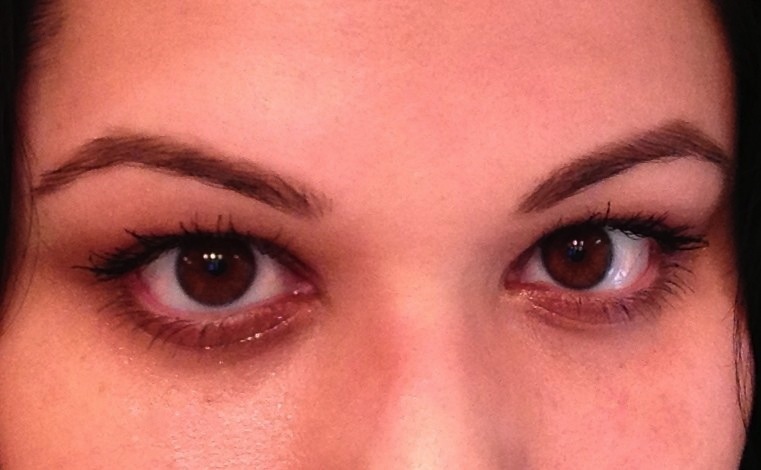 BAM! EYEBROWS!
When I was in beauty school, our poor, old, overwhelmed instructor, Miss Lupe, told us that you can't give someone an arch in their eyebrows that they don't have.
Miss Lupe never met Amani.
Amani is totally beautiful, sort of quiet, and a fucking eyebrow threading artist. Every 2 weeks to a month, depending on how lazy I am and what my social calendar looks like, I go to Amani. I get in her chair, follow her instructions, and for $10, she takes her spool of thread and shows my caterpillar eyebrows and shameful mustache no mercy. As long as I don't have to wait for her to finish someone else, I can be out of there in under ten minutes with a smooth upper lip, and two beautifully arched eyebrows. Eyebrows so fucking on point, they could only have been crafted by a gifted expert. She's so good, she's made an evangelist out of me.
Giving up waxing for threading is one of the smartest beauty decisions I've ever made.
Like, it maybe even ranks in my Top Five Best Life Decisions:
Anytime I ever said, "I think I'm gonna stop drinking tonight."

When I decided to quit my telemarketing job. It was actually crushing my soul.
Threading.
Letting Jason touch my boobs on our first date. NAILED IT.
Cymbalta!
Going to beauty school, and working in salons, I've seen layers of skin ripped off, burns of all sizes and severities, eyebrows almost completely taken off, and I was once witness to a very unfortunately ended men's brazilian. I'VE HAD HOT WAX DROPPED IN MY EYE. Who among us hasn't had a hole put in their eyebrow by an overzealous friend, or inexperienced salon employee? It's dangerous out there for your face!
It's really nice to take that possibility of getting maimed off the table.
Obviously, there are varying levels of talent and expertise to be found in threading salons (salons? parlors? what?). But, every rando thread job I've had was met with far less anxiety than my trips to an unknown wax provider.
I still fuck with waxing when it's winter time, and I can let my leg hair really get wild. Of course, waxing my underarms is a year round fave. But, it would literally be idiotic for me to go back to waxing for my face.
It's like the old saying goes, "Once you go thread, you'll always be in bed. Because you'll be so hot, everyone will want to do it with you." Right? Yes? Yes.