Some of you know I've dabbled in subscription beauty boxes with fair to middling results. After I canceled my GlossyBox, I kind of stopped checking them out. Honestly, it started to feel like I was spending $10-$25 on one or two useable samples a month. Like I've said in the past, how many freaking serums can one person use at once?
I do like the idea of the subscription boxes. I'm into getting good stuff, I just don't want the boring stuff. I got tea packets in a beauty box once. Just regular tea packets. Do you have any idea how many tea packets there are in my kitchen? Neither do I, but, I know it's a lot. I know there are enough stale boxes of tea in there to last me until I move out of this house and throw them all away.
If only there was a way to only get the good stuff….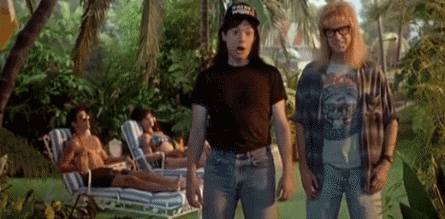 DOODLY-DOO, DOODLY-DOO, DOODLY-DOO
Well, well! What do we have here?!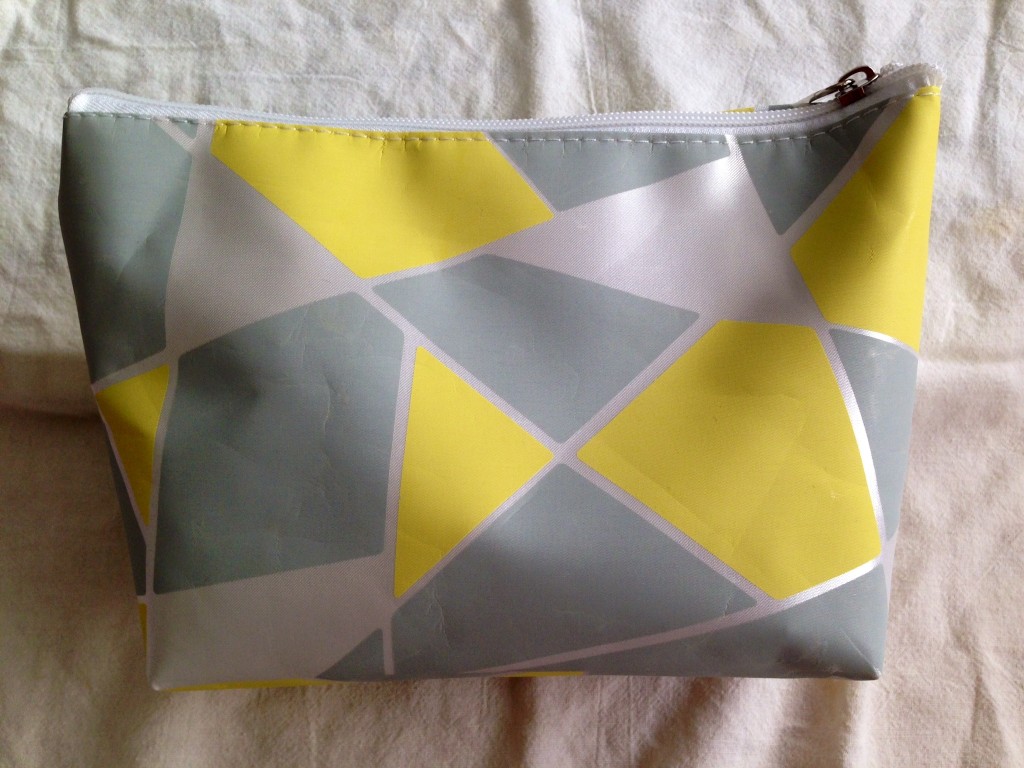 Looks like just a regular old makeup bag. No big deal. What could be inside? Oh, I don't know, ONLY A MILLION (16) PRODUCTS!
A MILLION (16) GENEROUSLY SIZED, SUPER PRETTY GOOD PRODUCTS!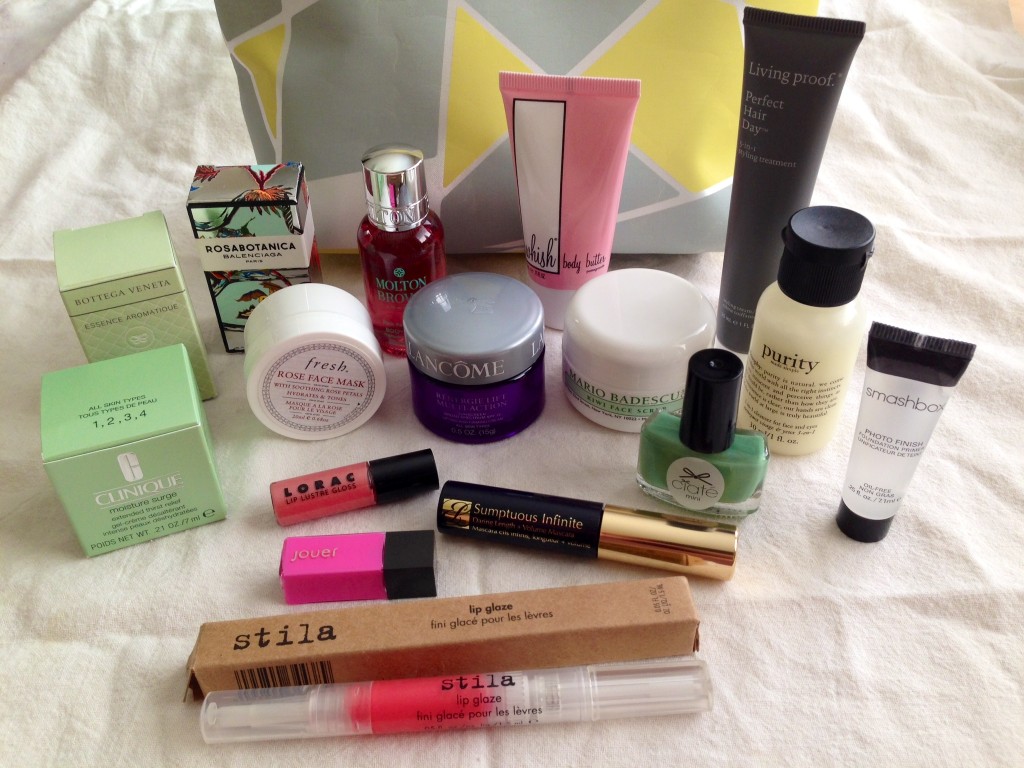 A million (16) generously sized, super pretty good products. 
Good stuff, right!?
Roughly L-R:
Clinique Moisture Surge Extended Thirst Relief gel moisturizer
Botega Veneta Essence Aromatique
fresh Rose Face Mask
Balenciaga Rosabotanica perfume
Lancome Renergie Lift Multi-Action Sunscreen
Molton Brown Pink Pepperpod Body Wash
Whish Pomegranate Body Butter
Mario Badescu Kiwi Face Scrub
Living Proof Perfect Hair Day 5-in-1 Styling Treatment
Philosophy Purity 3-in-1 Cleanser
Smashbox Photo Finish Foundation Primer
Ciate nail polish in apple and custard
Estee Lauder Sumptuous Infinite Mascara in Black
LORAC Lip Lustre Gloss in Peach Lustre
Jouer Lip Gloss in Peony
Stila Lip Glaze in Mango Berry
Out of the 16 products, the only one I probably won't use is the Botega Veneta perfume. It's not anything special for me, and I have so much perfume, I'll probably never get to it. I'm super stoked about the Clinique moisturizer, the fresh mask, the Living Proof treatment, the Balenciaga perfume, and the mascara. Honestly, I'm pretty stoked about everything else, too. I'm into stuff like this, because when I always have little expensive moisturizers and mascaras hanging around, I never have to buy full sized expensive moisturizers and mascaras. I don't even remember the last time I bought a full sized mascara.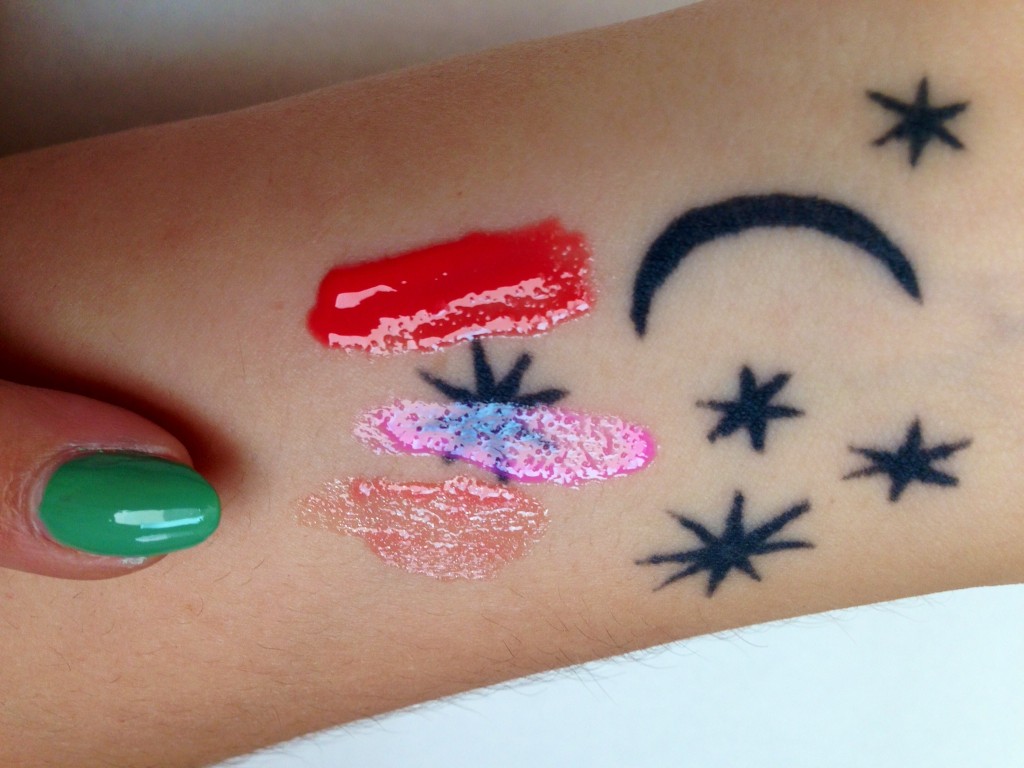 Stila, Jouer, LORAC, and Ciate swatches
Do you want to know where it came from? I should probably get to that part. I guess I kind of spoilered it already in the title, but this amazing bag is from HauteLook!
HauteLook is one of those members only flash sale sites. You know, like, you can get a really good deal, but you only have 14 minutes to check out before the good deal falls out of your cart. It can be a very stressful shopping experience! However, when I bought this bag, I knew exactly what was going to be in it, and it was the only thing I was letting myself look at that day, so I felt good about being able to quickly spend the $25.
What I did not know was how large and in charge the products were going to be! I'm pretty sure that Stila lip gloss is full sized. I wouldn't even call these products sample sized, I'd maybe call them travel sized. I was thrilled when I dumped out the bag and saw everything! I wanted to roll around in all the pretty products! I didn't, because it would have been more of me rolling around ON the pretty products, and that could have damaged something. So, like any good mother, I lived vicariously through my child.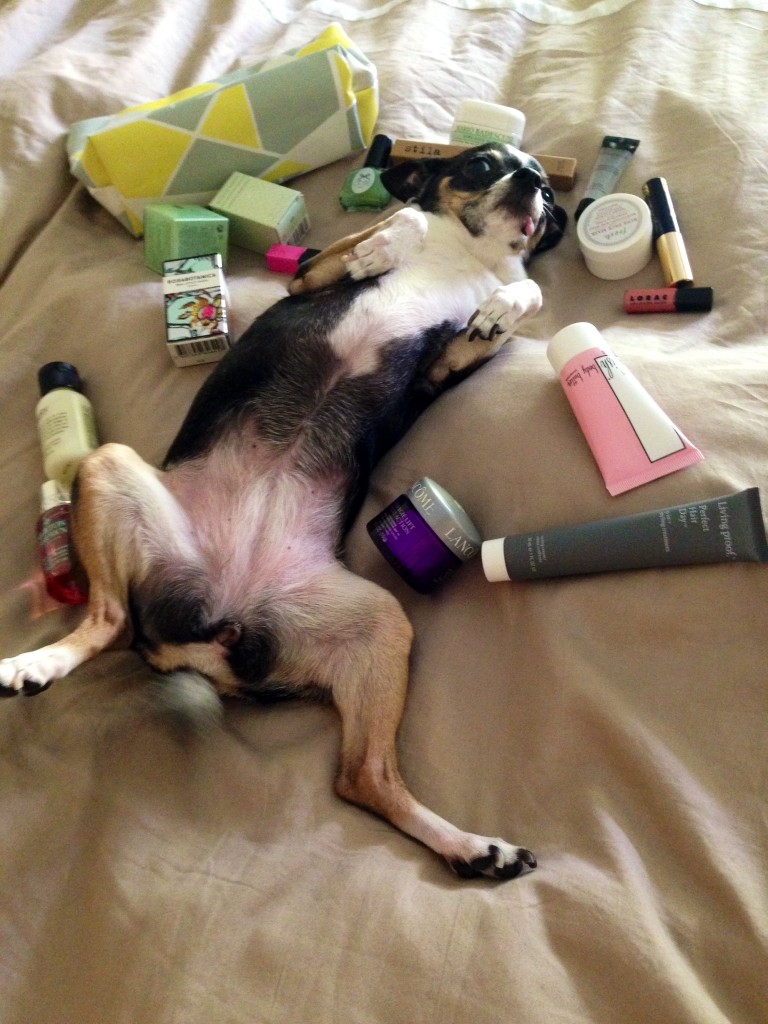 We have fun.
I've seen different versions of this bag pop up from time, so there will be more! On top of that, HauteLook frequently has good sales on great cosmetics brands. In the past, I've bought products from theBalm, NYX,  and Urban Decay at really reduced prices. Good stuff, homies! Plus, clothes and weird couches and stuff. But, who cares about that?
HauteLook is free, so that's cool. It's ALSO cool that if you sign up using my affiliate link, I'll get a credit if you ever buy anything! NO PRESH, GUYS! BUT, COME ON. BE COOL.
NO PRESH.