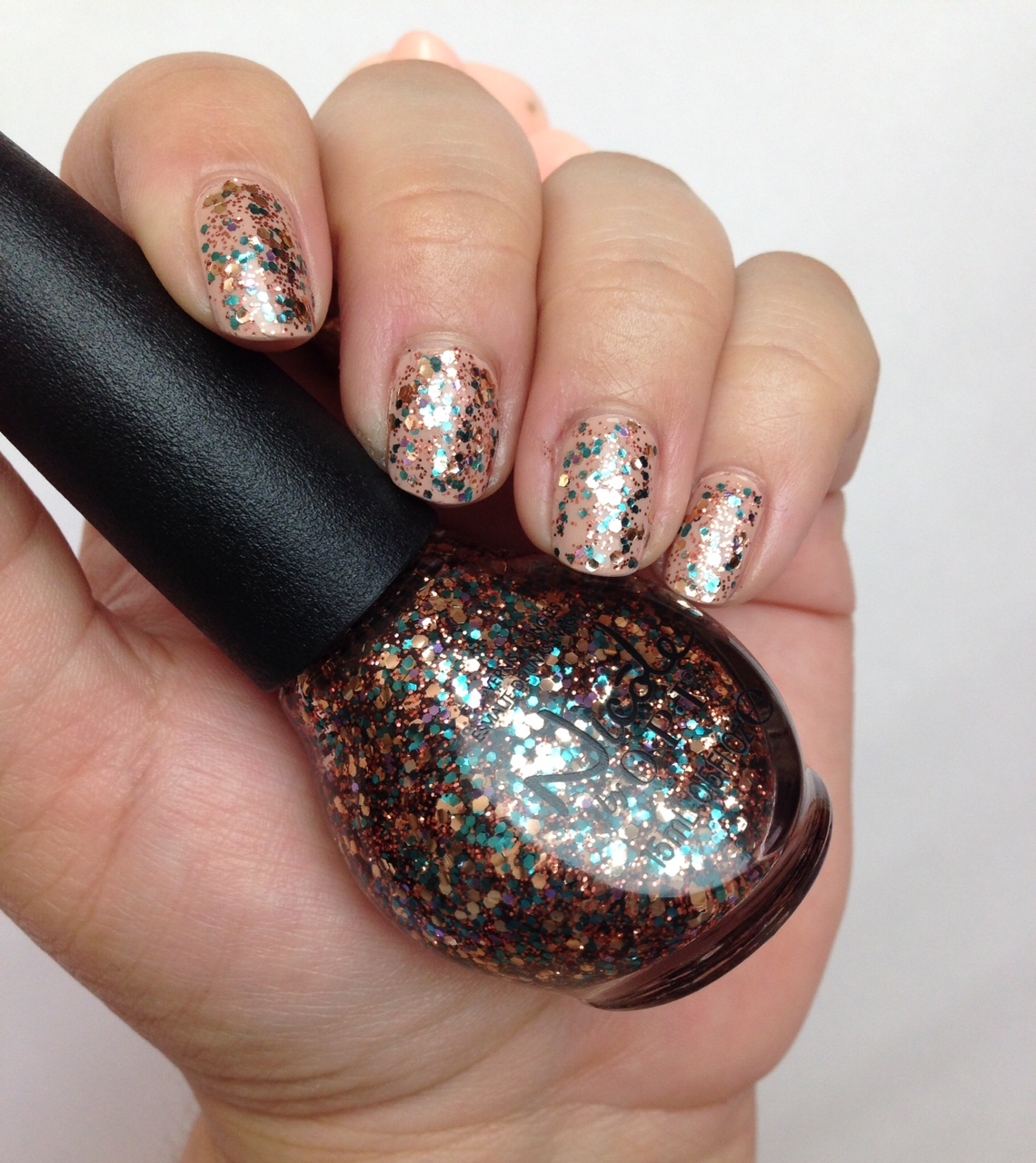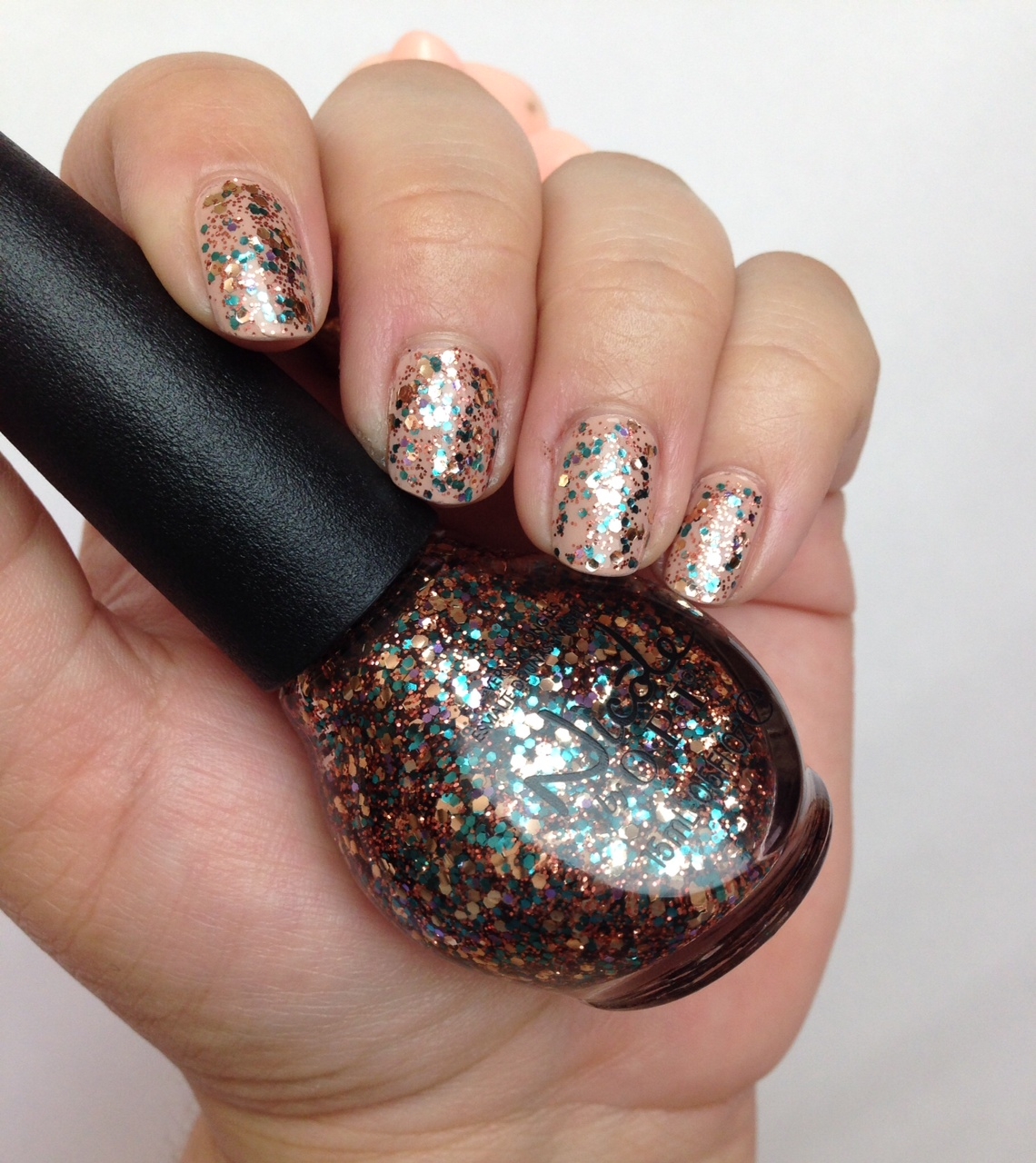 Nicole by OPI "Pick of the Glitter," Target exclusive
I've been off glitter (NOT ANTI GLITTER, NEVER ANTI) for a long while now. Taking off my nail polish is the part of doing my nails that I hate the most, and you know glitter takes forever to remove. Even though the tinfoil trick works, it's way more time spent with corrosive chemicals on my fingers than I would prefer. These new base coats formulated specifically to make glitter removal easier tickle my fancy, but I keep forgetting to buy some at the beauty supply. So, that one is on me.
Nothing had been able to weaken my self-imposed glitter ban until this bottle of polish hypnotized me at Target. Admittedly, It's not super hard to do since I'm already half out of my present state of mind at Target, but this bottle came home and it still captivated me. The polish is a really unusual color blend of large glitters in turquoise, gold, and iridescent lavender mixed with tiny flecks of a rose gold/bronze color. It's fucking beautiful. The purple and rose gold colors really, really set off the other colors. I think it's a brilliant combo of colors. Just fabulous.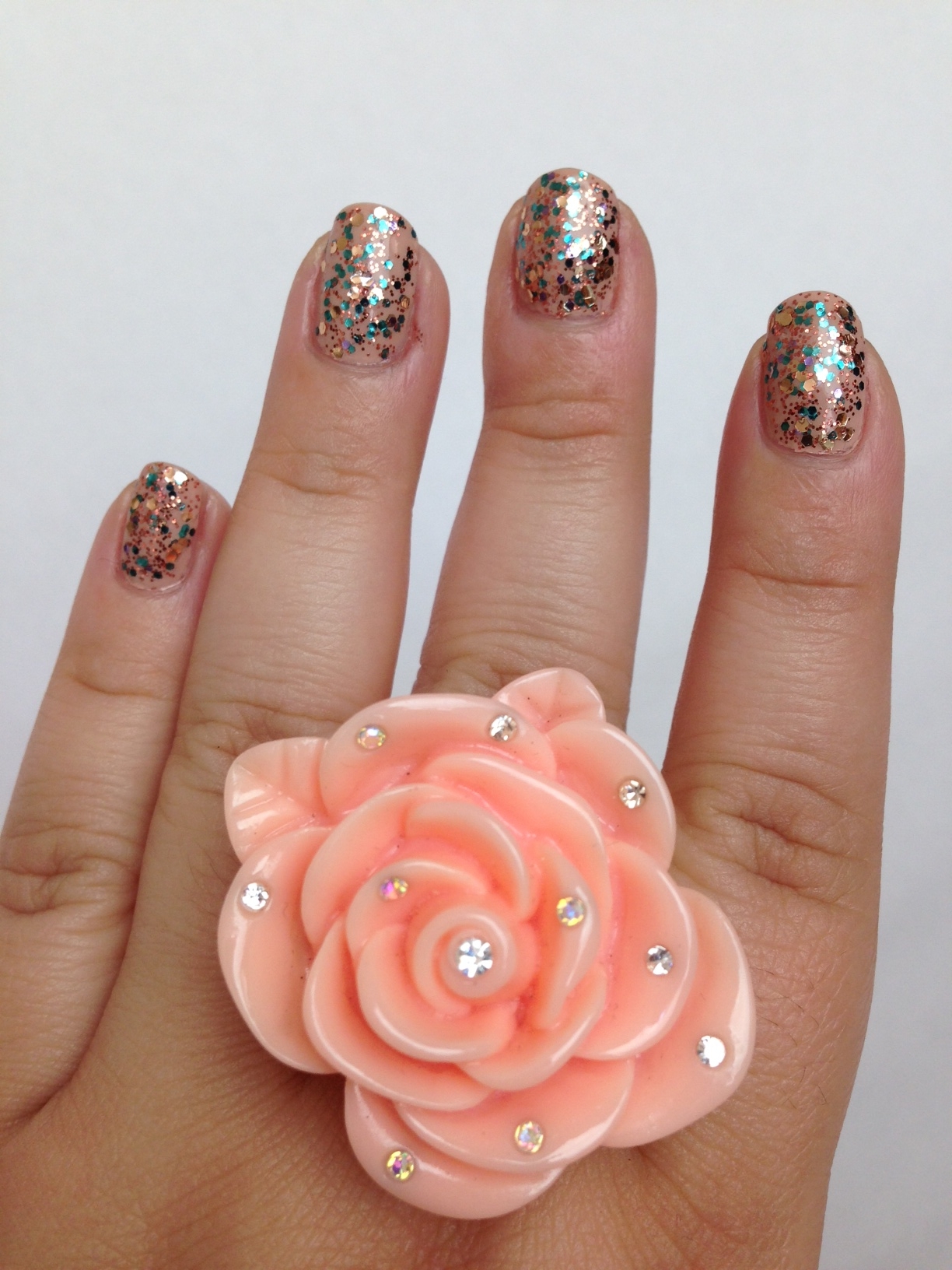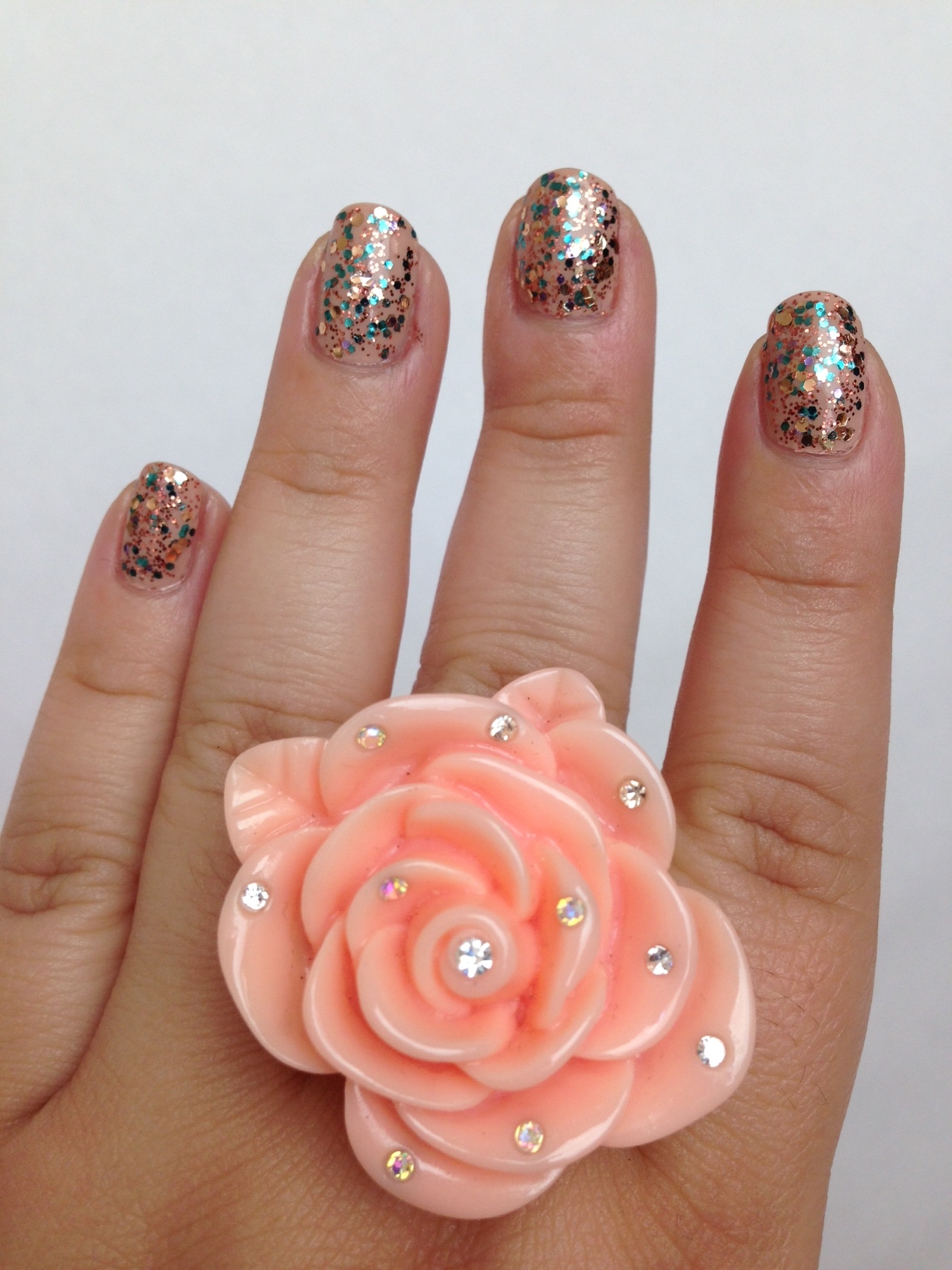 Betsey Johnson ring, my jewelry box
I think this is the one and only time I've ever worn this ring. I was hitting the Betsey Johnson outlets pretty hard there for a second, and there's a lot of jewelry hanging around my house that has never seen the light of day. I can't bring myself to get rid of any of it though. THEY'RE MINE. WHAT IF I WANT TO WEAR THEM SOMEDAY?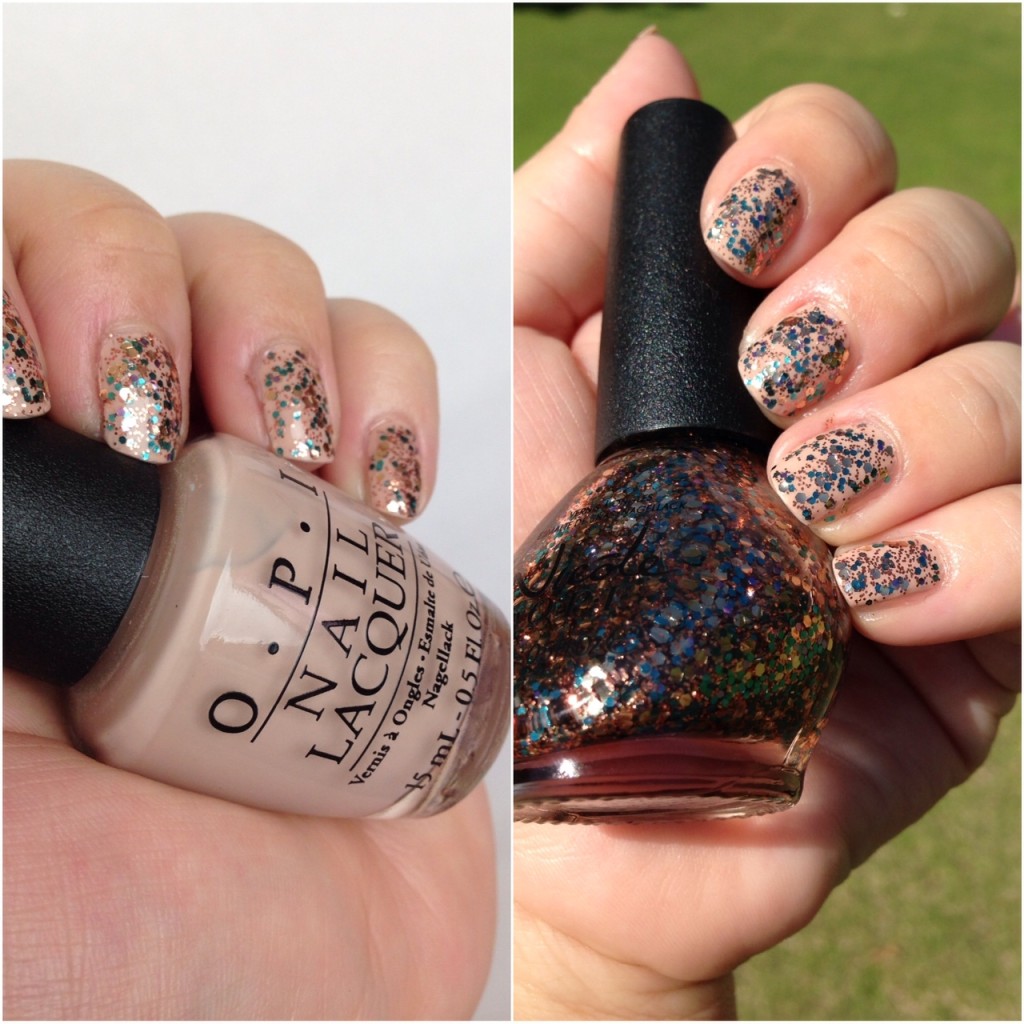 I thought this polish would look gorgeous over a neutral color, so I went to the vault and pulled out "Don't Pretzel My Buttons" (yeesh these names *Tina Fey eye roll GIF*) by OPI. It's an opaque sort of pinky nude color, and I used two thin coats to cover my nails before I used two coats of glitter.
Dammit. I kind of want a big pretzel now. UGH!! OPI COLOR NAMING DEPARTMENT, WHY MUST YOU MAKE ME SO HUNGRY?! AND HORMONES, YOU HAVE SOME SPLAINING TO DO, TOO.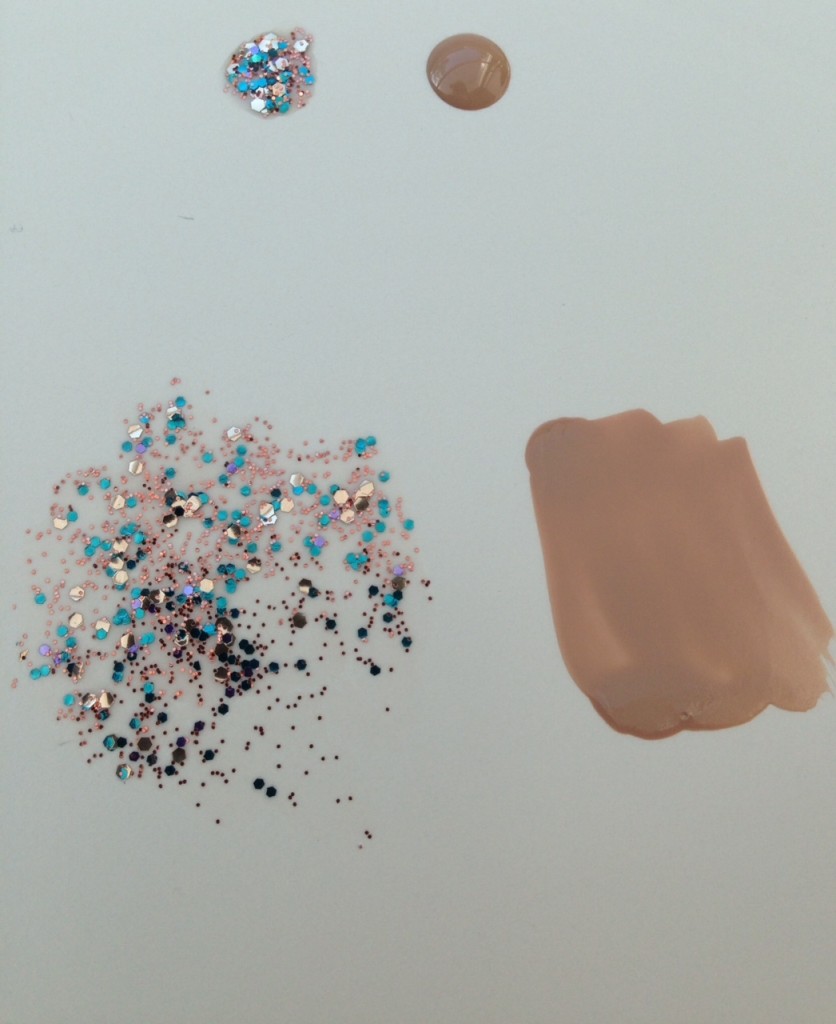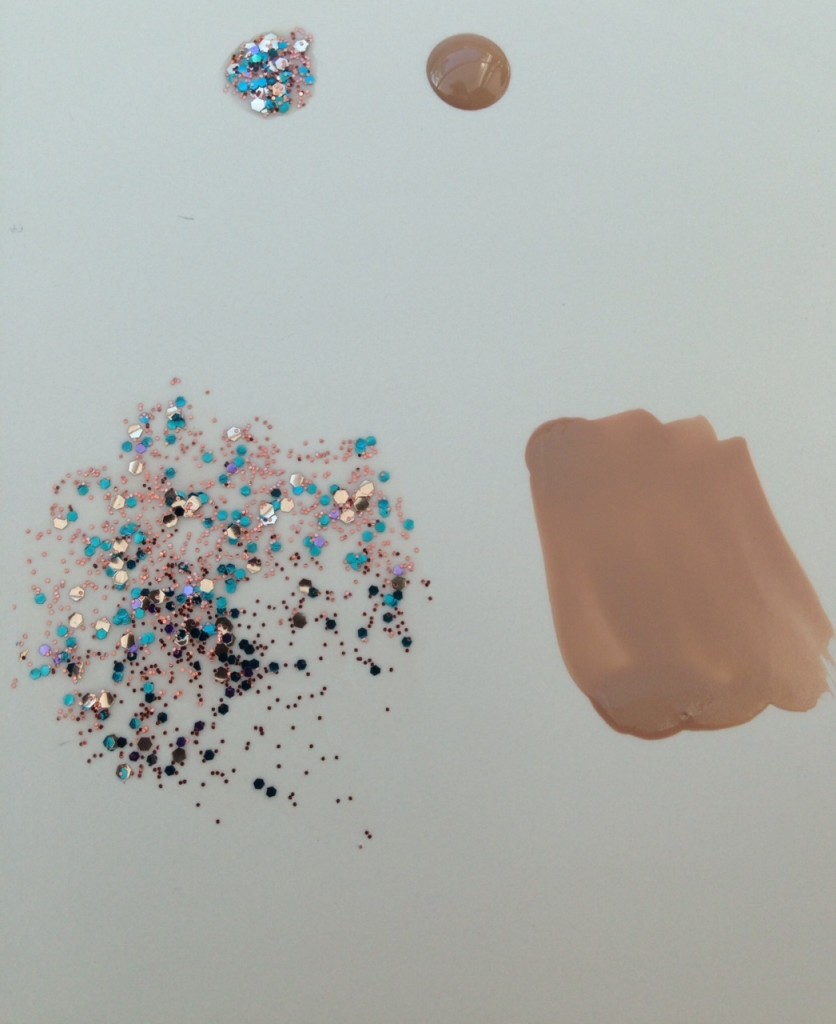 I know the lighting on this photo is weird, but it is so damn hard to get a solid picture of glitter. The reflective pieces make my camera go all crasy! You can see all the colors in the glitter in this picture though. So, success? I guess. I just really wanted you guys to be able to see everything. It's so pretty!
Like I said up top, this color is an elusive Target exclusive. I did not know that when I bought it, I was just having a lucky day. If I had known it was hard to find, I never would have randomly run across it. Trust. I couldn't find it on Target.com, so, if you want it, you'll have to actually go to Target to get it. Super sad, I know. It's ok, don't worry, while you're at Target, you can get yourself a new scarf to dry your little tears!