I'm always on the hunt for a faster/easier/more efficient way to do everything. That's how I ended up trying to shave my legs with baby oil gel. Pinterest said to do it. It clogged the hell out of my razor. It turned my shower floor into a living nightmare.* My legs weren't any smoother than when I use shaving cream. I had to scrub the shower when I was done. That's more work. NO DEAL.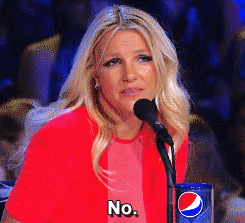 Pinterest sent me chasing a lie. Again. I keep at it though. I just can't help myself.
*My biggest fear used to be smashing my own forehead into the bathroom counter when I flip my hair over while I'm blow drying it. But, then I did that. Now my biggest fear is slipping in the shower to catastrophic result.