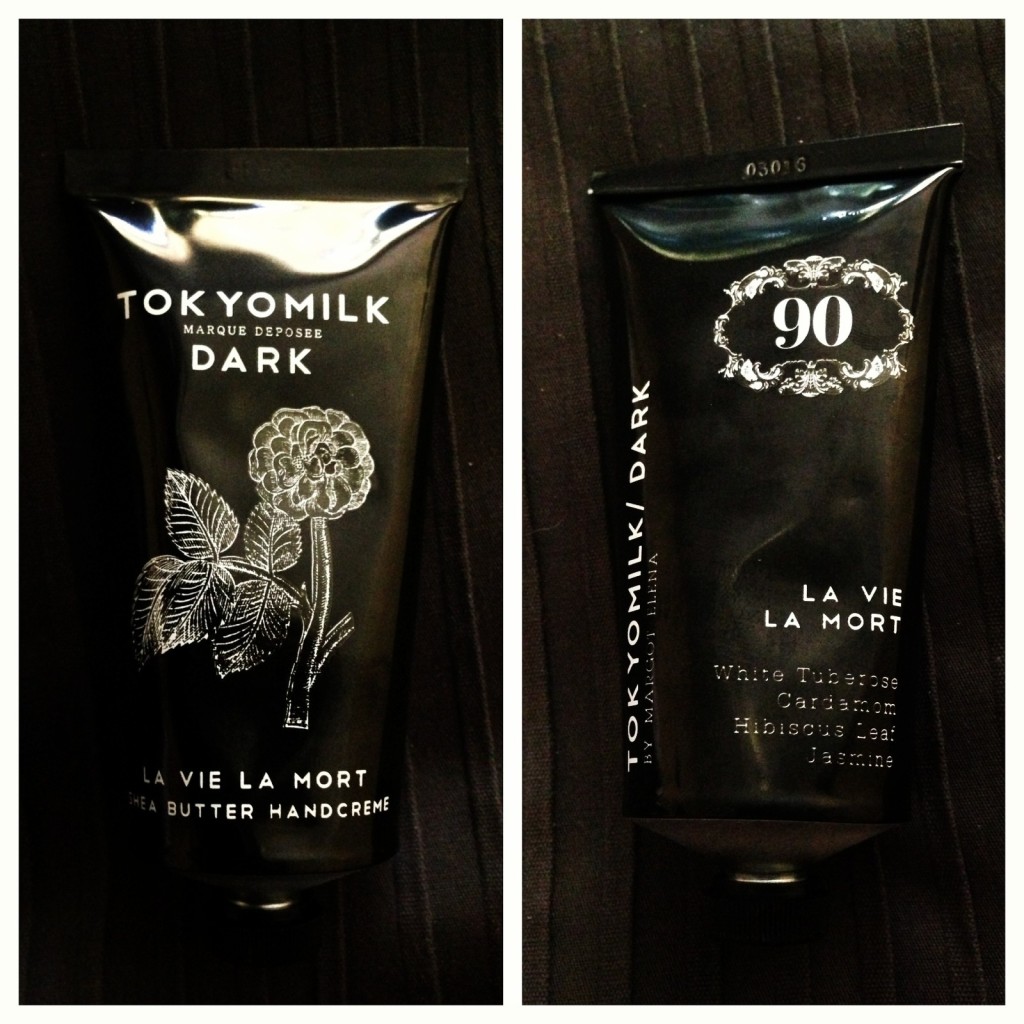 I'm such a sucker for packaging. Look at that little black tube! Isn't that the sexiest looking hand cream you've ever seen?
The circumstances that led to my purchasing this hand cream were kind of a perfect storm. I've been working really hard to stop chewing and picking at my cuticles and the skin around my fingers, part of that is keeping my hands lotioned up; I just ran out of my Love + Toast hand lotion, and I got an email notifying me of some credits sitting in some random account on some random shopping site, that I'd immediately forgotten about as soon as I'd signed up.
I went to the site, luvocracy.com, to see what I could buy, and I found sort of a shoppable Pinterest. It's cool! I searched for "hand cream" and a bunch of options popped up. You buy directly through them, and then they search the internet for a cheaper price or lower shipping on the same product, and if they find one, you pay that reduced price. I'd long been curious about this brand, so I bought it, and a couple days later I got an email letting me know they'd found it for $5 cheaper than what I was originally going to pay. I'm ALWAYS into that.
My delivery was fast, and it came in a pretty black box, all tied up with black ribbon from Barney's. The lotion itself is totally gorgeous. Silky, lush, and heavily scented with white tuberose, cardamom, hibiscus leaf and jasmine, it's such a fancy little luxury! I love it! Little beautiful things like that make me so happy.
Go to the site to sign up, or leave a comment and I'll send you an invite, you'll get a $10 credit, and you can try it for yourself!