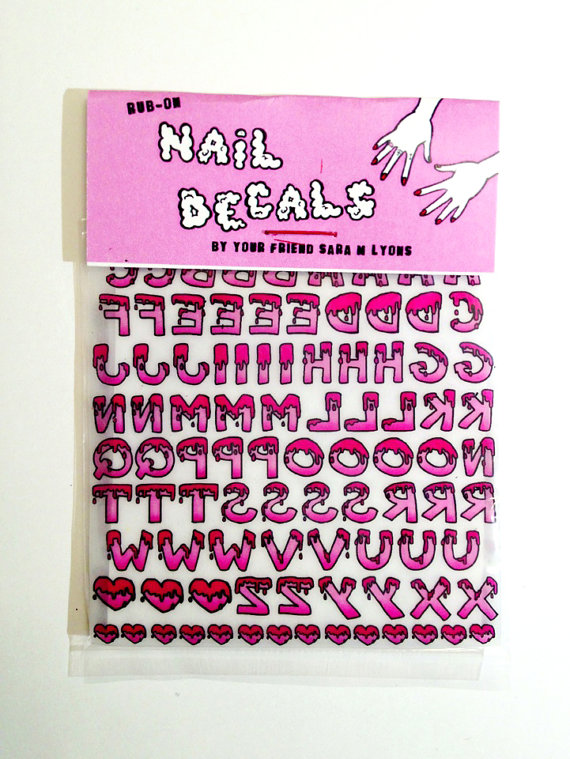 SLIME TIME Nail Decals, $15
WHAAAAT?! POSSIBILITIES:
CUNT PUNT

PIZZA PIZZA

ANUSTART

GRRRL PLZ

REDRUM
SUPERGOO
LIL SPOOKY
These nail decals by Sara M. Lyons are SPEAKING to my inner teen goth. They make me wanna plaster swear words all over my nails, maybe smoke some cloves, probably hit the mall to pick up some new incense.
I mean, seriously. I am gaga-hearts-in-my-eyes for these decals.
BUY THEM (FOR ME) HERE.
P.S. Want these CUTE & SLEAZY decals 2 plz. DAMMIT, I SAID PLZ.