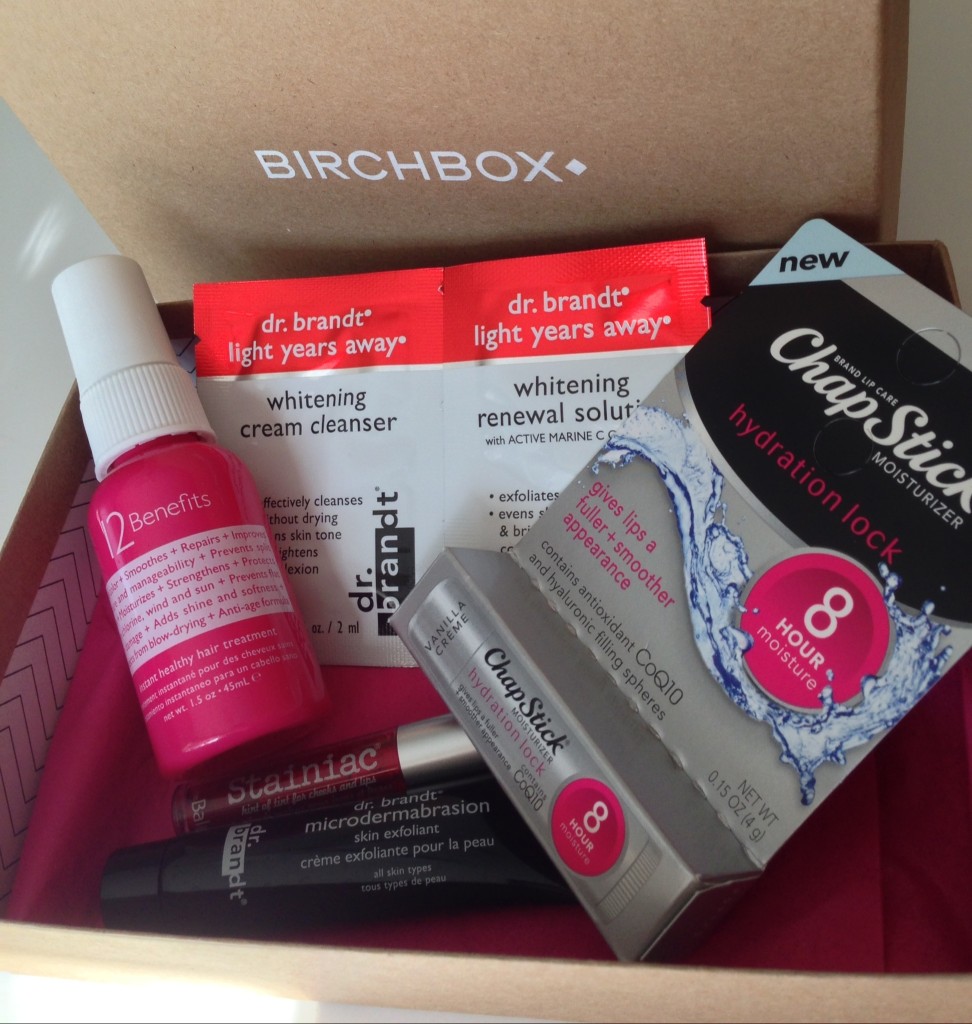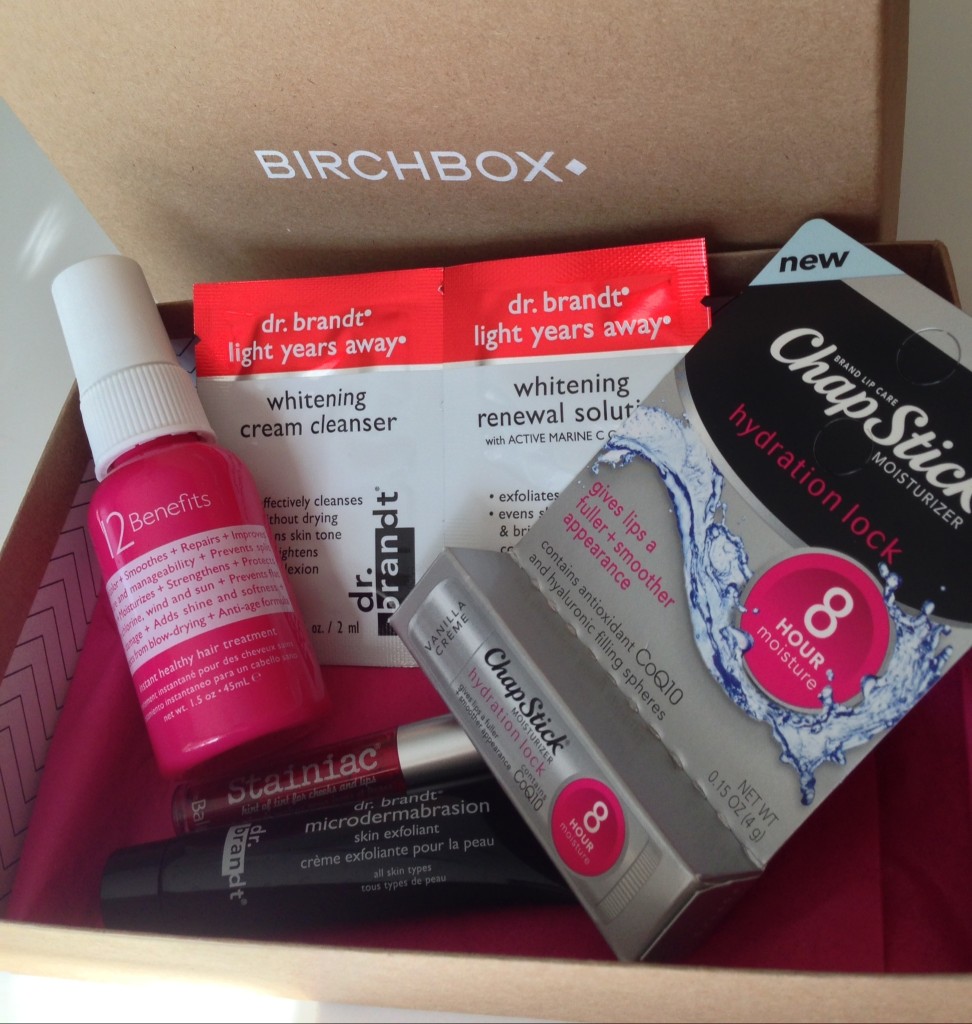 October Birchbox was another good one! I love a full size product, gurl!
12 Benefits Instant Healthy Hair Treatment
What they said: Created by two industry experts, this heroic, all-in-one detangles, protects, and heals.
What I say: I love this treatment spray! My hair has been a little gross at the ends from going blonde, and this spray has been great for that!
dr. brandt light years away whitening cream cleanser/whitening renewal system
What they said: Two step brightening system for fading dark spots with antioxidant Active Marine C Complex.
What I say: I haven't tried this yet! Why it gotta be whitening tho?
dr. brandt microdermabrasion skin exfoliant
What they said: Breakthrough at home treatment for a glowing complexion.
What I say: This is a really nice exfoliant. My skin was definitely smoother and brighter after using it. However, I did sustain a minor breakout after I used it. I don't know if the zits and the product are related, but…maybe. I'll have to conduct further research into the matter.
theBalm cosmetics Stainiac in Beauty Queen
What they said: Bestselling stain that gives cheeks and lips a sheer, rosy tint.
What I say: This was cool. It was gel instead of liquid, which is nice for application. But, for me personally, I'm not a huge fan of stains. I don't know, they just don't work for me. Like, they literally don't work for me. It's like my lips repel the color. The brand doesn't matter, the formula for stains plus my lips equals nothing.
BIRCHBOX FIND: ChapStick Hydration Lock
What they said: Clinically proven to moisturize lips from 9-5. It also doubles as a lip primer and comes chock full of damage defending antioxidants like CoQ10 and Vitamin E.
What I say: WHAAAAAAAT?!?! This ChapStick is amazing! Actually amazing! Like, I was amazed! As soon as I started using it, I noticed a huge difference in the look and texture of my lips. The copy on the packaging promises a fuller and smoother appearance, and this product really delivered. My lips are soft and smooth even when I don't have any of this product on, and I love it as a lip primer. I'm super stoked to find a lip balm I love that's not crazy expensive. Plus, my Birchbox came with a $1 off coupon for my next tube. Love it!
I'm still really enjoying my Birchbox subscription. I love getting things I wouldn't have noticed in the store, like the ChapStick, and it's pretty freaking fun to open up my delivery every month and see what I got for Monthly Beauty Christmas.
Get your own Birchbox subscription HERE!