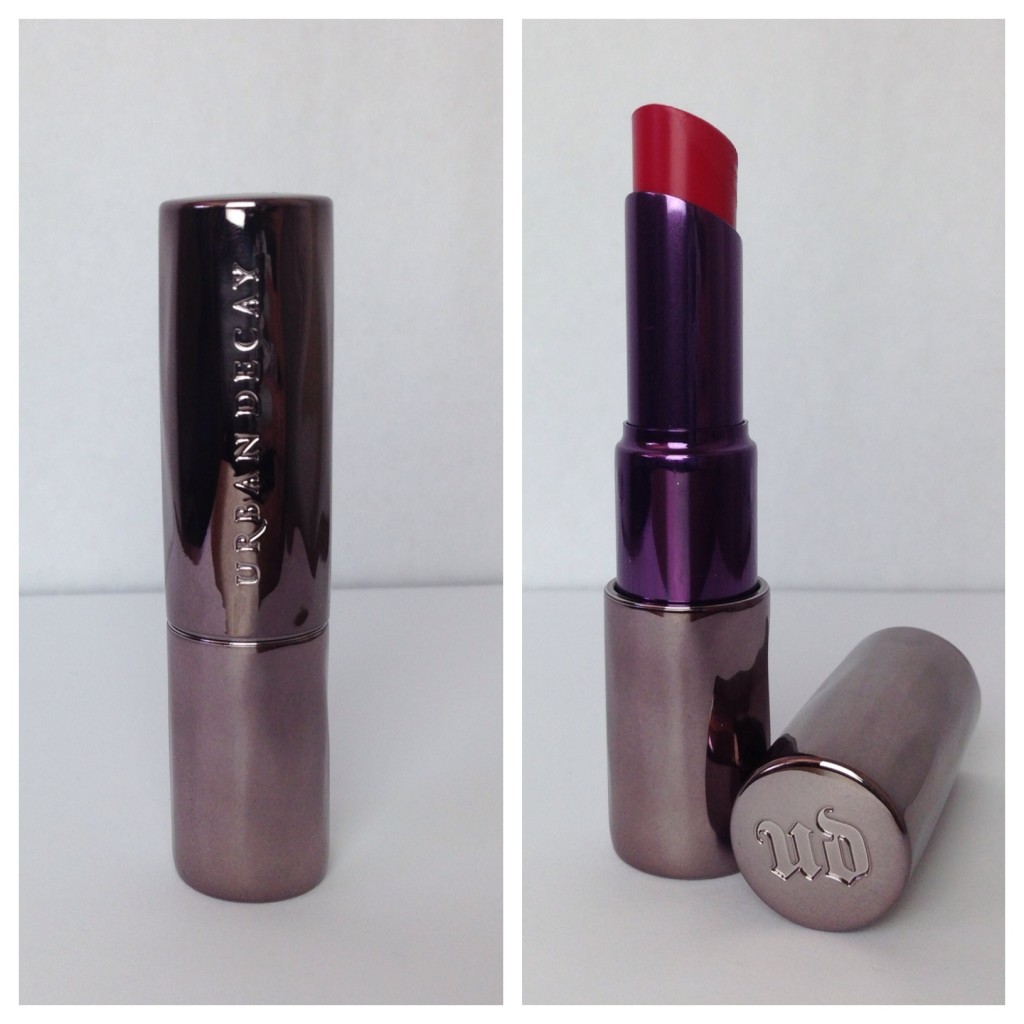 When Urban Decay released their new lipsticks this summer, I was STOKED. I've always loved their lip colors, the pigmentation is beautiful and the wear is always great, but the packaging was killing me with that little dagger handle sticking out the end, and I was never a big fan of the creme brulee scent (flavor?).
But, ohhhhhhhh baby.
Their new Revolution line of lipsticks is perfect; sleek packaging, the color payoff I expect from UD, and devoid of any fragrance. The overhaul was spot on in every way. When I go to Sephora, I just stand in front of the display and stare.
I was able to settle on 69 pretty easily because it was a red I didn't already have. That's pretty unusual for me, a lot of times, red is red. But, 69 is a pinky red that was totally foreign to my stash. It's so hot! It's like my two favorite lip colors, blue based fuchsia and true red, had the world's most sexiest baby.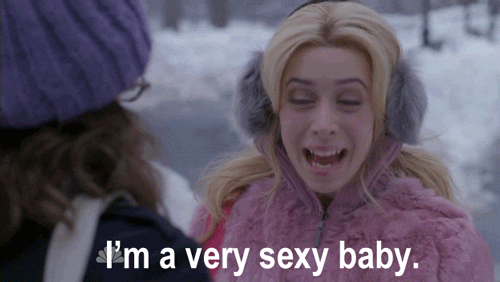 Besides the gorgeous color, 69 has a creamy formula with a brilliant glossy finish. It's really an all around great lipstick. You'll get hours of wear, and everyone will want to put their mouth on yours. That's the point of every lipstick for me. YOU ALL WANT TO KISS ME BUT YOU CAN'T ALL KISS ME.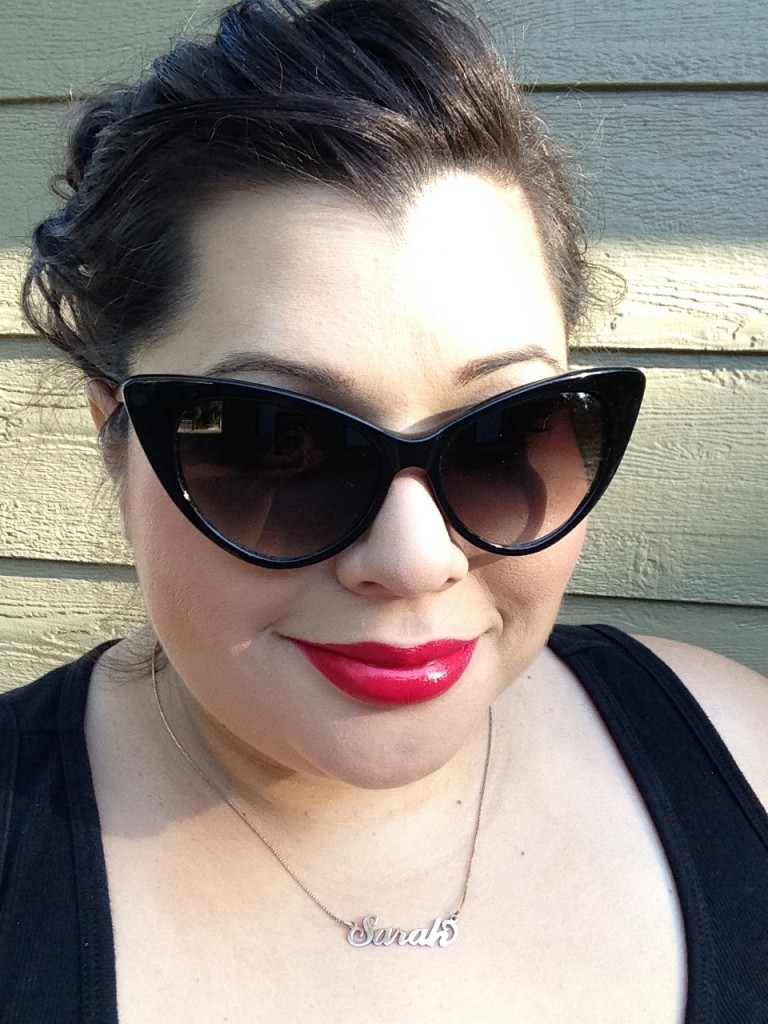 I know this picture is weirdly lit, and outside, but I thought it really showed all the pink that's in this color. I was having a hard time getting it in front of my backdrop. I don't know what happened, it's like I suddenly got really bad at photos.
So far, 69 is the only one of the new lipsticks I've bought. I kept trying to win the full collection, but it was, like, me and everyone else. I've got my eye on a couple other colors right now, they'll probably be joining the fold soon.
I'm a HUGE UD fan. I've been buying their lipstick since before I could drive! It totally thrills me to see a line I love so much always trying to push forward with their products. Having said that….
I would freak out if they introduced a small throwback collection. I would love to get my hands on another tube of Gash in that old, shotgun shell case. I had my last old tubes of Gash and Bruise for years, and I kick myself all the time for throwing them away! It was expired lipstick, but it was beauty memorabilia. It'd be so cool to have those sitting on my vanity again!
Ugh! I'm getting so nostalgic.
To new lipstick!! To progress!!