A few days ago, I had a brilliant idea.
A brilliant idea that would combine four of my favorite things: new beauty products, my friend Erin, my friend Denys, and lunch.
BIRCHBOX SWAP PARTY!!!!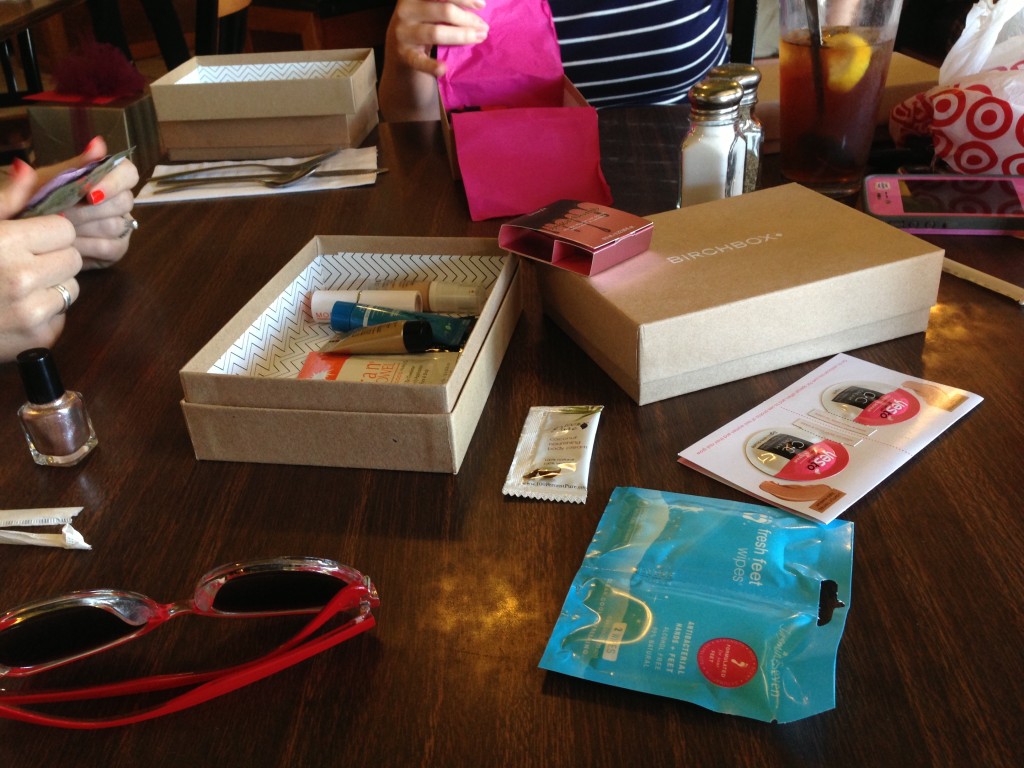 DID I INVENT THIS?! I THINK I INVENTED THIS!
We all went through our Birchboxes for the last few months, gathered up the samples we didn't use or didn't like, and met for lunch! Then, we dumped everything out and started swapping! It was so fun to see the things they got in their Birchboxes! It was SO FUN to pick new samples! It was so fun to talk to Denys into keeping her red lipstick!
My Cuban sandwich gave me a stomach ache.
But, my Birchbox swap idea gave me a great big head! Because my friends loved it!
So now, I have a bunch of new samples to try, and a standing date with my friends to swap smooches and products.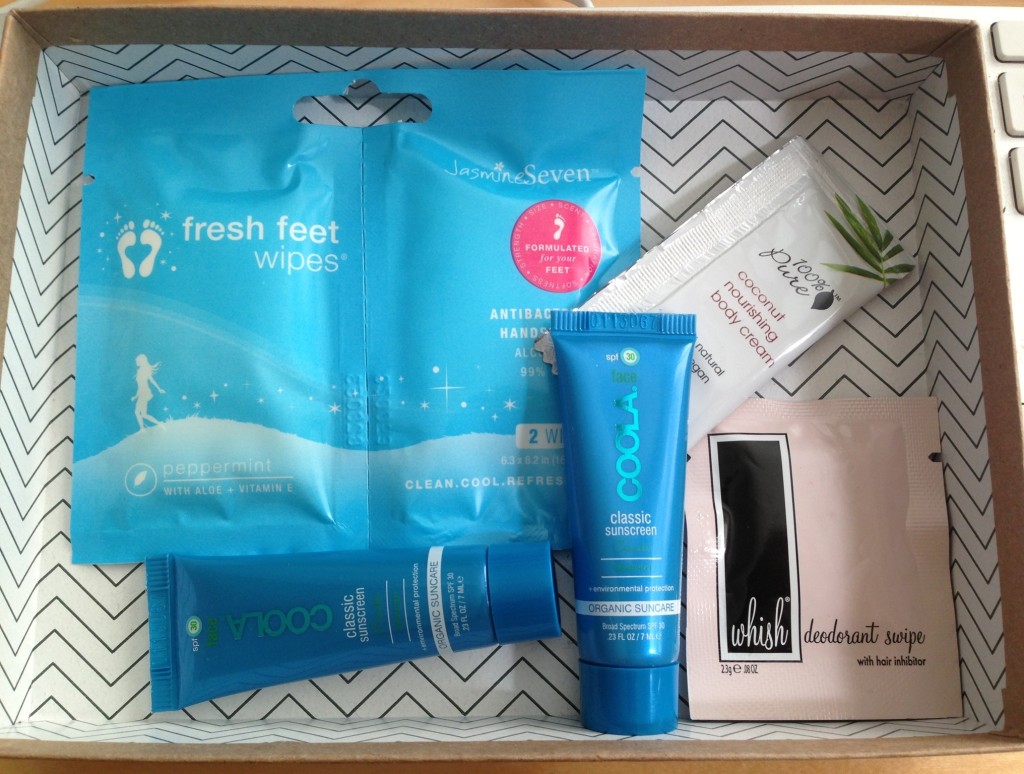 I'm smelly and into sun protection.
If you and your friends get Birchbox subscriptions, I really recommend you start your own chapter of the Birchbox Lunch Bunch. If you don't get Birchbox, you should!
I think next time I'm going to make us all wear fancy red hats. The good ideas just keep coming!
Get your own Birchbox subscription HERE.