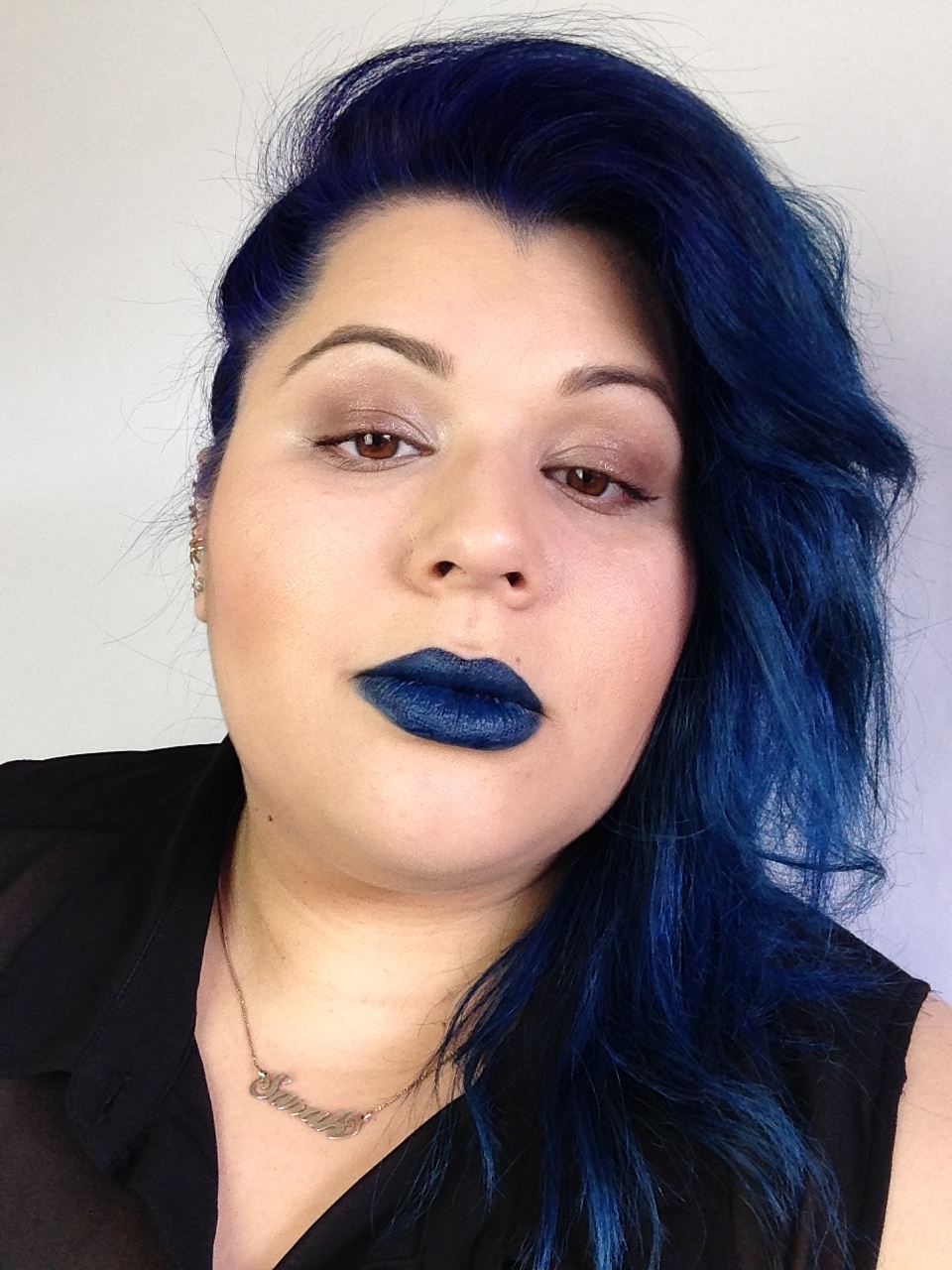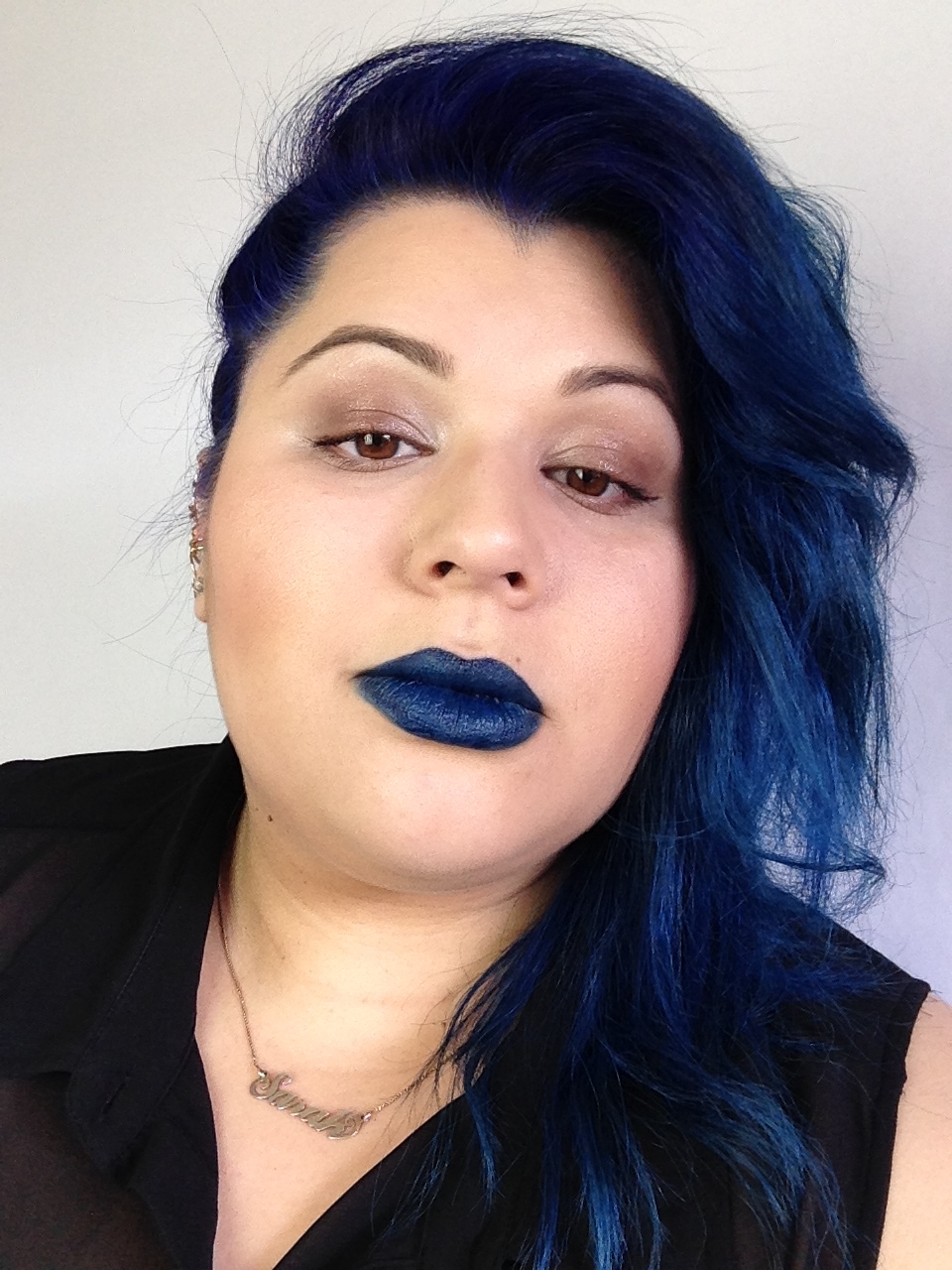 I look incredible. 
This lipstick has been kicking around my desk since before Christmas. I loved it right away, but it took me a minute to figure out what I was doing. This is my third attempt at a look for this color, and I finally did something I can show off! My first attempt got a lot of "corpse" centered feedback, so that was no good. For my second stab at it, I tried really hard to warm up my complexion, and I, um, overdid it. So that was no good either. But this…this makes me happy. I don't look dead, and I don't look like Tan Mom. If that's not a success, I don't know what is! Also, I did a hairdo. I am terrible at hairdos. Maybe it's my lack of upper body strength, or my lack of patience, or maybe hairdos are just my beauty blind spot. I don't know. But, look! I did one! So, yeah, I'd say things are going pretty great. I'm going to kick 2013 right in the butthole!
I bought this lipstick from Impulse Cosmetics on Etsy. Etsy can be hit or miss, I know this, but it worked out for me this time! The lipstick is moisturizing, and extremely pigmented with a mostly matte finish. It goes on fully opaque right away and wears great! I loved it. I really, really did. My one and only complaint was with the packaging. It comes in a lip balm like tube, which is fine, but I really struggle with a flat application area on lipstick. Without an angled tip or a brush, I always end up making my top lip all weird. Then I try to even it out, then I have to even that out, and so it goes on until my lips are a mess.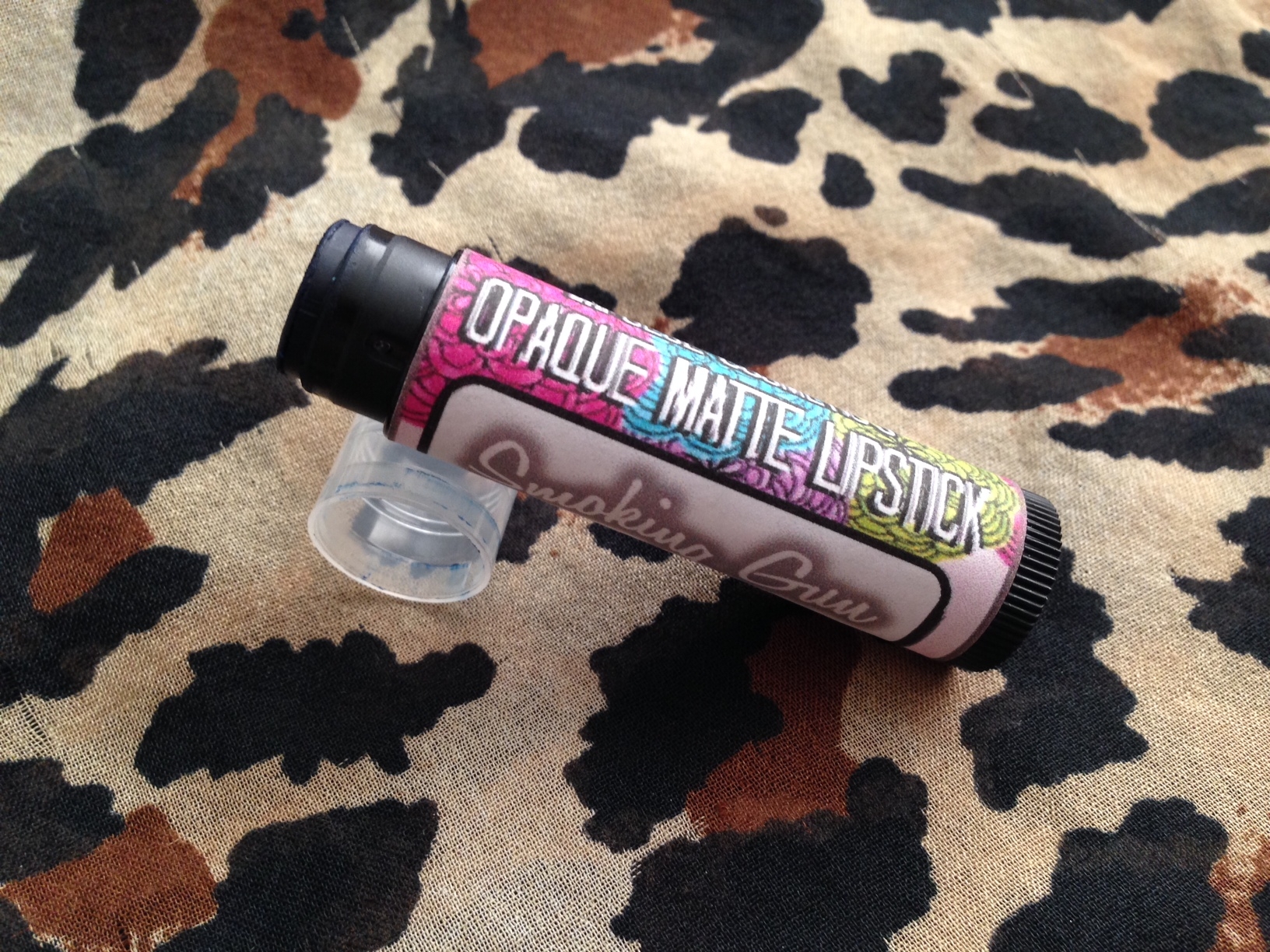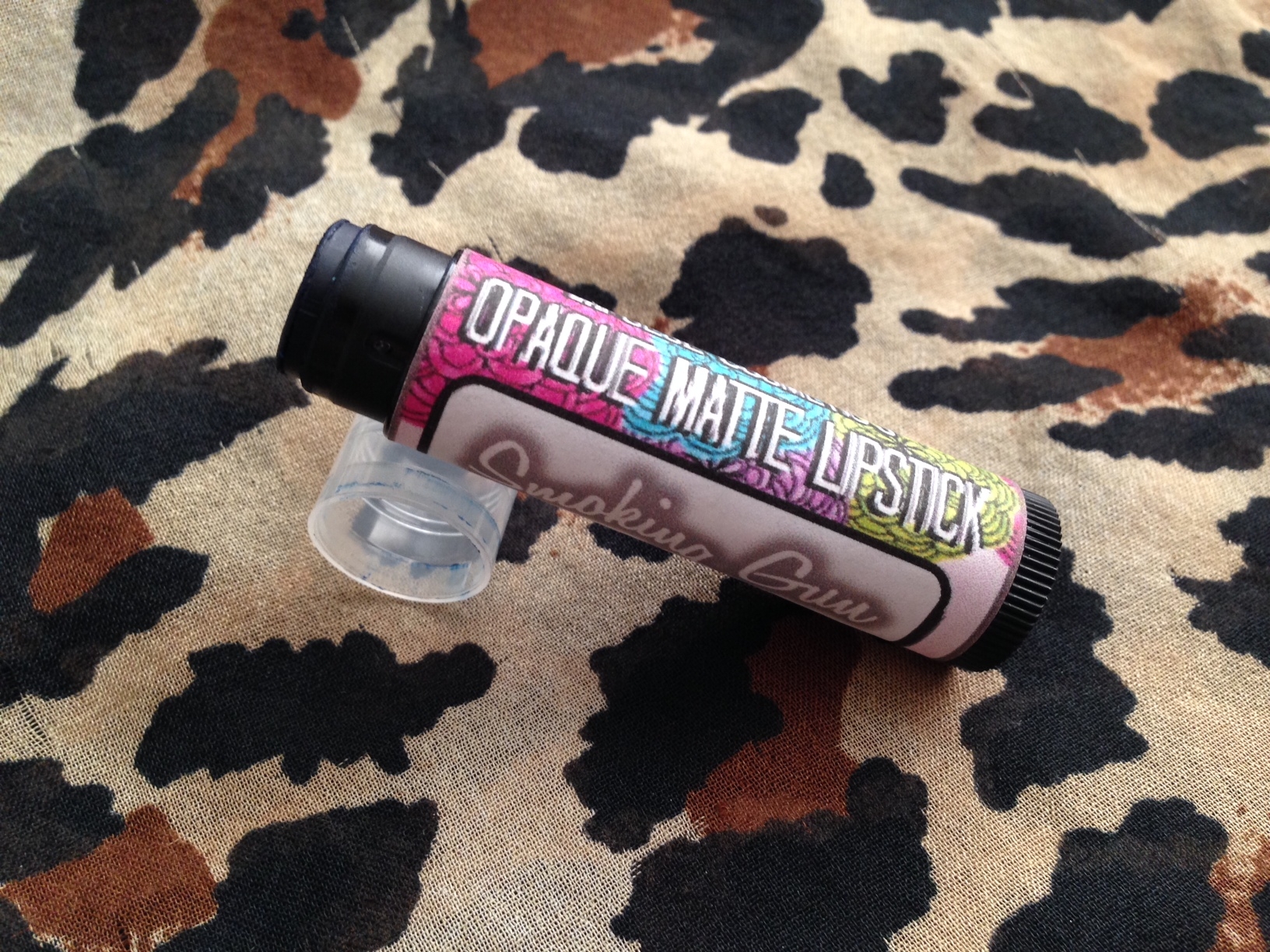 So, that's not ideal, but it's totally workable. No big deal! I'll tell you what IS a BIG DEAL: THE PRICE. These lipsticks are only $6.99! Get it?! A BIG DEAL! My jokes have lots of layers, you guys. Jokes on jokes on jokes.
This particular color, Smoking Gun, isn't available. But, the colors that are up right now are FABULOUS. There are about six colors on that page that are beckoning to me. "Sarah…..you don't have a color like me! Buy me! Buy me! BUY ALL OF US!!" And I'm like, "You're the lipstick!" Then, I add them all to my cart.
Eyes: Urban Decay's Diamond Dog and Snowflake from bareMinerals, and They're Real mascara by Benefit
Face: MAC Sheertone Blush in Peaches, Kevyn Aucoin's The Celestial Powder in Candlelight
Brows: Anastasia Beverly Hills Brow Powder Duo in Brunette/Dark Brown
Lips: Smoking Gun by Impulse Cosmetics