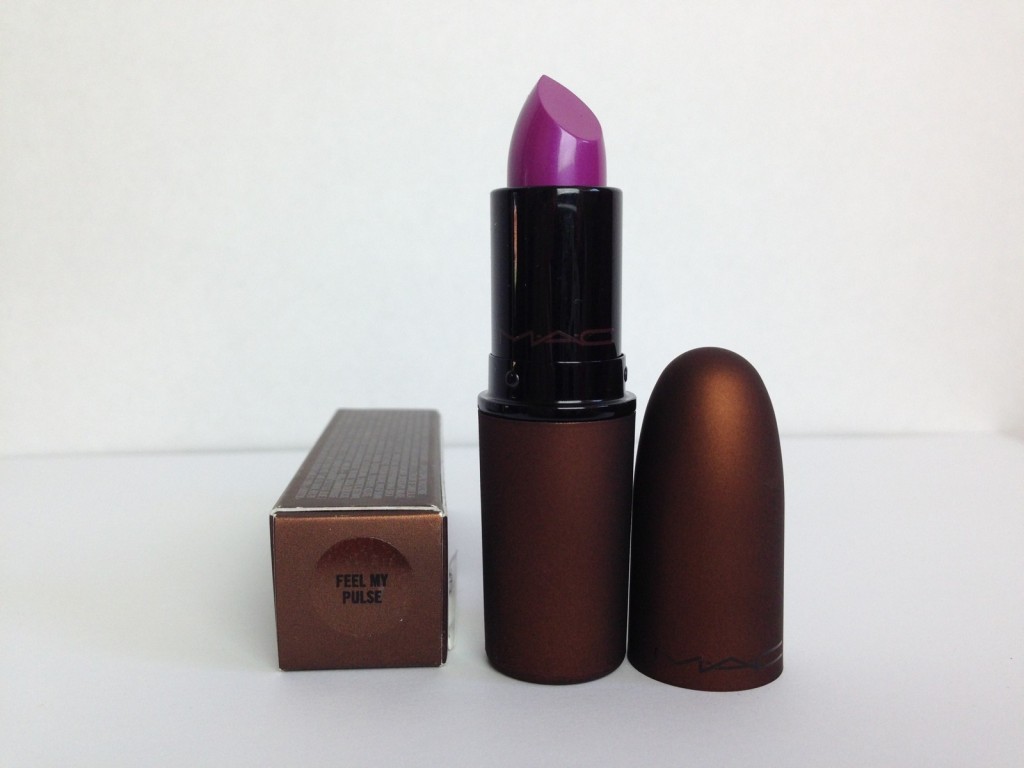 MAC, $16.50
I just spent over 2 hours, sitting in front of my laptop, trying to buy some of the RiRi lipsticks from MAC. I think I got mine! It was frustrating as hell though.
I don't know why I do these things to myself, I actually cried the night of the Missoni for Target launch because the site kept crashing, things kept popping in and out of my cart, and I felt like I was losing my mind. Like, I legit have shopping PTSD from that launch. Anyone else who was in the online trenches that night knows what I'm talking about. I still wake up some nights, drenched in sweat, dreaming of the matching washcloths I lost in the battle….
Feel My Pulse didn't put me through all kinds of madness to get it. I just walked up to the MAC counter, saw the pretty purple color, and said, "I'll have that one." That was it.
I loved this color on; the magenta violet color was pinker on the lip than the color looked in the tube, and the Cremesheen finish makes application an easy process, without drying your lips while you wear it. I would have been happy with a color that was more purple, but it was cool.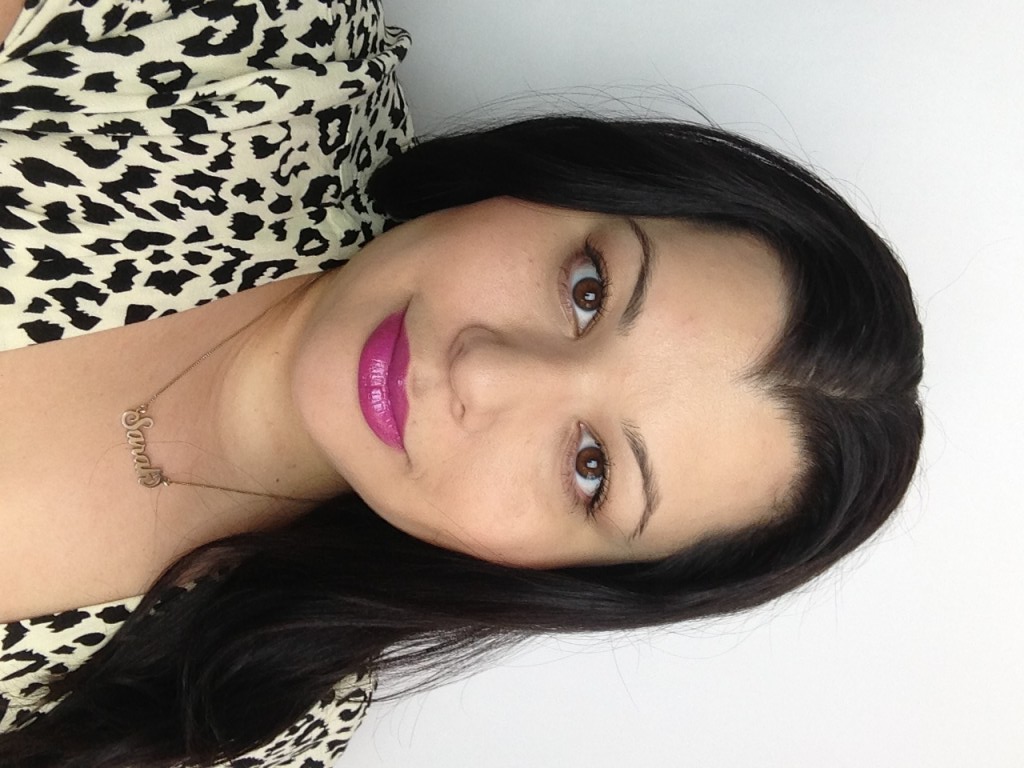 lips: Feel My Pulse, eyes: Urban Decay's Half Baked
Feel My Pulse is part of the limited edition "Temperature Rising" collection. It's an awesome summer color, but it's rich enough to pull double duty in the winter too.
I JUST WENT TO THE MAC SITE TO LINK TO THIS LIPSTICK AND IT'S SOLD OUT ONLINE! BAH!
What a rip.
Well, I found it at my local MAC counter without any trouble, so hopefully you can too.