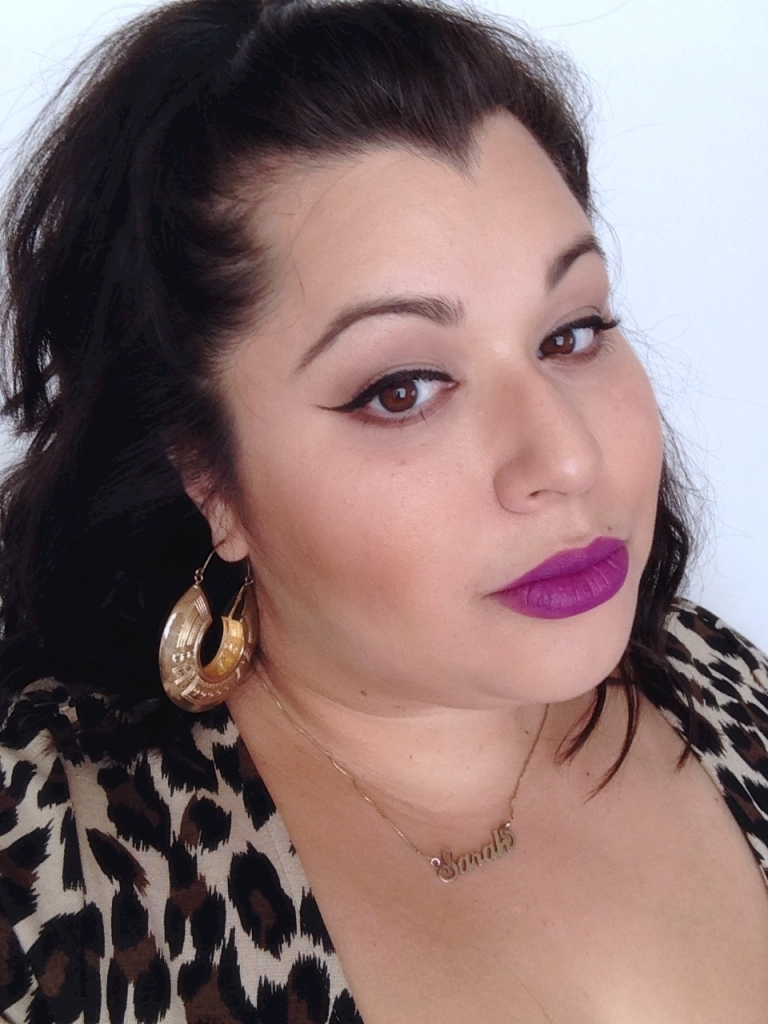 Dat liner doe.
I'm a sucker for a purple lip.
Purple eyeshadow, too. I'm a sucker for purple eyeshadow.
PURPLE NAILS! Don't even get me started!!
Long story short; I guess purple is my favorite color.
Well…and black. Is leopard a color? No, that's silly! Leopard is a neutral!
"Leopard is a neutral," has been my life motto since I was 16. I figured it out, and never looked back.
WE'RE NOT PREACHING THE JOYS OF LEOPARD, SARAH. REMEMBER YOUR FIVE Gs.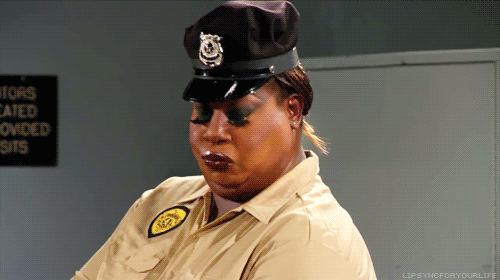 GOOD GOD, GET A GRIP, GIRL. 
The look above mixes up a purple lip with a leopard top, so I was pretty into it.  The lip is MAC's Heroine, a vibrant, red-based purple. This color was a cult hit that MAC brought back, and made a part of their permanent collection. That's good news because I could really see myself finishing this tube of lipstick. I mean, as soon as it came home, I made it a part of MY permanent collection (the zipper pouch inside my purse).
Heroine has a satin finish, and it wears down to a bright matte that has a lot of staying power. I really appreciate that in a lip color. I love to do my makeup, but, I really hate having to constantly reapply my lip. I'm a modern woman! I don't have time for that kind of nonsense. I don't have time, and, also, I forget. And, also, pizza.
Oh, man. Pizza sounds so good right now. What time is it? 9:15?!?! Pizza isn't even open yet. That's ok. Everyone knows the sweetest pizza is the one you have to wait for.
This lip color goes with all my favorite faces; neutral eye/bold lip, bold eye/bold lip, glasses/bold lip.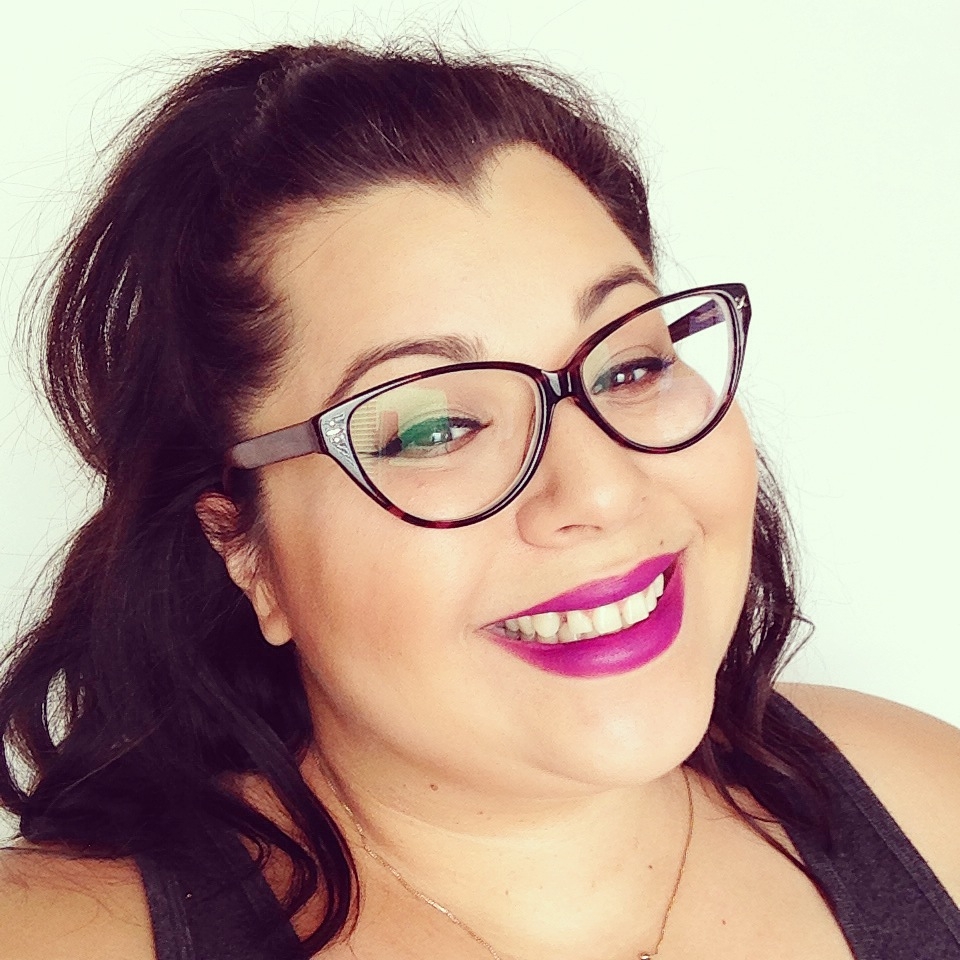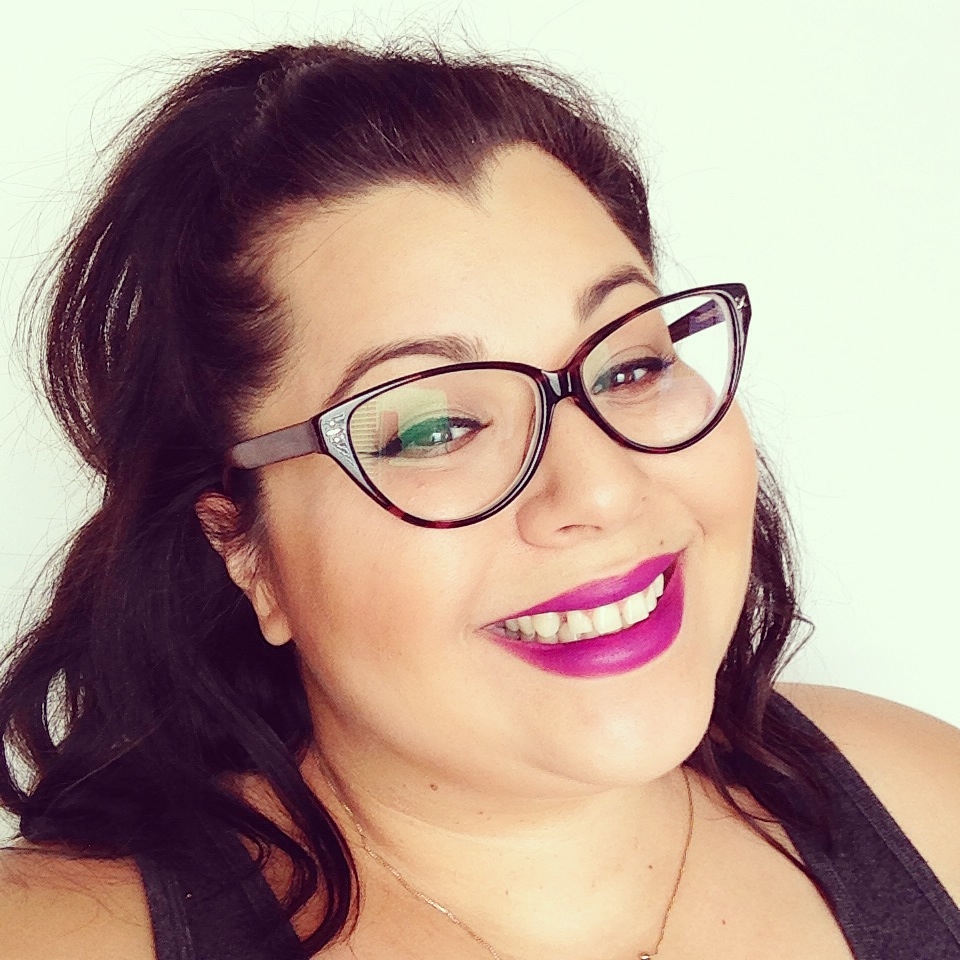 Glasses/bold lip goes ANYWHERE, with EVERYTHING. I love it! If you wear glasses, and you want some compliments, do it. People fucking love it. If you don't have glasses, I feel bad for you, you're obviously a dum-dum. Everyone knows glasses make you super smart. Glasses are also the best way to hide your true beauty. When you take them off, everyone is super impressed by how good looking and popular you are! WOWZA.
This post, you guys, it's not so good. I'm sorry. I accidentally took a summer vacation, now I'm super rusty!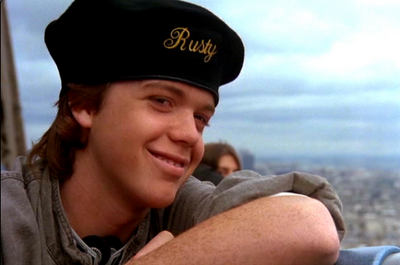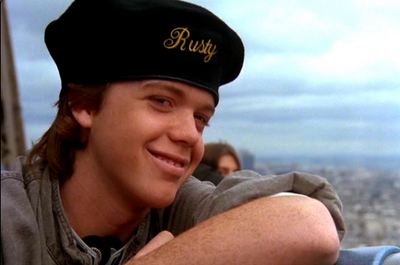 ACTUAL SUPER RUSTY
That Rusty might be my favorite. I love the Anthony Michael Hall Rusty, but, this Rusty is hysterical to me. Those Rustys are tied for first? Second place is Nick Papagiorgio Rusty. David from Roseanne Rusty is neither here nor there for me.