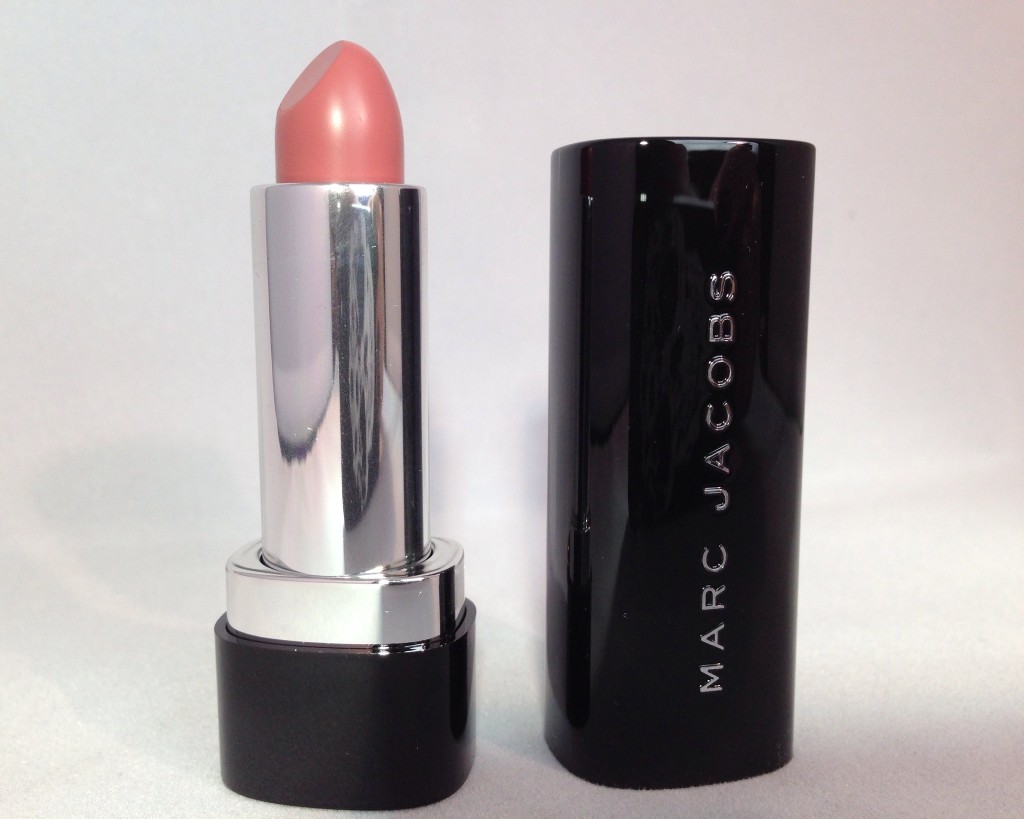 I'm about to wax reeeeeal rhapsodic about some lipstick, y'all. So, get ready!
When the Marc Jacobs Beauty line was launched, it was dizzying. Everything was so beautiful, and it all looked so sumptuous…it was impossible to figure out where to start! So, I put it off forever. But, when the Sephora F&F sale came around, it was time to make it happen.
I chose Role Play because I hardly ever buy neutral or nude colors, and I wanted to see if this lipstick was really worth the hype. Like, if this lipstick was SO AMAZING I'd even love it in a "cubicle" color, it was really some lipstick.
You guys. It is SO AMAZING.
This is the most luxurious lipstick I have used in, like, I don't know, ever. It glides on so beautifully, without any tugging or friction. It feels cushiony and buttery on my lips. It's a pleasure to wear. That sounds so stupid, but it's true. It wears for hours without any feathering, it applies opaque with one application, and it feels hydrating. The tube is heavy and weighted nicely, with a sleek magnetic cap. Everything about this lipstick is extremely satisfying; the way it feels in your hand, on your lips, the delicious click the cap makes when the magnets connect, the way it looks! It's an A+ product, no doubt.
Role Play is a mid toned dusty rose. It's a really gorgeous color that goes well with a lot of looks. I've worn it with a smoky colored eye and a sort of bronze colored eye with equally awesome results.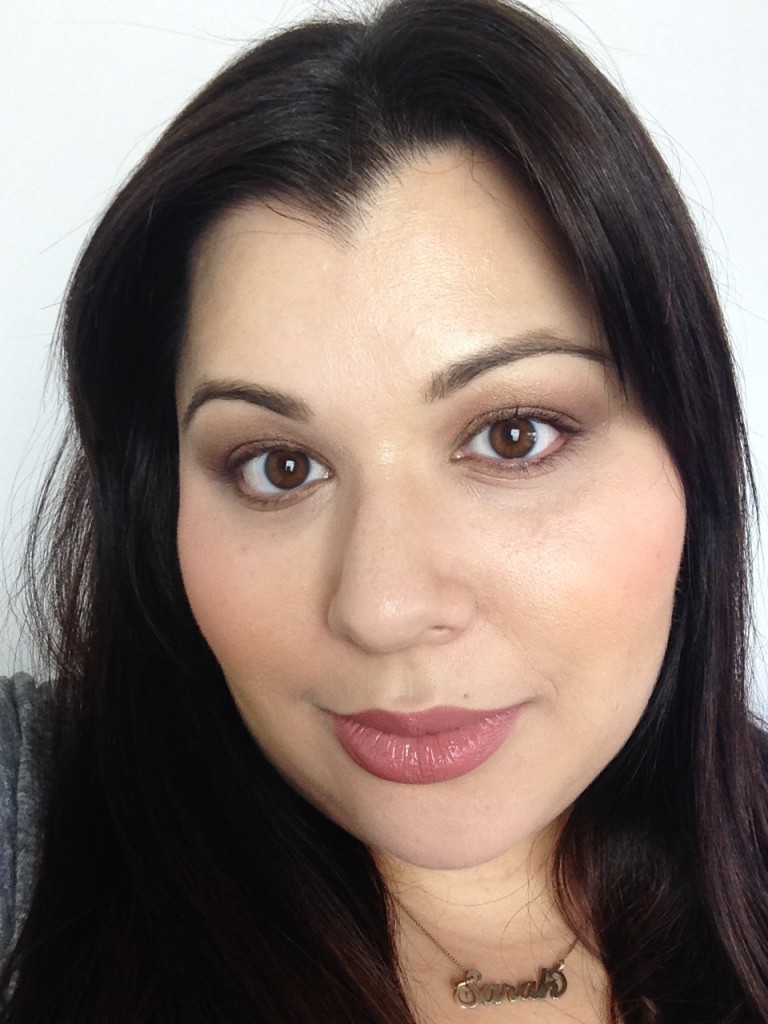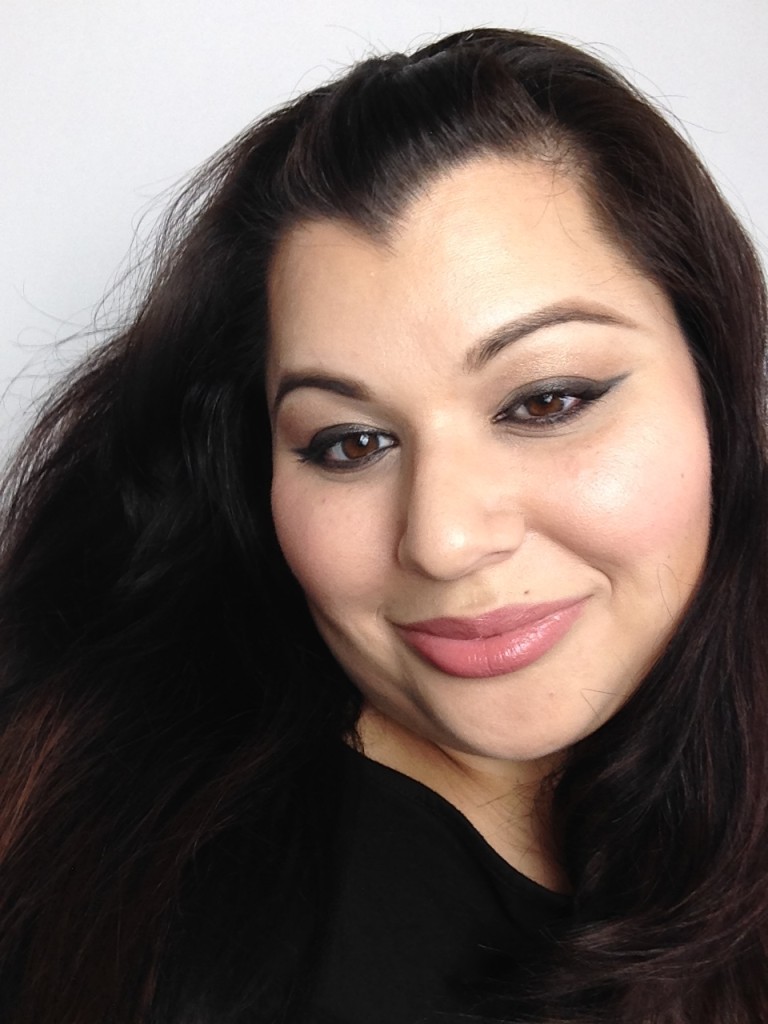 Hope you like seeing my face!! Cuz there it is!!
Buy yourself one of these lipsticks. They're completely fabulous, and totally beautiful. I'm fully endorsing a $30 lipstick. My lipsticks don't usually cost that much, but I'll be more than happy to buy another one of these. I'm gonna get something BRIGHT next time!
Buy Marc Jacobs Beautymarc Lip Gel Lipstick in Role Play HERE.