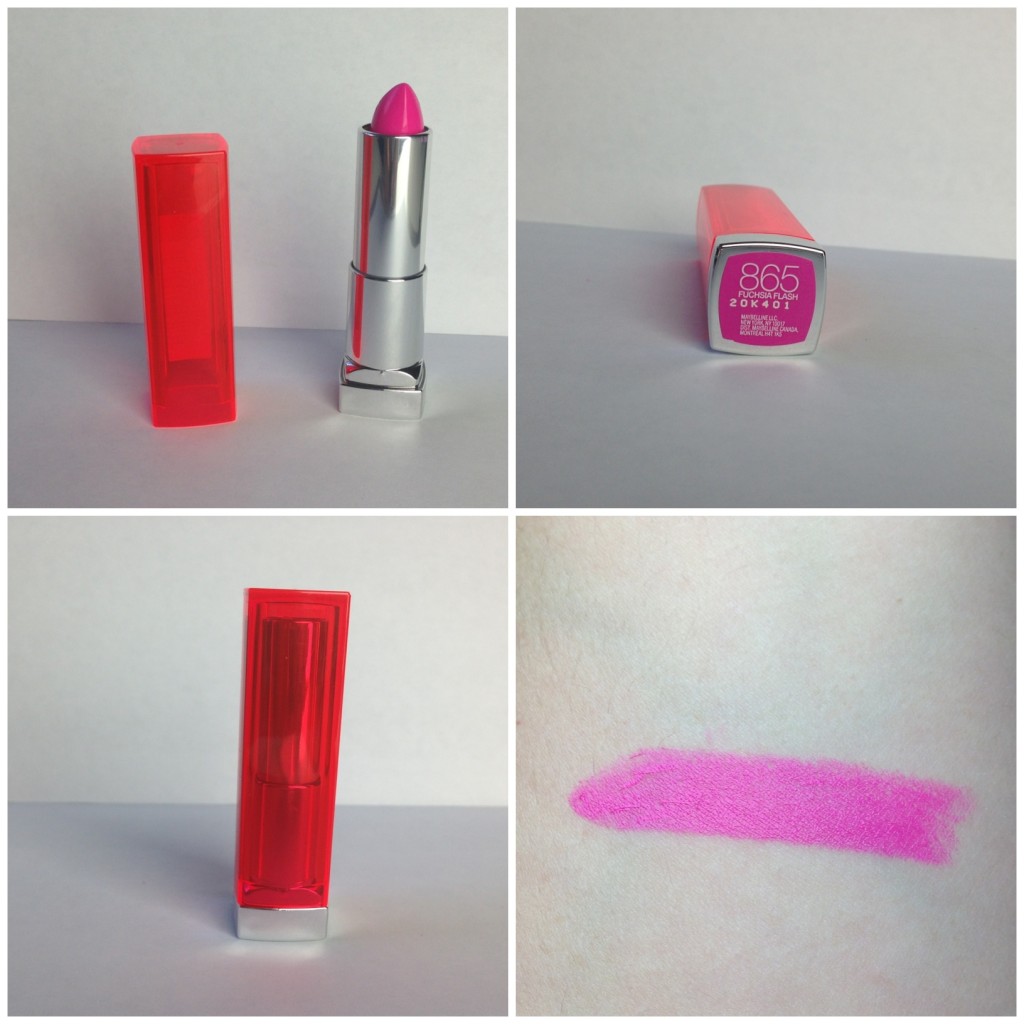 I totally used this lipstick before I took product photos. I was just so excited!
I don't buy a lot of drugstore lipsticks. But, for the sake of diversity, and my bank account, I've come around. So far, I've been pretty pleasantly surprised! This lipstick by Maybelline is so great, it gained entrance into the back pocket of my purse alongside my Givenchy lip gloss. Which means I like it so much, I'm willing to carry it around with me all the time. It also means I loved the color so much, I want to have it available as an option at any time. Yes, sometimes I leave the house without finishing my face. But that's because I know I have a wide array of lip colors in my bag. Really, all the best stuff is in there.
Maybelline Color Sensational Vivids in Fuchsia Flash is an electric, bright fuchsia with blue undertones. It goes on creamy, glossy, and even with great coverage. The creamy texture does mean you'll be able to see some lines if you press your lips together, but it isn't noticeable, and it's easy to even out. The glossy finish wears down to a satiny finish over a couple hours of wear. It's not going to stick around through eating and drinking, but that's ok. I don't always need that. You do get quite a bit of hydration from the formula which is a great trade off for it not being super long wearing. If you're not eating and drinking, you'll get about 4 hours of wear out of an application.
The neon color is crazy on trend for summer 2013, so if you don't see yourself as the kind of person who will keep on wearing an electric magenta lipstick forever, this is a great option. I AM the kind of person who will wear an electric magenta lipstick forever, so the killer price has got me excited. Another great thing about this particular color is that it's a nearly dead on dupe for MAC's Candy Yum Yum. The finish on the MAC color is matte. That's pretty much the only difference. You could blot down this Maybelline color easily to get the same look without the drying effect you'll often get from a matte lipstick.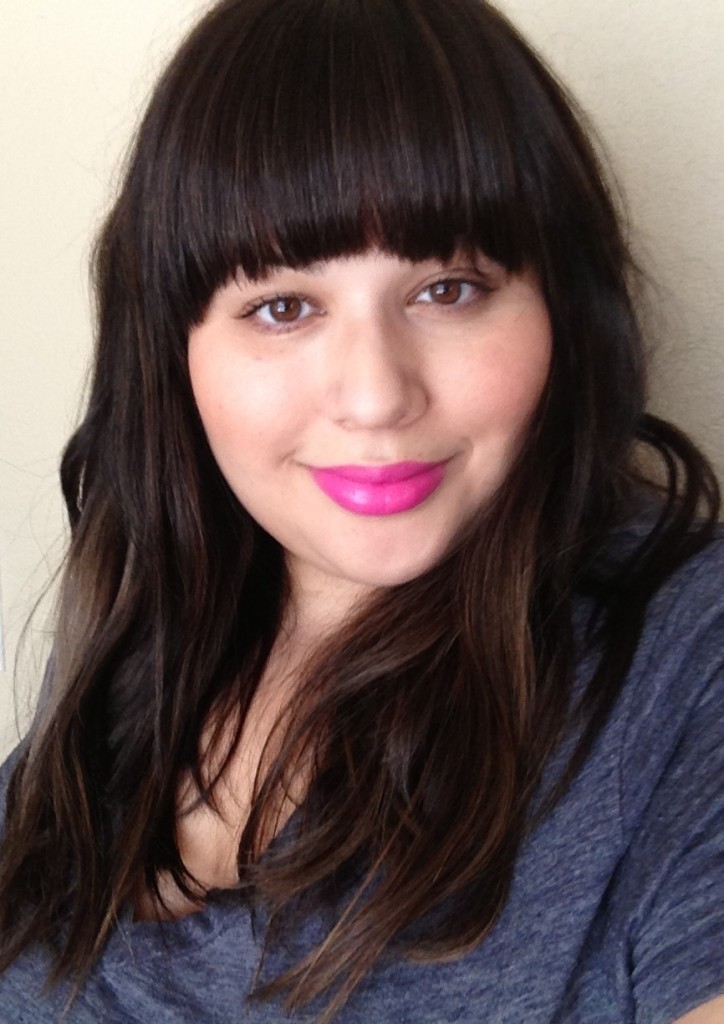 My hair looks long!! Bonus!
One of the best things about bright lip colors like this, is you can leave the rest of your face pretty bare, and you still have a finished look. It's awesome. Mascara, blush, lipstick, BAM! Out the door looking SUPA FLY.
I just found a $2 off any Maybelline lip product coupon in a magazine, so I'm going to go snap up another one of these. It's a good thing they only have the one blue based bright fuchsia. I just can't seem to stop myself.