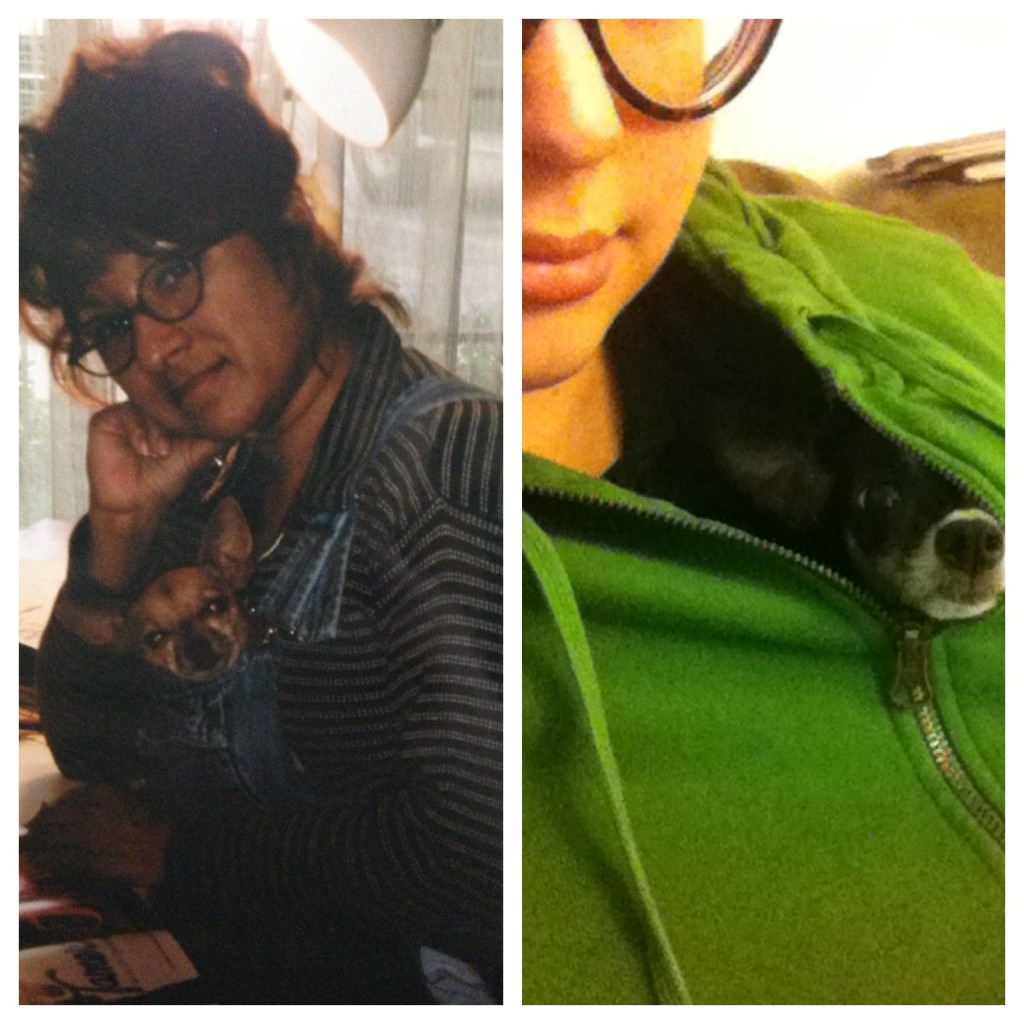 CHI LYFESTYLE
A recent British survey says that most women "turn into" their mothers at 31. I saw this, and didn't really think anything of it until, one morning recently, when I found myself sitting outside at an ungodly hour, drinking coffee, with a chihuahua stuffed inside my robe.
I texted her and demanded she answer for her brujeria. But, it was too late. I've already started saying movies are, "cute." She just laughed at me anyways and told me she knew it would take one day.
And now I am Clara.
I wake everyone up by cheerfully singing, "Wake up, get out of bed, drag a comb across your head," but I don't sing any of the other lyrics, I always feel like watching "Moonstruck," I SLEEP NEXT TO A GUY WEARING A SLEEP APNEA MASK.
Not that "Moonstruck" isn't great. Everyone in it is amazing.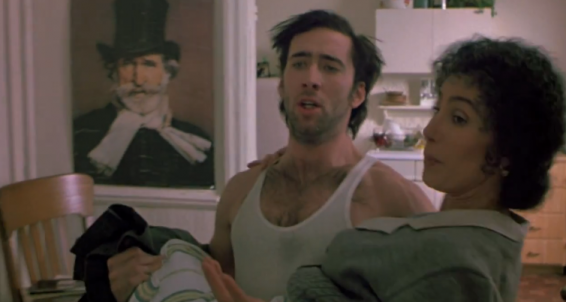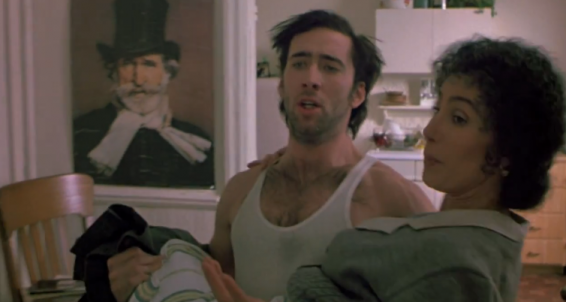 Such a cute movie! 
Besides the snoring husband and the ability to coax tiny dogs into my clothes, I'm also getting my mom's skin tags and hyperpigmentation spots. These delightful hereditary traits have also been triggered by the arrival of my 30s.
The skin tags are nothing new, I've always been prone to  a small smattering of tiny ones (gross), but now I feel like they're trying to take over. My mom had to have hers lasered off! I don't want that for myself, but I really don't know how to stop it. I know all the tricks for removal, but I don't know any tricks to keep them from happening.
The dark spots on my skin though, that I can do something about. I think. I usually feel really confident when I buy beauty products, but this branch of the skincare tree is all new to me. I'm feeling a little lost about how to go about finding the most effective anti-aging treatments. Where should I start? I get a bunch of beauty magazines, but I've seen "The Devil Wears Prada" on DVD on TV many a Saturday afternoon, I know how the advertising works. I really feel like I can never be sure if a magazine is telling me about a great product because it's truly great, or if the magazine is telling me about a great product because Meryl says there needs to be more advertiser product. Same goes for beauty sites.
I don't want to just buy the Clinique one because I think the egg is cute!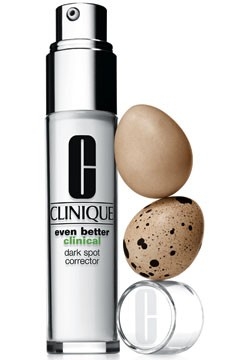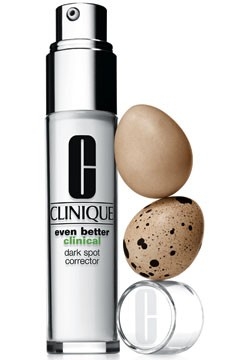 I'm not saying I won't buy the Clinique one, it does have excellent reviews. I just want to be more informed about what exactly I need to be doing. It probably comes from my time as an esthetician, this need to draft a treatment plan. But where the fuck do I start? I think this problem requires more than just a Sephora sample. That's good for cleansers, and masks, but these kinds of things need long term time to work.
Does anybody else know what I'm dealing with here? If you're on an anti-aging regimen, how did you choose it? Have you turned into your mother? Does she like you more now? I bet mine does! It bears mentioning that my sisters became our mom at about the ages of 10 and birth, respectively. So with me, she's probably like, "Finally! This asshole has become someone I can relate to!" And then we clink chihuahuas.