It's been a long week for me down here at the old blog mill…
When you're the boss of your own pretend job, it's too easy to make yourself work unusual hours. Crazy, inhumane hours like, 2:30 AM – 6:00 AM, or 4:15 AM – 7:00 AM. Hours when I should be dreaming about doing it with Louis CK (more pleasant than you would think), or fighting with teenaged girls (exactly as horrible as you would think).
Also, I've been making some extra money working double time on the seduction line.
Needless to say, I've got a case of the Fridays. That's like a case of the Mondays, except for instead of not wanting to do anything on a Monday, you don't want to do anything on a Friday. I had a case of the Wednesdays too, but it was less severe.


Annnnyways. It was during one of those early morning blog shifts, when I was thinking about the post I'd read about beauty mistakes we make while we're first learning how to self style, that I got inspired me to write a post about my own cringeworthy mistakes. But, now, I want to know yours!
I know you guys were out there with crunchy hair and too much eyeliner.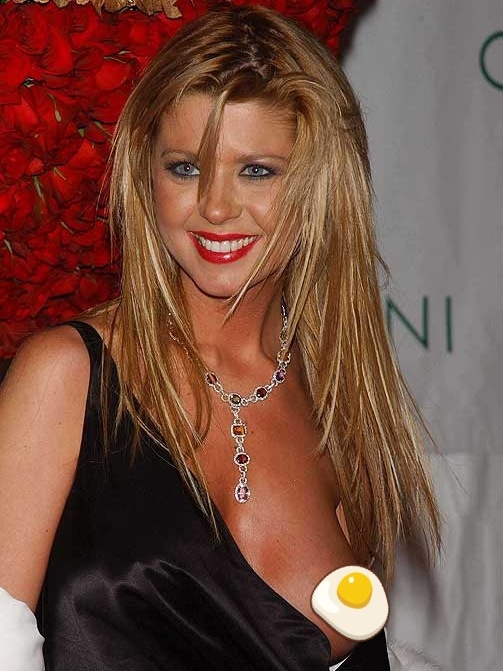 That loose boob is the best thing she has going on here.
Come on! Spill those beauty confessions!