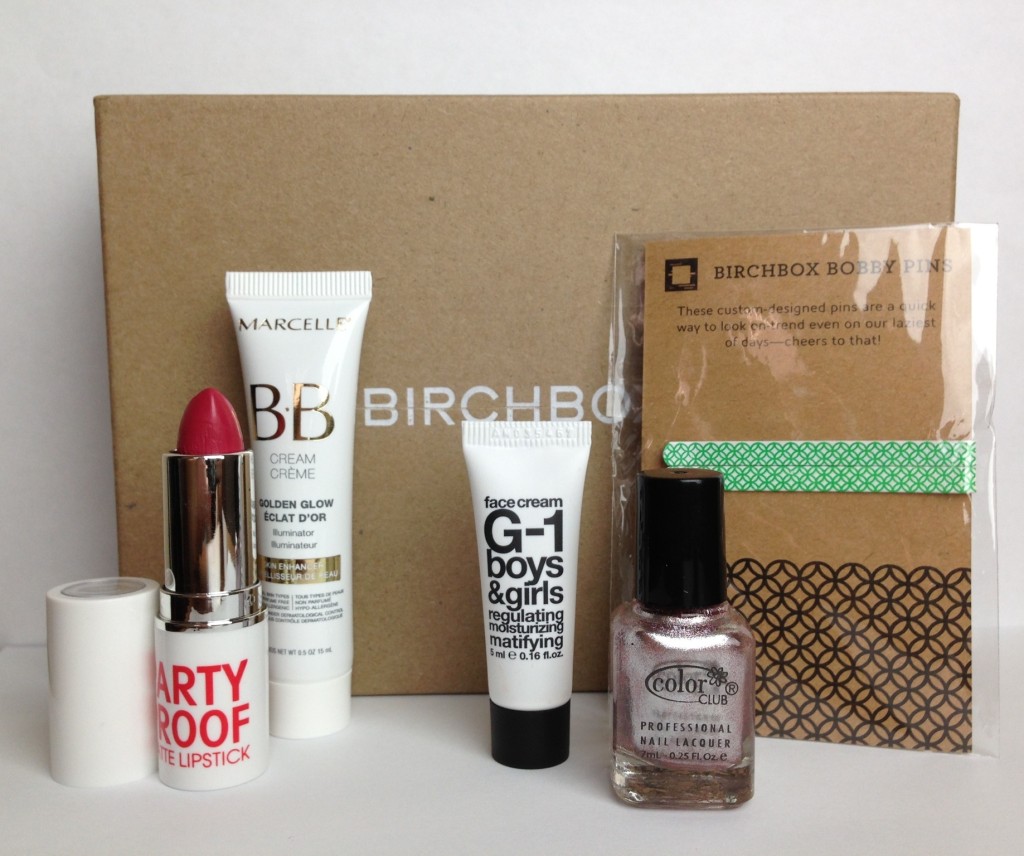 Since everyone is already getting their August Birchboxes, I'm going to do a quick review of July's box.
July's box didn't start off great. After I got my shipping notice, the tracking info never updated and the box never showed up. I emailed Birchbox and they said a new one would be sent out to me, and I'd have it within 10 days. 10 days later, I sent another email asking why I still hadn't received my box. They assured me it was coming. Sure enough, the next day, day 11, it was in my mailbox.
I got a notice that my August box had shipped before I even got my July box!
It's too bad this month's box was so late, since what was inside was pretty good.
L-R:
ModelCo Party Proof Matte Lipstick in Peony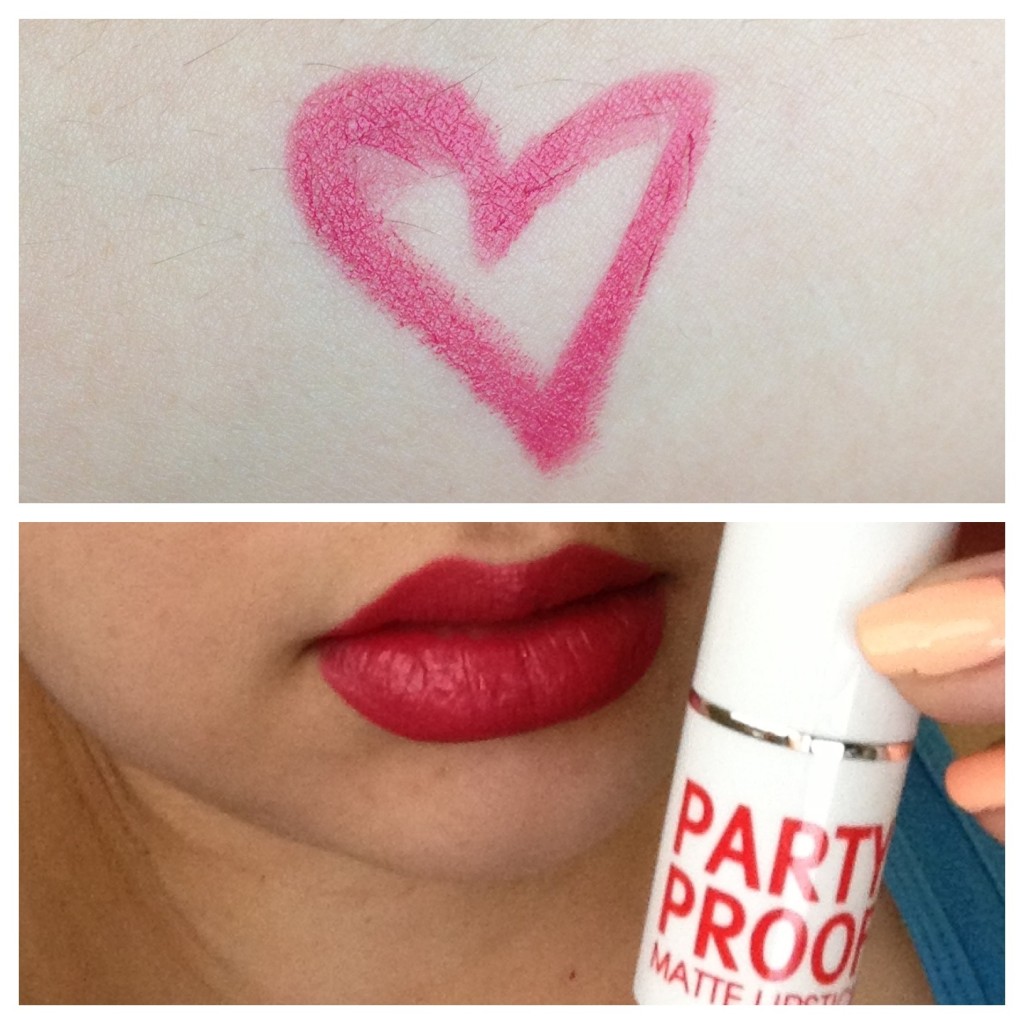 What they said: Long lasting, nondrying pigment that won't come off on your drink (or significant other).
What I say: No fucking way is this matte OR party proof. The color applies beautifully, smooth and creamy, but it comes right off just like any other lipstick. I waited around for it to turn matte, party proof, or something, but it never did. It absolutely left lipstick all over my drinks and my dude. I blotted it down, and that was helpful in keeping the color on my lips, but it was still transferring color. If they hadn't claimed this lipstick was long wearing like that, I would have been totally happy with it. The dark hot pink color is really pretty, and I like the hydration you get. But, I don't like being told something about a product that is 100% not true. Plus, my lipstick was broken at the base, so it's moving around inside the tube a little. I don't think the heat was very kind to it during shipping.
Marcelle BB Cream Golden Glow
What they said: True complexion illuminator with golden light reflecting pigments, the BB Cream Gold boosts radiance instantly and gives your skin a multitude of skincare benefits.
What I say: Loved it! I was shocked because my skin is notoriously hard to match, but the Marcelle BB Cream Gold blended right in, and made my skin look great. It wasn't heavy, it evened out my tone, didn't dry me out, and the golden sheen gave me a really pretty glow. I would really maybe buy this one! I don't actually wear makeup out to run errands that much, but I'm going to use this little bottle and see how I like it. The moisturizing/correcting combo is pretty enticing.
Benta Berry G-1 Moisturizing Face Cream
What they said: A French best seller, this cream both hydrates and purifies, thanks to blueberry and dead nettle.
What I say: I liked this too! I've become pretty oily in my old age, which is totally fine. Oilier skin doesn't wrinkle as fast! Buuuuuut, I do sometimes feel like I'm just melting off my makeup. This face cream claims to be mattifying. That was a little bit worrisome to me, since mattifying can often translate into drying. When I tried it out though, my concerns were unfounded. Since I'm usually extremely oily when I wake up, I put it on before bed one night, and when I woke up in the morning, my grease had been significantly decreased. My skin felt fine, not dry or gross. I wouldn't use it all the time, since I don't really mind my oils all that much, but it would be good for days when you really need a matte surface to lay down your face. Special events and stuff. Like I said, my skin felt fine. I liked it better on its own though. Also, this is the "SUITS" pick, as in that show on USA. So, that's hilarious. Please call in "Burn Notice" next. I want Bruce Campbell picking out my lipsticks.
Color Club Collection Nail Polish in Put a Pin In It
What they said: This custom rose gold brightens andy summer ensemble – and looks great with a tan.
What I say: Hey, Nana! Want a new nail polish?!
Birchbox Bobby Pins
What they said: We designed these patterned pins to add style to summer hair with minimal effort.
What I say: They're barrettes. They're cute, I guess. They're really hard to get open, and they hurt to take out. I will probably hardly ever, if ever, wear them.


Overall, this was a pretty good box. I'm going to use most of the stuff that came in it, and the samples were really decent sized. The wait was aggravating, so I can't give it a completely great review this month. But, it's better than last month, and I really feel like I got my $10 worth out of this box.