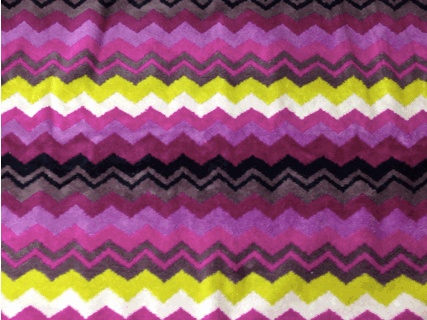 BRUSHES!!!! OTHER STUFF!!!
Isn't that so hypnotic? Are you getting sleepy? I could stare at it all day. Right now, it's being scored on my laptop to "Need You Tonight" by INXS and it works great!
I've been curating my brush collection for years, and I thought showing you the basics I use for nearly every look, could be helpful. I know I'm always on the lookout for good brushes to add to the pack. I've got three entries coming up. We'll do the regular basics today and tomorrow, and finish the series on Monday with the extra special finishing touches.
Let's GO!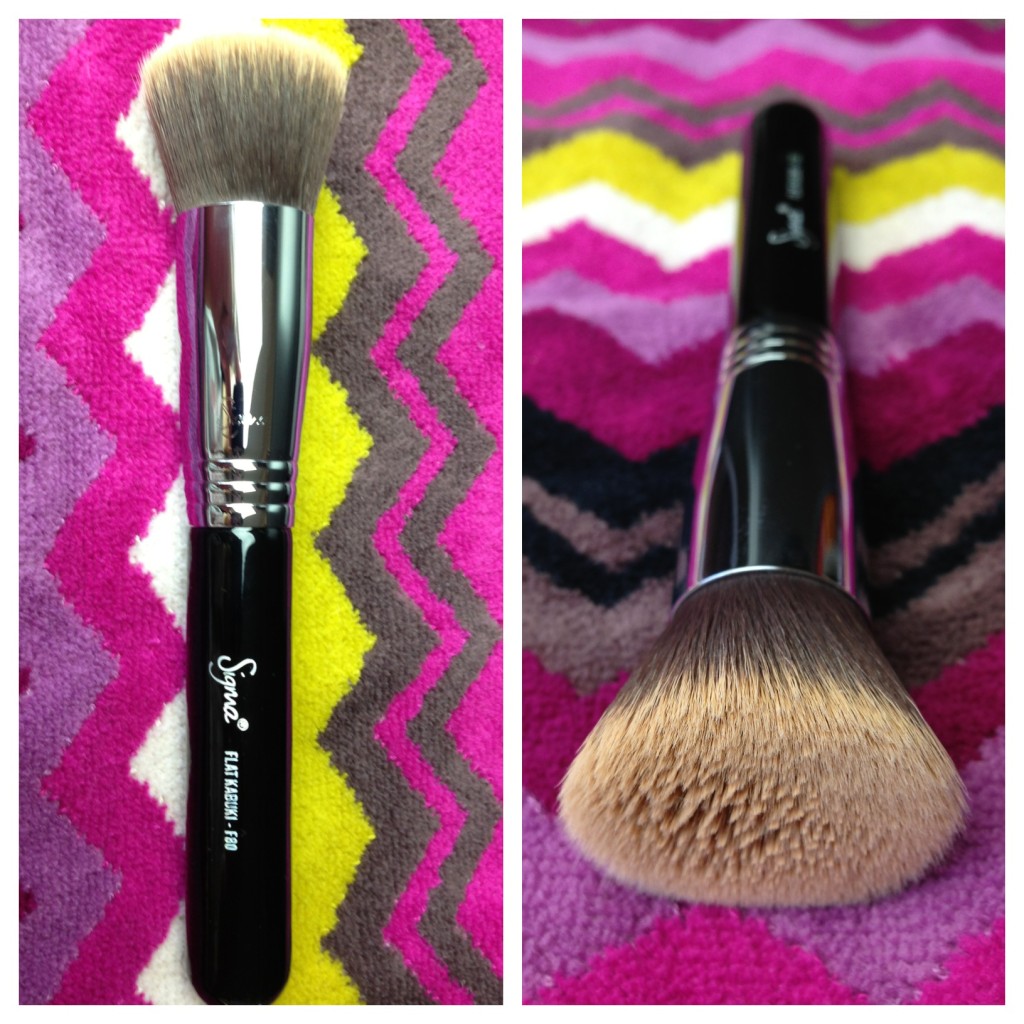 Flat Kabuki Brush F80, Sigma Beauty, $18
Sigma Beauty has really awesome brushes. They're solid and well made so they feel comfortable in your hand, and the bristles don't shed all over you. I can't tell you how many times I've walked away from a beauty counter, after letting them put makeup on me, looking like I need a shave and a chest wax.
After moisturizing, this brush is the first step* in my makeup routine. I pump a dab of foundation onto the back of my hand, then use this brush, in a circular motion, to pick up the foundation and buff it onto my face. I apply my foundation from the center out towards my hairline and chin. I also use this brush to clean up any contouring lines.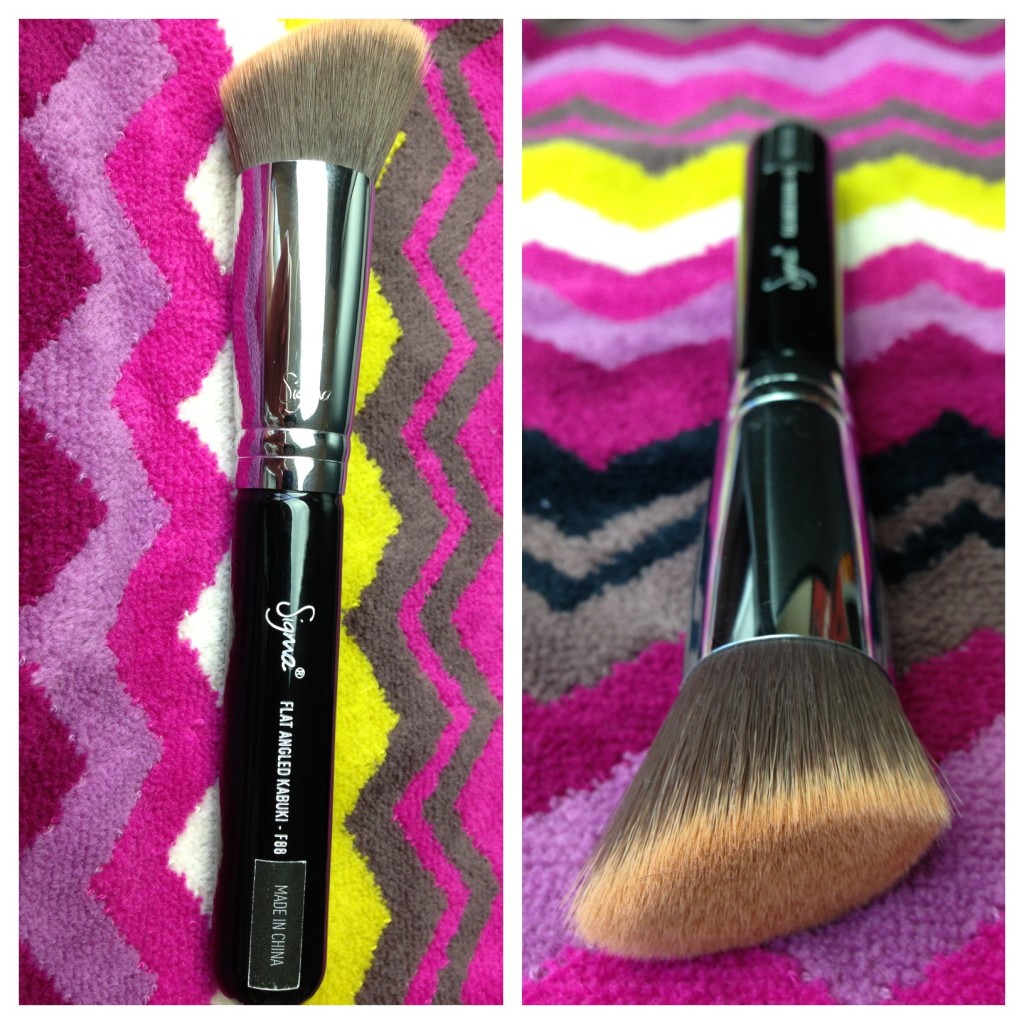 Flat Angled Kabuki Brush F88, Sigma Beauty, $18
This brush is perfect for using with powder or cream bronzer to contour your cheekbones, hairline, jaw and nose. I don't use it for anything else but contouring, really. I don't do a ton of contouring in my regular look, but I do my cheeks no matter what. A good rule of thumb for cheekbone contouring is to place the beginning of your contour so it lines up with the top of your ear. For a lot of people, that's like, right there under your, um, sideburns, I guess? It might adjust up or down a little as you get it to come into line with the top of your ear, but it's about there. I read the other day that when contouring, to think of your cheek makeup as a bra; the bronzer is the underwire so it gives the most support. You want it to run from next to your ear, under the apple of your cheeks, and end around the outer corner of your eye, being careful not to bring it down too far, that defeats the purpose.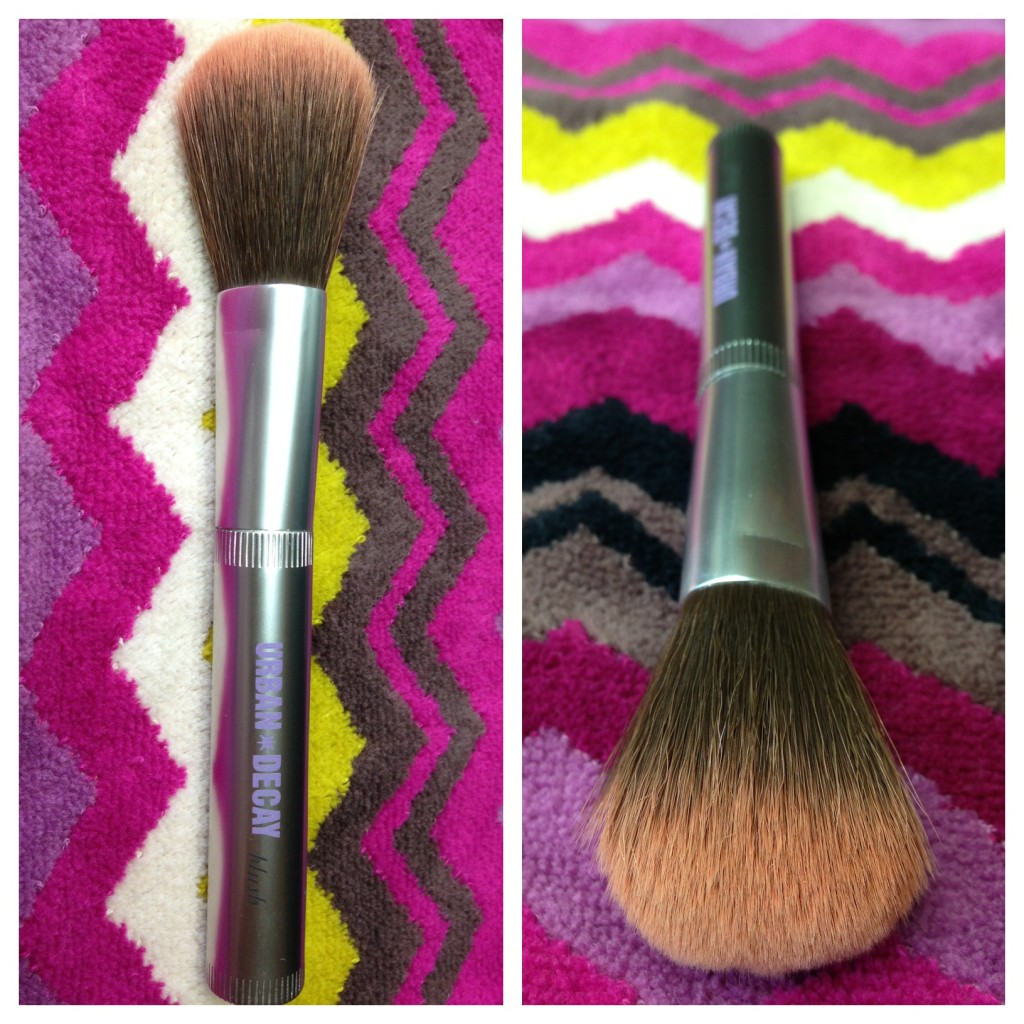 Blush brush, Urban Decay, N/A 
It doesn't look like Urban Decay makes this particular brush anymore, but any blush brush you're comfortable with will work. This one from ELF is $3, and has pretty good reviews overall, but a few complaints. I haven't used their brushes personally, but I've heard from several places that their brushes are as good as high end brushes. Also, did I mention it's $3?!
I use this brush for my blush, and any shimmery blush/bronzers. I'm sure you all know blush goes on the apples of your cheeks, but be careful not to bring it too close to your eyes, nose, or mouth. You should be blending your blush with the top of your contour line if you're taking that extra step, again being careful not to drag your contour color down your face.


That's it for the face brushes. Well, the super basic ones anyways. We'll pick up tomorrow with eyeshadow and brow brushes.
Does anyone have any questions about these brushes? Are there any brushes or techniques you're curious about? Ask me now, because in a couple hours I'm going to do Jillian and I might not make it.
IF I DON'T, AVENGE ME, OK GUYS? I SWEAR I'LL HAUNT YOU IF YOU DON'T.
*If my eyeshadow is going to be smoky, dark, glittery, or otherwise prone to ruining all my hard work by sprinkling all over finished foundation, I'll do foundation, contouring and cheeks after I finish my eyes. You can clean up any mistakes or fallout without smudging your face that way. Have you ever totally given yourself raccoon eyes trying to clean up a smoky eye on top of your face makeup? It's enough to make me throw down my brush, take off my pants, and say, "Fuck this! I'm staying home."