I hope everyone enjoyed the first post about brushes yesterday. I realized way too late that I should have cleaned all the makeup off them before taking pictures. Oh well.


  I did this. With these brushes and some liner. Maybe some spit. 
Don't use spit to fix your makeup mistakes. That's really bad. The enzymes in your saliva that break down food will go to work on your skin. Gross! That tip was extra. *WINK*
Everyone pumped for some eye and lash tools?! Enjoy more photos of my dirty brushes!
Y'ALL READY FOR THIS?!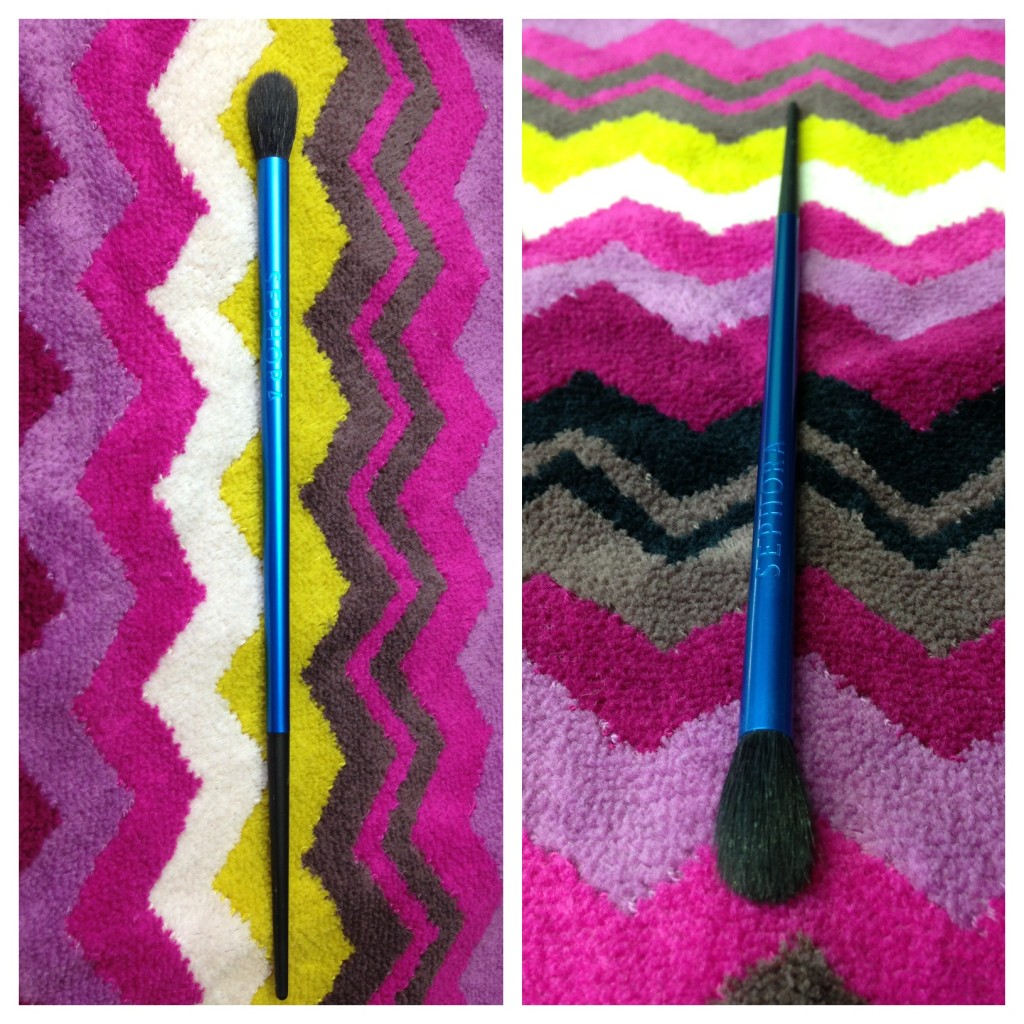 Sephora, N/A
Great. Another brush that doesn't appear to exist anymore. Good opener, Sarah! That's ok. Serenity now. This brush is technically a crease brush, but it pulls double duty most days; applying base color and then blending crease colors. The rounded end is good for getting into the eye crease, and the fluffy bristles are great for picking up a lot of color to wash over large areas, or blending to finish. Sephora has THIS brush on sale right now. It looks like it's similar, and it's only $6.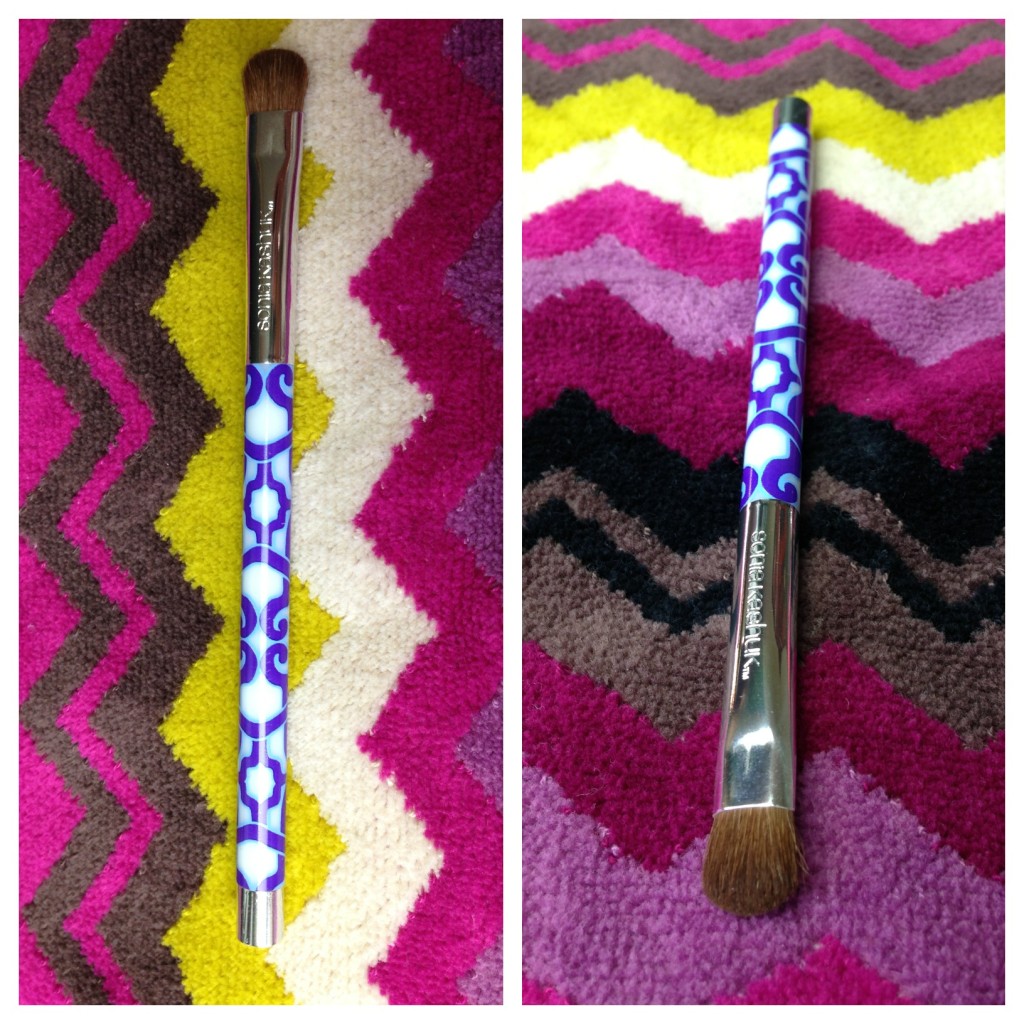 Sonia Kashuk Medium Eye Shadow Brush, Target, $5.99
I bought this brush as part of a set. Like, the brush above, I use this one for detail work and large areas. It's flat, so it's great for making a really defined crease, packing color into inner and outer corners, and brushing shadow under your eye. This brush is the same brush, with a different handle. If you don't have a lot of eye makeup brushes, or if you aren't sure how to start pulling together a set, this brush, along with the one above, is a good place to start. Their versatility will get you through a lot of looks.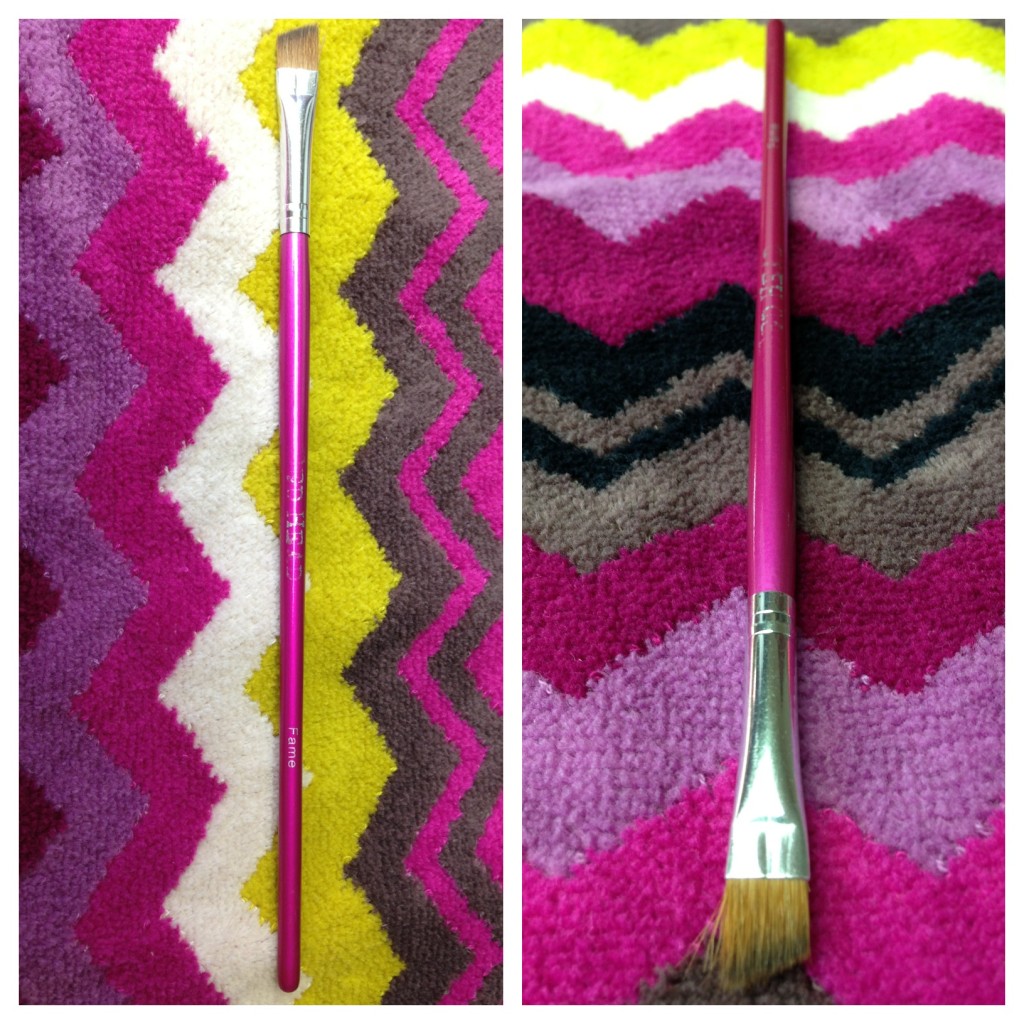 Tigi Angle Brush
This slim little brush has been kicking around with me since I was in beauty school. I'd use it sometimes to layer shadow over liner, but it wasn't part of the regular roster until I figured out how amazing it was for putting on my eyebrows. I use it with my Anastasia Beverly Hills Brow Powder Duo to make my brows soft and natural looking, or sharp. The tips of the bristles are so thin, you can really make the exact lines you need. I even still use it to really define my liners with shadow, or as a liner brush. It's really good to have at least one fine, thin brush in your stash. They come in handy all the time!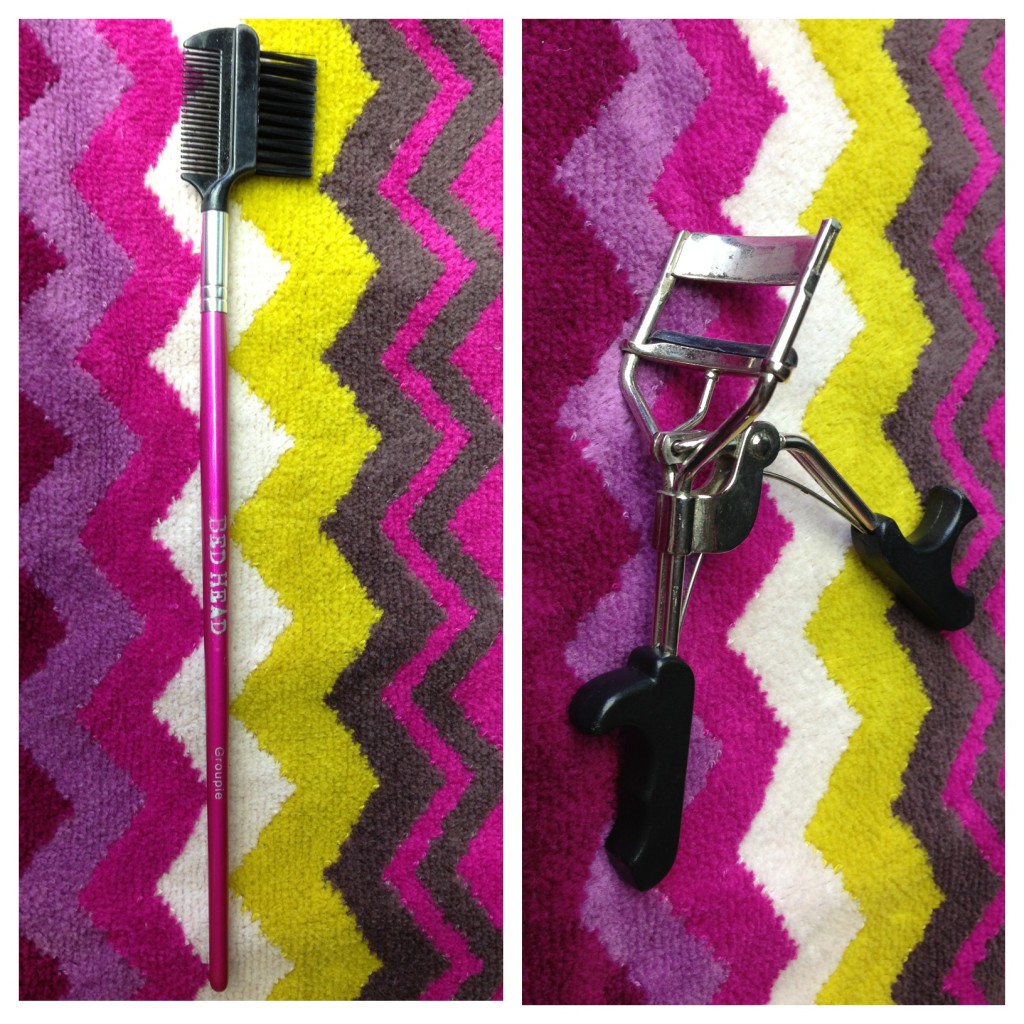 Tigi Brow & Lash Groomer, Amazon, $12.98 & Eyelash Curler, Sephora, $17
Comb for untangling clumpy lashes, brush for softening and taming brows. I don't think I can explain anymore than that.
I have one weirdo eyelash on each eye that defies all my curling effort, choosing instead to either stick straight out or grow downward into my eyeball. No amount of crimping and poking will make those rebel lashes behave. I usually end up pulling them out with my tweezers. I do not tolerate insubordination. Get in line or get yanked out!
Even if your lashes are actively working against you, like mine, curling is still an important step. Curling your lashes opens up your eyes, and makes your lashes look thicker. When you use your curler, make sure to gradually curl up the length of your entire lash, guiding the shape into a gentle curve; instead of crimping directly at the lash line, which will cause your lashes to go straight up and down.


That's it for this set of brushes. Look for the last post in this series on Monday; I'm going to talk about some highlighting and blending tools. Look, I'm not going to say it's going to change your life, but you'll never know if you don't show up. Right? Better safe than sorry. That's what I always say!