Along with Fall (my birthday, Halloween, no more bathing suits), Christmas is one of my favorite times of the year. Christmas the day is whatever to me; I love giving and getting presents, but all that cooking and cleaning can get out of here. The month leading up to Christmas is awesome though! People are nicer to each other, there are lights, and songs, and ornaments, and hot cocoa, and cookies! CHRISTMAS MOVIES! I've already watched "Christmas Vacation," and "Love Actually." I'll hit "Scrooged" and "White Christmas" sometime soon. I'm emotionally gearing up for "Miracle on 34th Street," and I'm saving "It's a Wonderful Life" to watch with my mom. We like to cry together over that one. Stupid George Bailey gets me every time.
So, looking forward to Christmas, and inspired by a conversation I had with a friend, I'd like to help out with your shopping. Is my gift guide late to the party? Of course it is! Late to the party is my middle name. I actually like to BE late to parties. I wait just long enough for people to start wondering if I'm coming, and then BOOM there I am, drink in hand, making all your dreams come true.
This guide is for the budding makeup artist in your life, or for anyone who wants to improve their skills and get a little education.
"Making Faces" by Kevyn Aucoin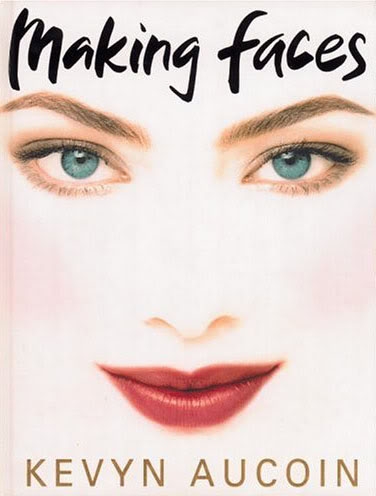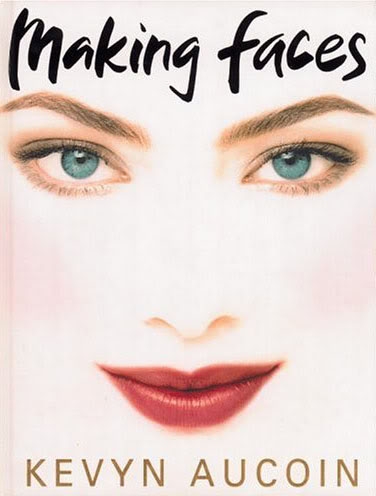 I wrote about my adoration for this book a couple months ago. I've had my copy for nearly 15 years, and I still break it out all the time. I learned a lot about makeup application from my mom, but where her knowledge ended, this book picked it up. It's extremely comprehensive and easy to understand, with clear instructions and pictures. Kevyn doesn't just show you how to do eyeshadow, he shows you how to build your entire face from your bone structure up. His two makeup books are the only two I own. Nothing else comes close. "Making Faces" is an excellent guide for anyone, beginner or more experienced.
Sonia Kashuk Limited Edition Lavish Luxe 10 piece Brush Set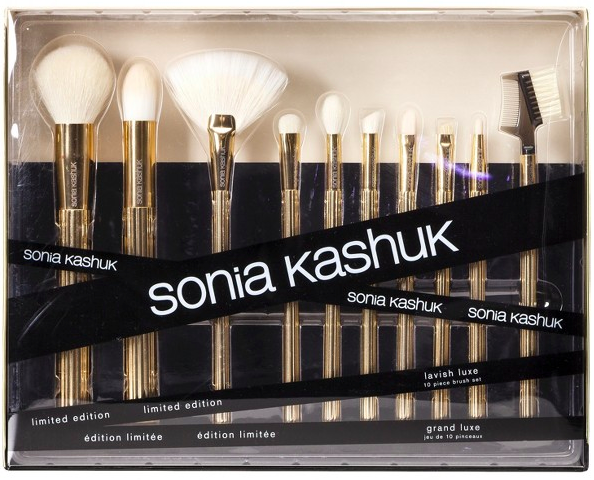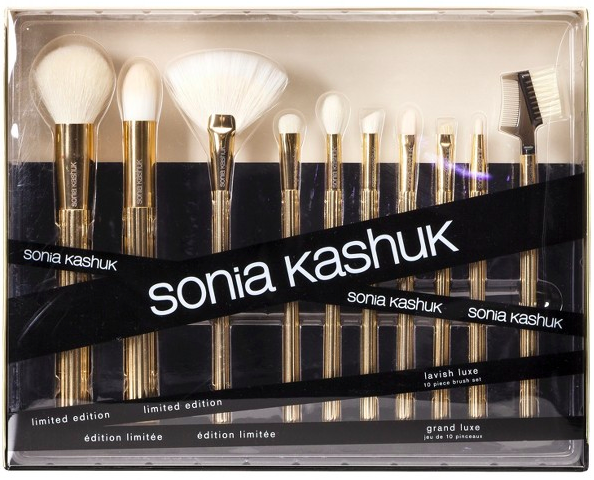 If you're buying for a beginner, you probably want to get them brushes that are nice, but not too expensive. This Sonia Kashuk set fits the bill perfectly. Are they the most high quality, makeup artist level brushes in the world? No. But, they're pretty nice. Every Sonia Kashuk brush I have has stood up to frequent use and cleanings without any problems. This set is a good place to start building a brush collection. It has everything a beginner should need, and some stuff they'll probably have to figure out. That's fun though! That's learning! I bought a set of brushes in beauty school almost 10 years ago that had a weird shaped brush in it. I never could figure it out until just this year! Mystery solved! The new artist in your life will get a lot of use out of these brushes, and they'll be glad to not have to use those weird sponge foam tipped applicator things. Do they even put those in makeup anymore? Am I showing my age? Wait. Does pantyhose still come in eggs? Does anybody wear pantyhose anymore?! The internet sure has changed everything!
It doesn't look like this brush set is available online, but they have it in store. At Target's site, you can search the stores close to you for specific products, so that makes things easy.
Find the Sonia Kashuk Lavish Luxe Brush Set HERE.
Smashbox Wondervision Mega Palette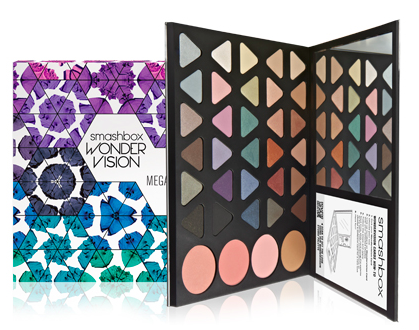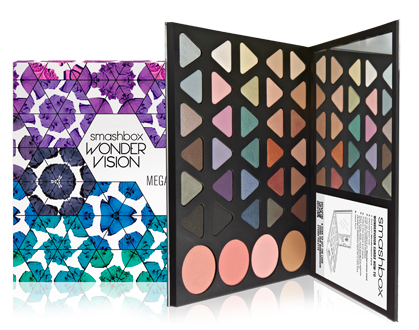 I JUST reviewed this palette last week, and it's on sale now! How fortuitous! Last week, I talked about how I thought this palette would be fantastic for beginners, anyone who wants to expand their options without spending a lot of money, and anyone who struggles with palettes in general. I stand by all of that! With 30 shadows, 3 blushes and 1 bronzer, it's got almost everything you'd need to start learning. The colors are wide ranging and beautifully coordinated with different finishes and consistencies. The palette even comes with clear, plastic instructional cards you place over the shadows to learn how to apply different eyeshadow looks. It was a great deal at $49, it's a KILLER deal at $39. Plus, right now, with any $30 Smashbox purchase at Ulta, you get deluxe sample sizes of their fab Classic Primer and Photo Op Eye Brightening Mascara. Even better!
Buy the Smashbox Wondervision Mega Palette exclusively at Ulta HERE.
Throw in a couple of lipsticks or lip glosses. NYX and E.L.F. both have cheap, but good lip products. And right now there are tonnnnns of lipstick and gloss sets that are crazy cheap. Add in some brush cleanser because it's never too early to learn to keep your tools clean and well maintained! You can get everything I've shown here for $85. So you can get a couple lippies and a cleanser and still keep it under $100. This will all make for a good start, and a happy makeup lover!