Since it's Monday, I thought we could ease into the week together. AKA I don't want to write anything, I want to go to Target. Lucky for everyone my phone has 4,201 pictures on it! Lucky for YOU, I'm only going to show you a few. I can't show you all of them, because that would be too erotique. You would not even be able to handle it.  Your eyes would bug out, steam would whistle out of your ears, and you would hit yourself over the head a bunch of times with a mallet.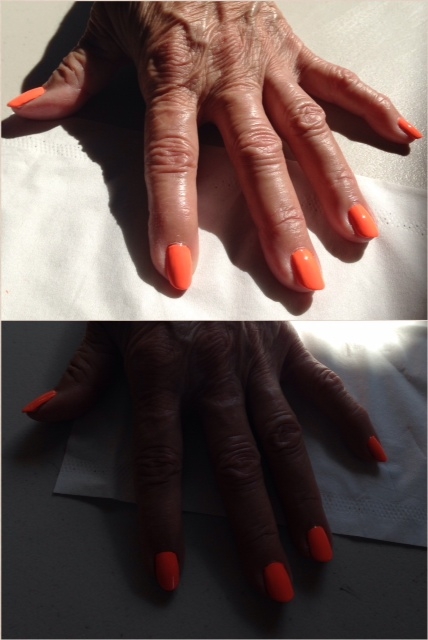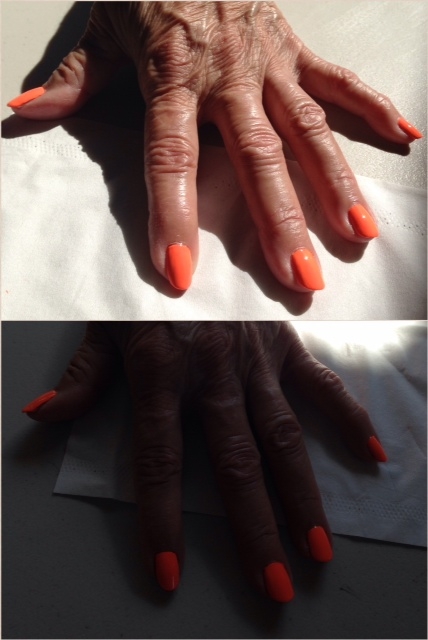 Crazy bright in any light!
Every few weeks, or so, I go to my Nana's house and give her a manicure. She likes to get her nails done with fun colors, and I like to sit at her kitchen table and hear the same story a bunch of times. JUST KIDDING. I mean, not really. She does tell me the same story a bunch of times, but when she's not doing that, she's telling me cool stuff. Seriously, if your Nana is around, go over and do her nails. While you're doing them, ask her all the questions you've ever wanted to know about family secrets and who she was before she was your Nana. No lie, she will tell you EVERYTHING.
These photos are from when I did her birthday nails a couple months ago. It was a really fun morning. We did nails, talked shit about all the people we know, and some shit about people we don't know. Relatives were calling the whole time, so we never ran out of topics to discuss.
I know you guys probably don't want to read a beauty blog about some abuelita, but OH WELL. She's one of my top #1 LADY POWER ICONS. She's a queen. And, look at the polish she picked! This color is Bikini Coral by Floss Gloss. It's a killer, retina searing, attention grabbing summer polish! It looks fucking amazing on her skin.
Nana would hate that I was showing these pictures, because she thinks she has ugly hands, but she's tripping. As long as I can remember, I've thought her hands were beautiful. When I was a kid, I would look at her graceful fingers with their perfectly shaped nails and think to myself, "Those are perfect lady hands." Unfortunately, I did not grow up to inherit her lovely hands. Her rings don't even come close to fitting me as I was cursed with los chorizo fingers.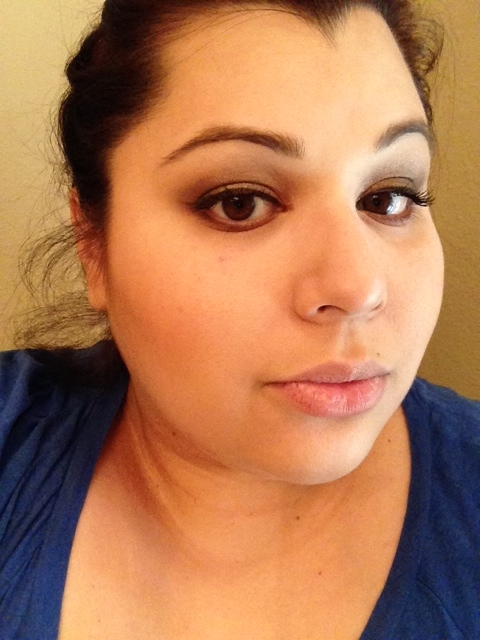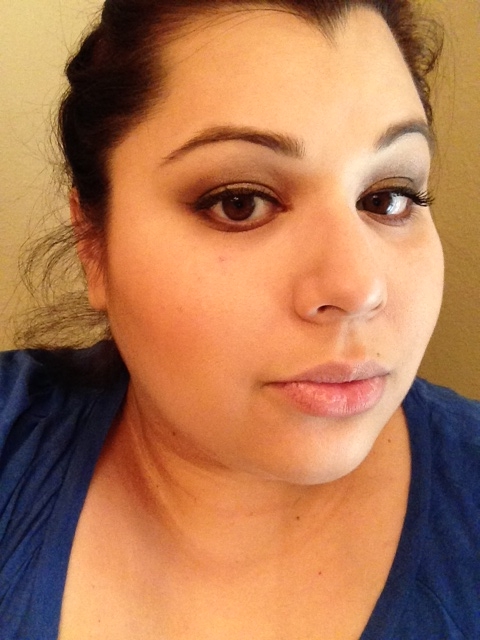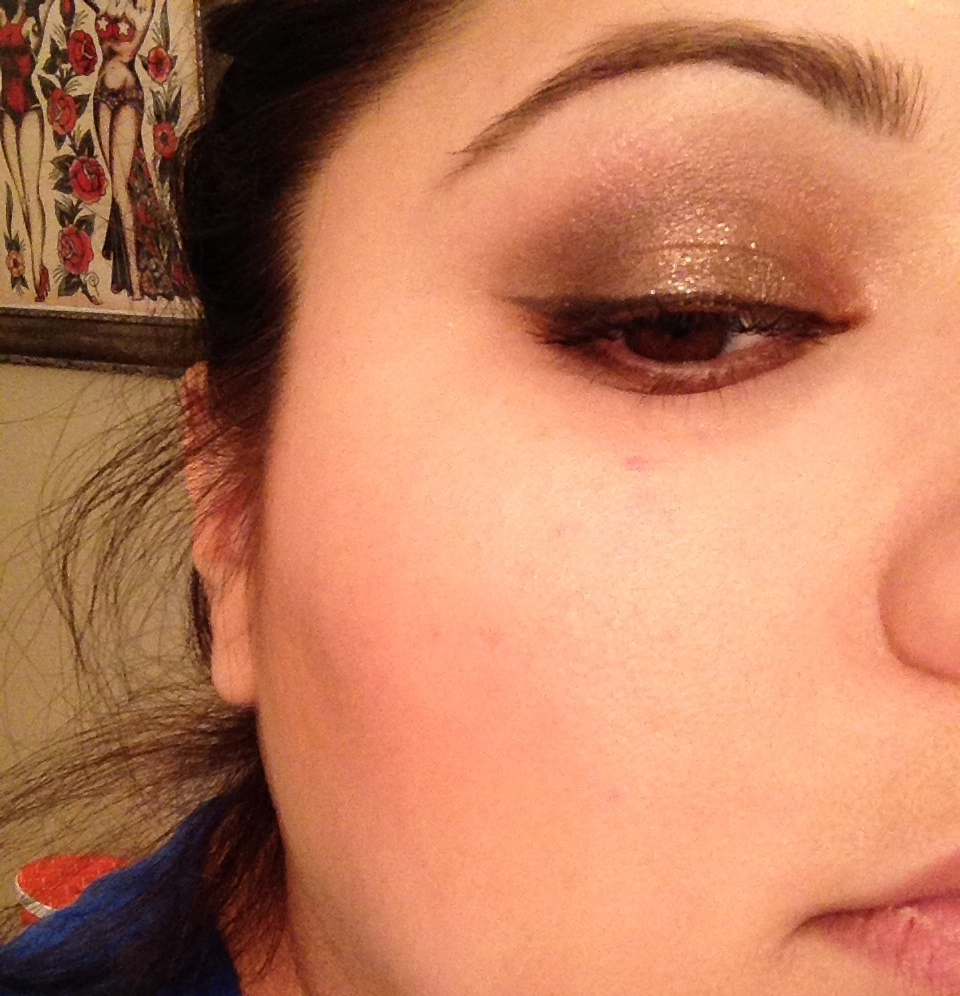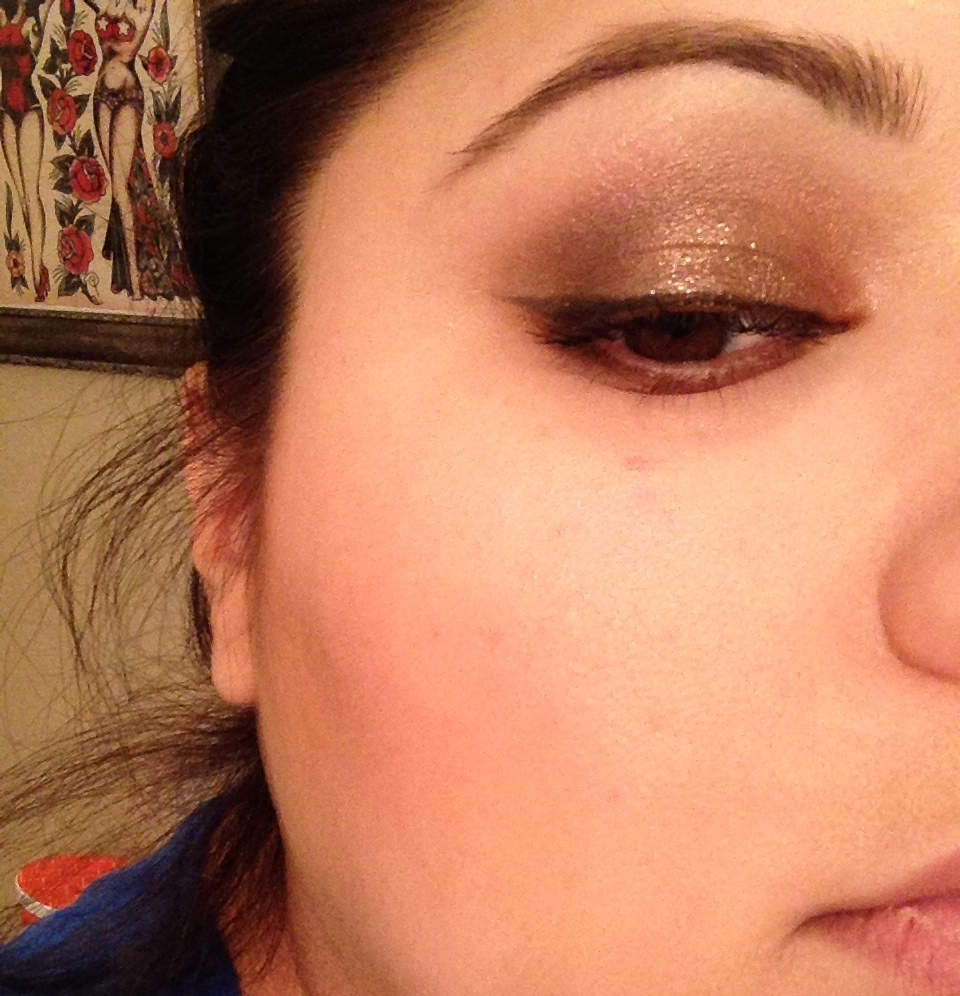 This is a look I did for myself a couple weeks ago. I don't remember what shadows I used. My best, educated guess, is that this was done using the Urban Decay Naked 2 palette. My lips are brought to you by Mindless Lip Chewing. Mindless Lip Chewing: For when you want to look crusty and corroded. I'm sorry I don't have the exact colors used for the eyes! I didn't do this look for the site, so I wasn't really paying attention. I thought I'd show you guys anyways though. Maybe someone needs some neutral look inspiration.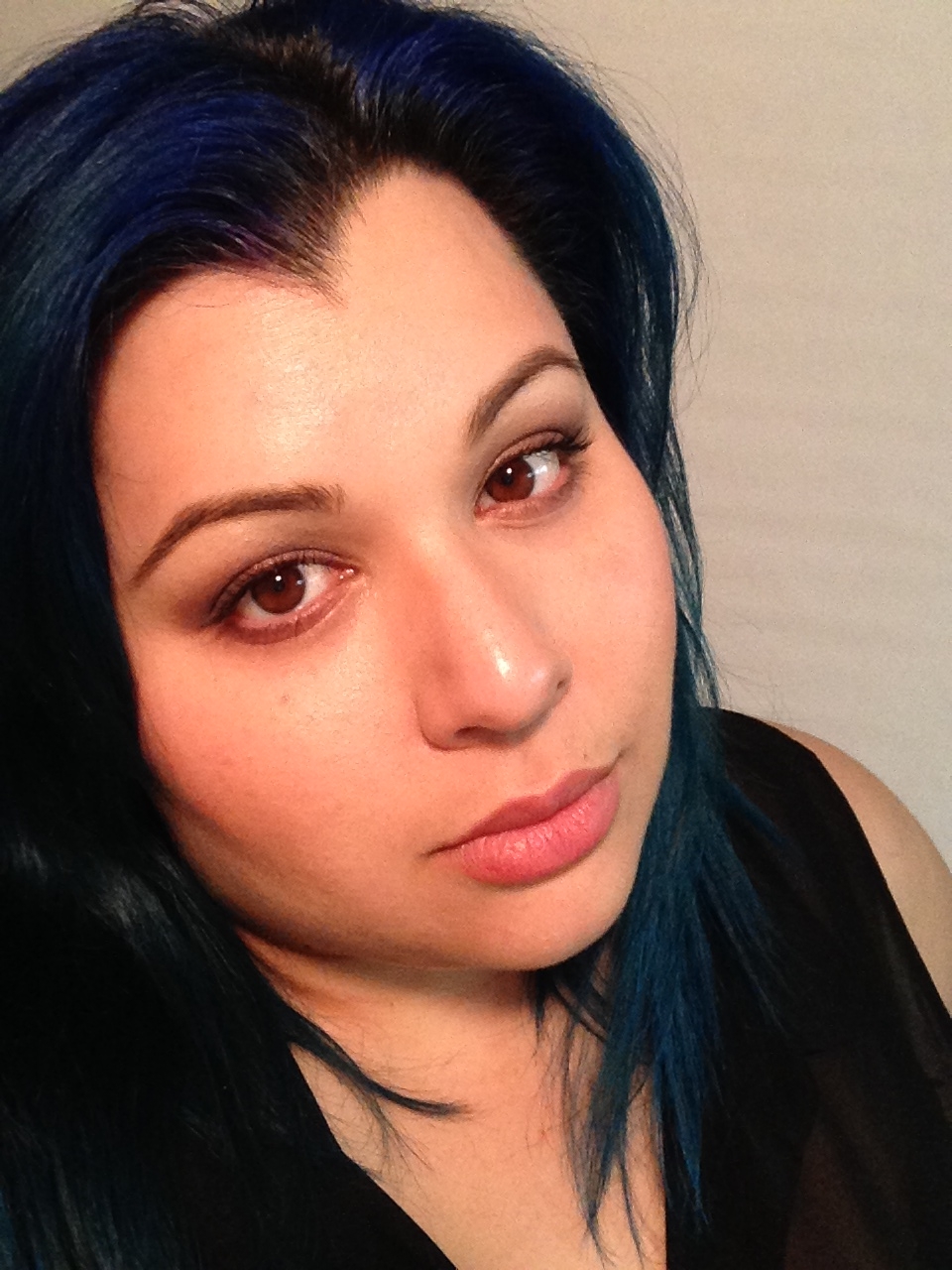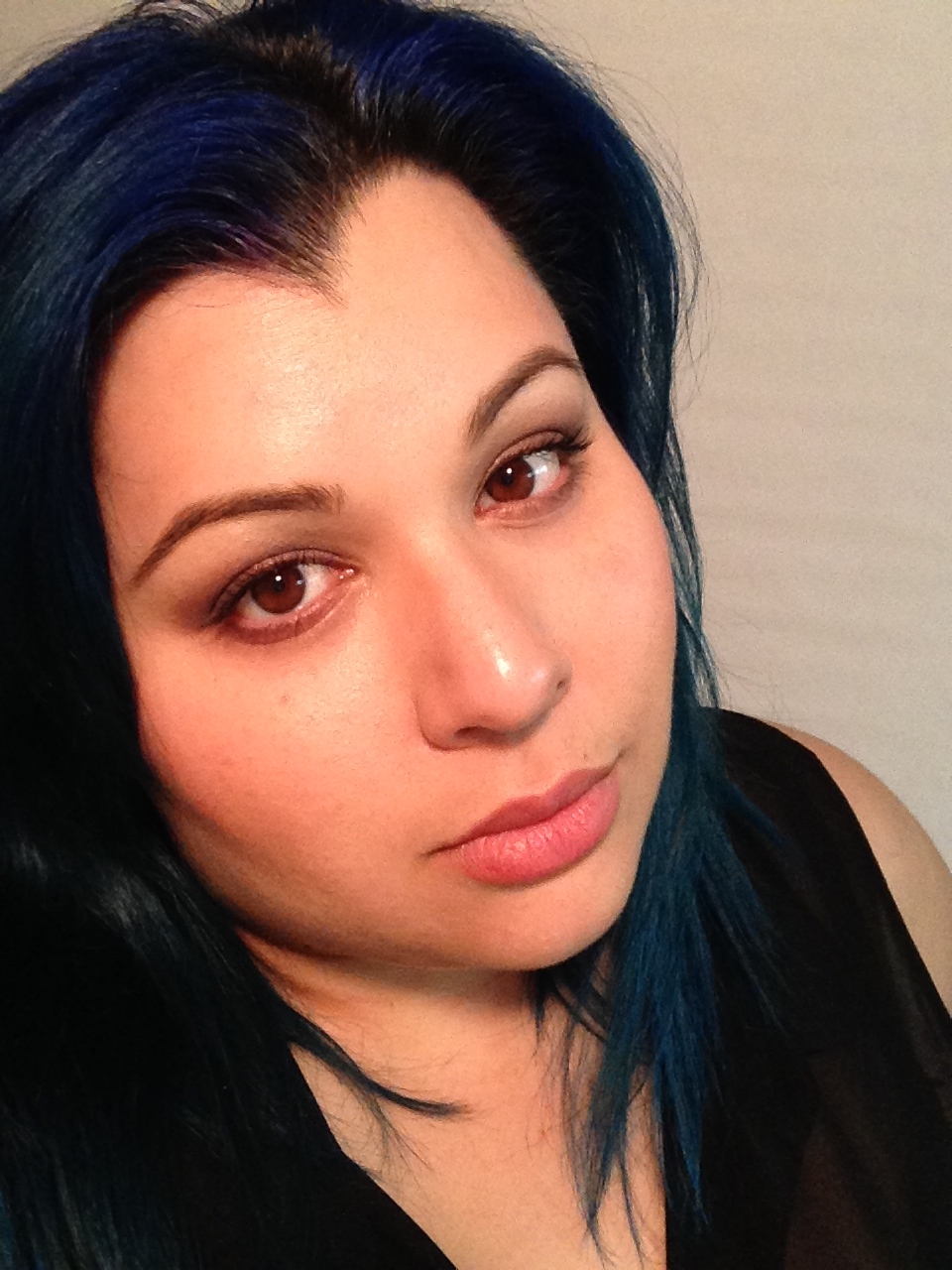 WAHHHHHH!!! I miss my blue hair. *CRYING CAT EMOJI* *CHICKEN LEG EMOJI*
Speaking of emojis, is there an emoji suggestion box somewhere? I need a cheese wedge emoji, a hot dog emoji, and a crossed fingers emoji. Also, some more brown emojis would be cool, too. Don't make me have to pretend that bride emoji is actually a Mexican girl in a communion dress!!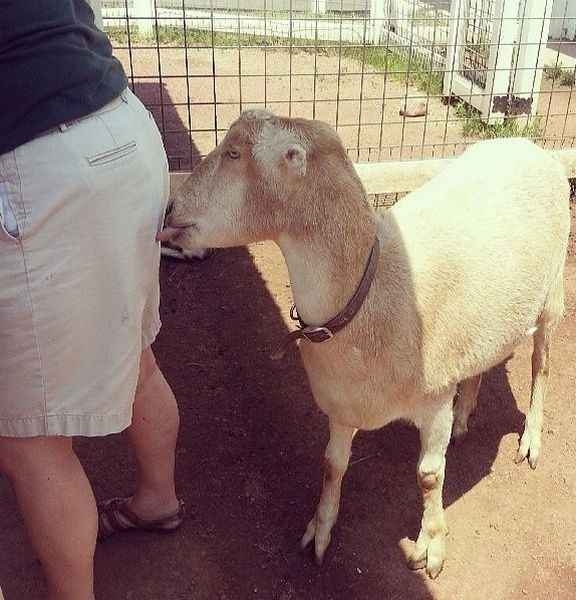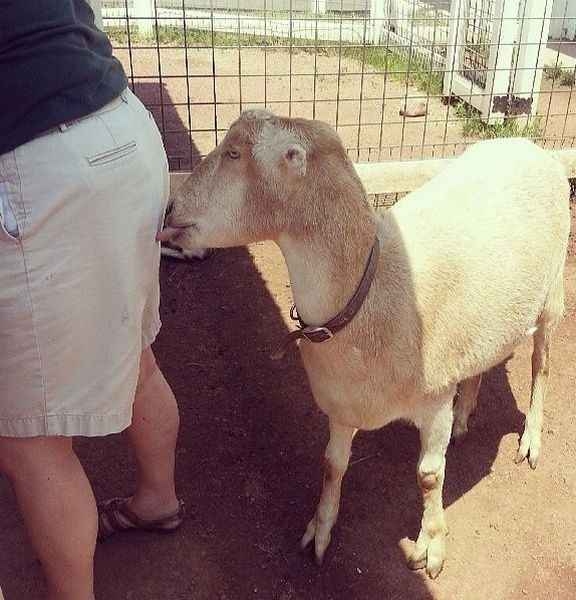 HAHAHAHAHAHAHAHA!!! YOU GUYS. LOOK AT THIS GOAT!!! GROSS, GOAT! DO YOU EVEN KNOW THAT GUY?!?!?!?!