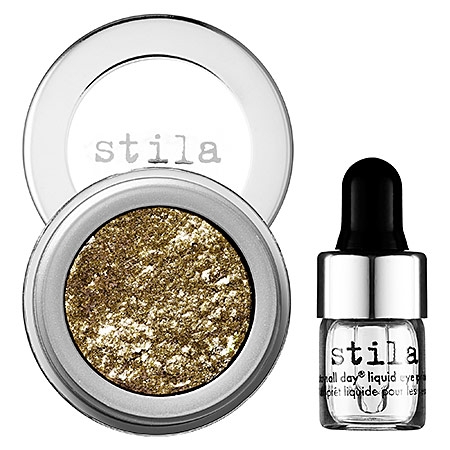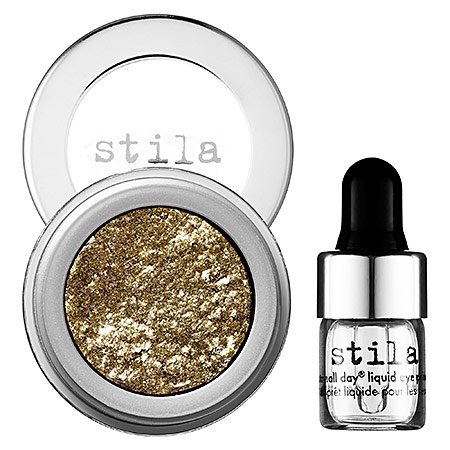 A couple of weeks ago, on my way out of Sephora, I ran into these shadows. I had to go back to the counter because once I saw this color on my fingertips, there was no way I was leaving without it.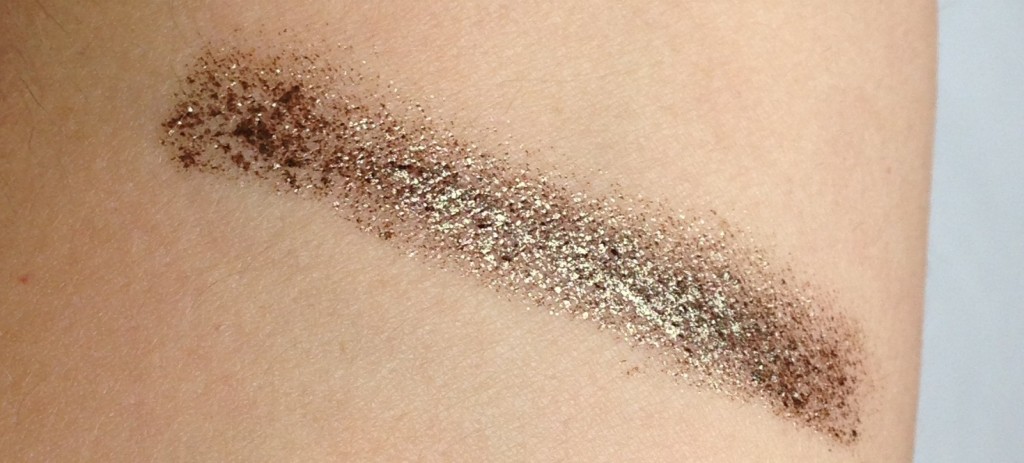 Soooo pretty…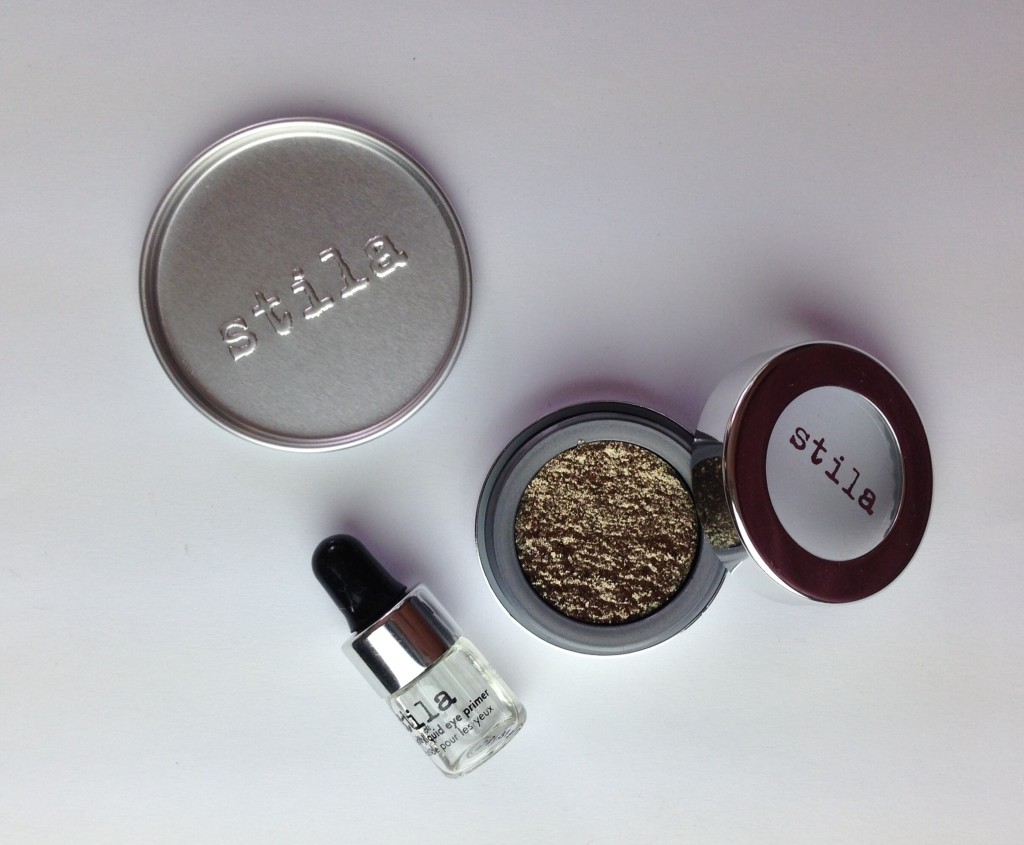 Soooo hard to photograph….
This brilliant metallic cream shadow comes with a primer and a mixing tray to help you get the perfect foil lid. The color is buildable from a semi-sheer shimmer to a full on opaque foil. It's easy to mix up, and application with fingertips is best. Admittedly, I can see how this product could be a little tricky for makeup newbies —I faced some difficulty getting my eyes blended evenly— but, practice makes perfect!
This particular color, Vintage Black Gold, is a smoky brown-gold that reflects crazy gold the more you build. I had no problems with fallout on my cheeks during application, and, most importantly, I had no problems with fallout into my contacts. That's the WORST.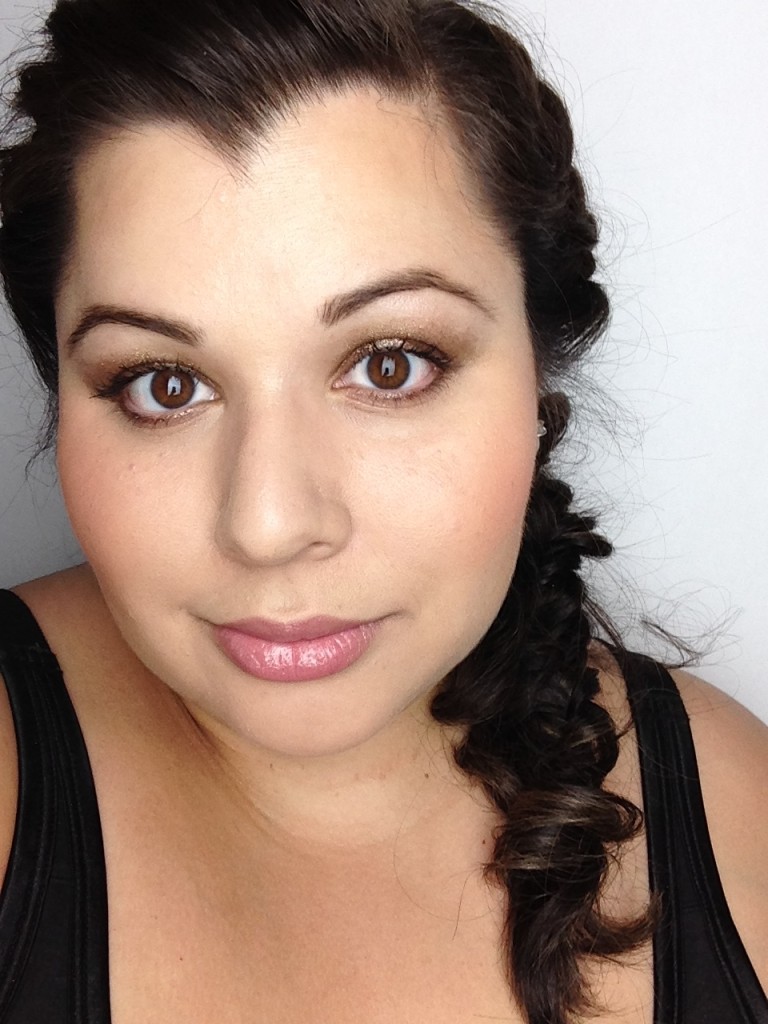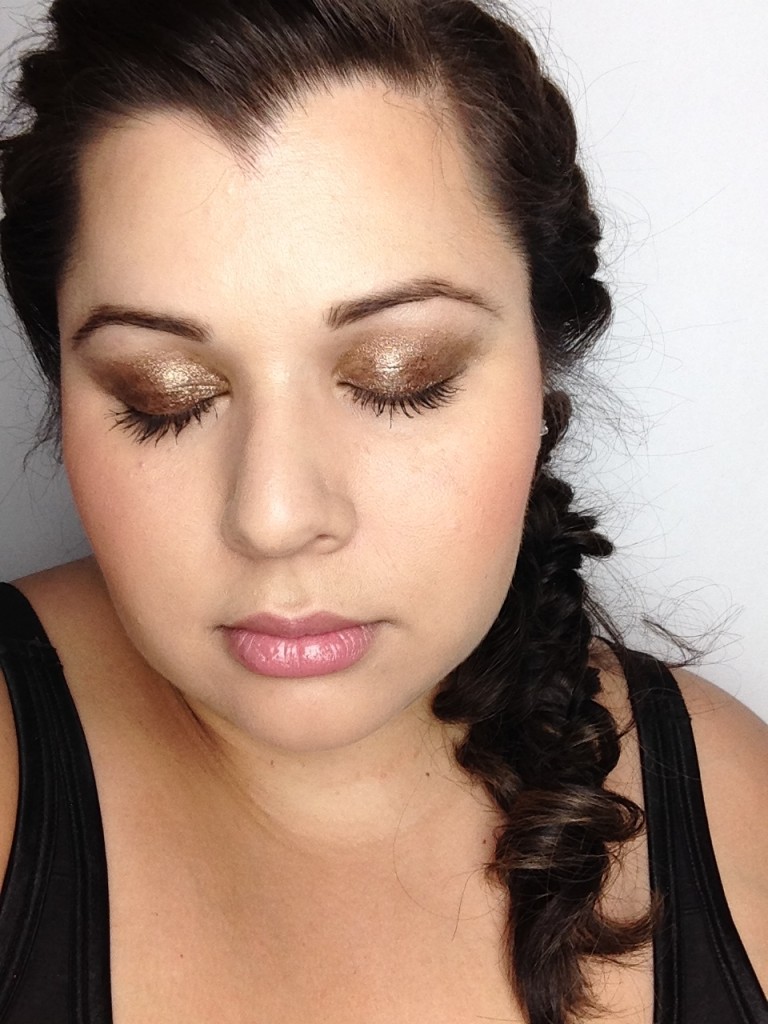 This eye look is all Vintage Black Gold on the lid, and under the eye. I used my fingertips to apply it to my lid, and a very thin brush to line under my eyes.
The $32 price tag is a little steep. I really can't remember ever paying that much for a single shadow before, actually. But, this color and this finish together is kind of my dream. Jason was with me when I found it at Sephora, and he didn't even protest a little bit about the price because, as soon as I touched the shadow, I started SHAKING WITH EXCITEMENT. Clearly, we were meant to be, me and Stila Magnificent Metals Foil Finish Eye Shadow in Vintage Black Gold. Our love is powerful.
A little bit of this shadow goes a long way, and I really like getting the primer and the little tray included, so the price wasn't that painful. I think it's worth it for how easy this product makes it to get this high-metallic foil look.