Hey! It's the beginning of September! You know what that means?! Time to review my August Birchbox!
It also means my birthday is exactly one month away. Barf. 32, I see you. That's ok. Beyonce just turned 32. If I'm ever doing anything the same as Beyonce, it has to be right.
August's Birchbox theme was "Finishing School." Which is like, OK, whatever. I ain't about balancing books on my head, and I don't buy into your patriarchal construct that I have to keep my knees together when I'm sitting down. SLOUCH ON, SISTERS.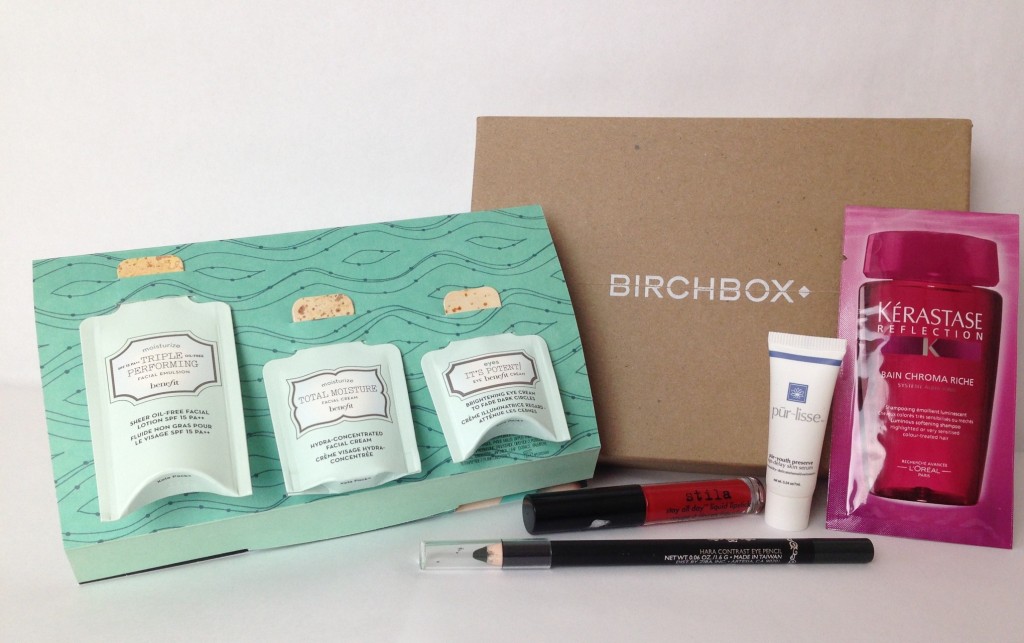 Kerastase Bain Chroma Riche Cleanse
What they said: Shampoo that uses vitamin E and powerful UV filters to restore moisture and preserve color.
What I say: I broke my no-poo regimen to use this, and it was worth it! It made my hair feel incredibly soft and, dare I say, luxurious. But, I'm happy with my co-wash system, so I won't be buying this. It was really nice though, I'm happy to have finally been able to try this brand. I do wish they'd sent me a shampoo and a conditioner instead of two shampoo samples.
pūr~lisse pūr~youth preserve age delay skin serum
What they said: Powered by peptide complex Lotus Lupine 5, this clinically proven anti-aging serum firms and smoothes.
What I say: I don't know what the hell Lotus Lupine 5 is, but this serum is really really nice. It feels velvety between your fingers, almost powdery. It glides onto your skin and feels wonderful. I don't know if it really works for anti-aging the way it says since this isn't really enough to be able to tell for sure, but I'm very interested in a full size product.
stila stay all day liquid lipstick in beso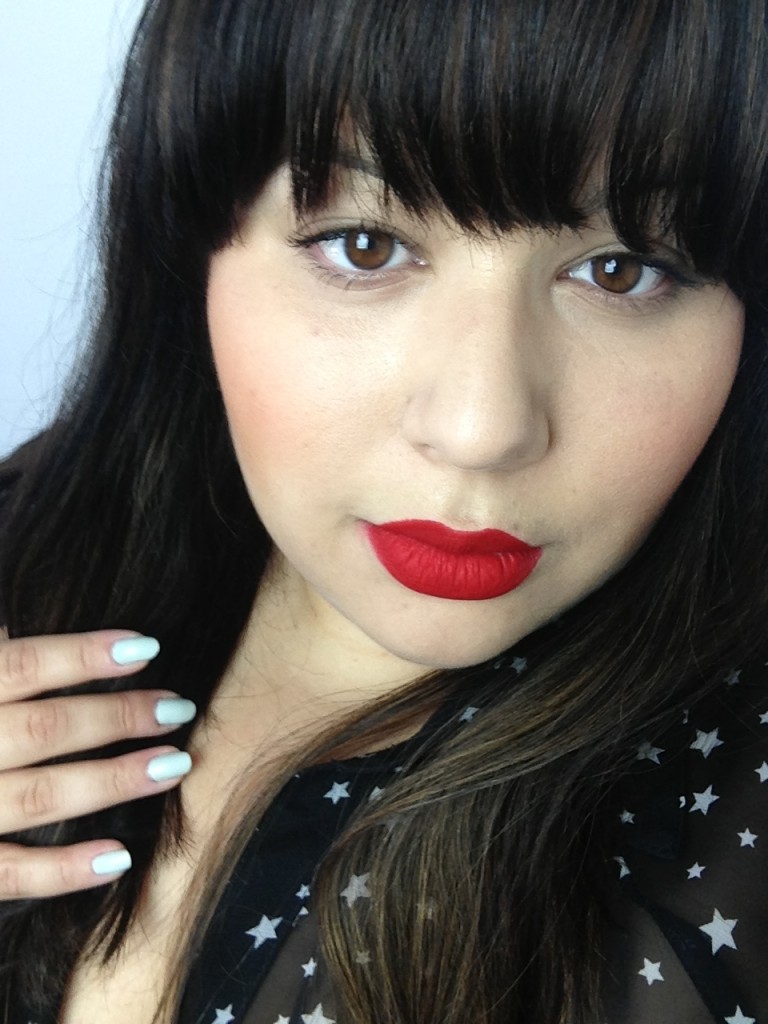 What they said: Long lasting liquid lipstick in a wearable red that glides on like a gloss, but stays put like a stain.
What I say: I am cuckoo bananas for this lipstick (stain?). The little applicator is soft and spongy, it feels great to use and it makes controlling the slippery color a little easier. The red color is gorgeous, and the wear is phenomenal. I honestly don't know exactly how long this will say put on your mouth since every time I tried to swatch it, I ended up having to wipe it off because it got late or whatever. Birchbox says to take your time during application because once it's on, it's not budging. That's good advice here. I did all kinds of stuff with my mouth wearing this product, and it only wore off a little bit in the center. This was another product that has made Birchbox worth it for me. I probably would have just walked past these at Sephora and never given them another look, but now I want them in all different colors! Love it. A+
Sumita Color Contrast Eyeliner in Black
What they said: This extra bold liner combines rich pigment with long lasting wear – no smudges or smears.
What I say: I wish this was true, but the liner disappeared off one of my eyes so fast, I thought maybe I forgot to put it on that one. Maybe it was just my extra oily eyelids? With a primer, this liner would probably be fine. I did like the soft consistency of the pencil though. Did you ever used to melt your eyeliners with a lighter to get them to be more of a liquid? That's like a good high school trick. This liner has a soft melty texture that's similar without the risk of a burnt eyelid. I always like to have extra black liners around, and this one was full size! So, even though I wasn't impressed, that's good? It's like the joke at the beginning of "Annie Hall":
"There's an old joke – um… two elderly women are at a Catskill mountain resort, and one of 'em says, "Boy, the food at this place is really terrible." The other one says, "Yeah, I know; and such small portions." Well, that's essentially how I feel about life – full of loneliness, and misery, and suffering, and unhappiness, and it's all over much too quickly."
Like that. But with eyeliner.
Benefit Cosmetics Triple Performing Facial Emulsion + Total Moisture Face Cream + It's Potent Eye Cream
What they said: A three step system for scoring an ultra radiant, youthful, and deeply hydrated complexion.
What I say: I already bought this system when it first came out a couple years ago. I took it all back. I really hated it! The perfume smell was way too much, and I didn't like the way it made my skin feel. I didn't even open these samples because I already know the score.


Overall, August's Birchox was a hit. I was into everything but the Benefit stuff. I am REALLY not mad at that stila lippie. Totally worth the $10 this month.