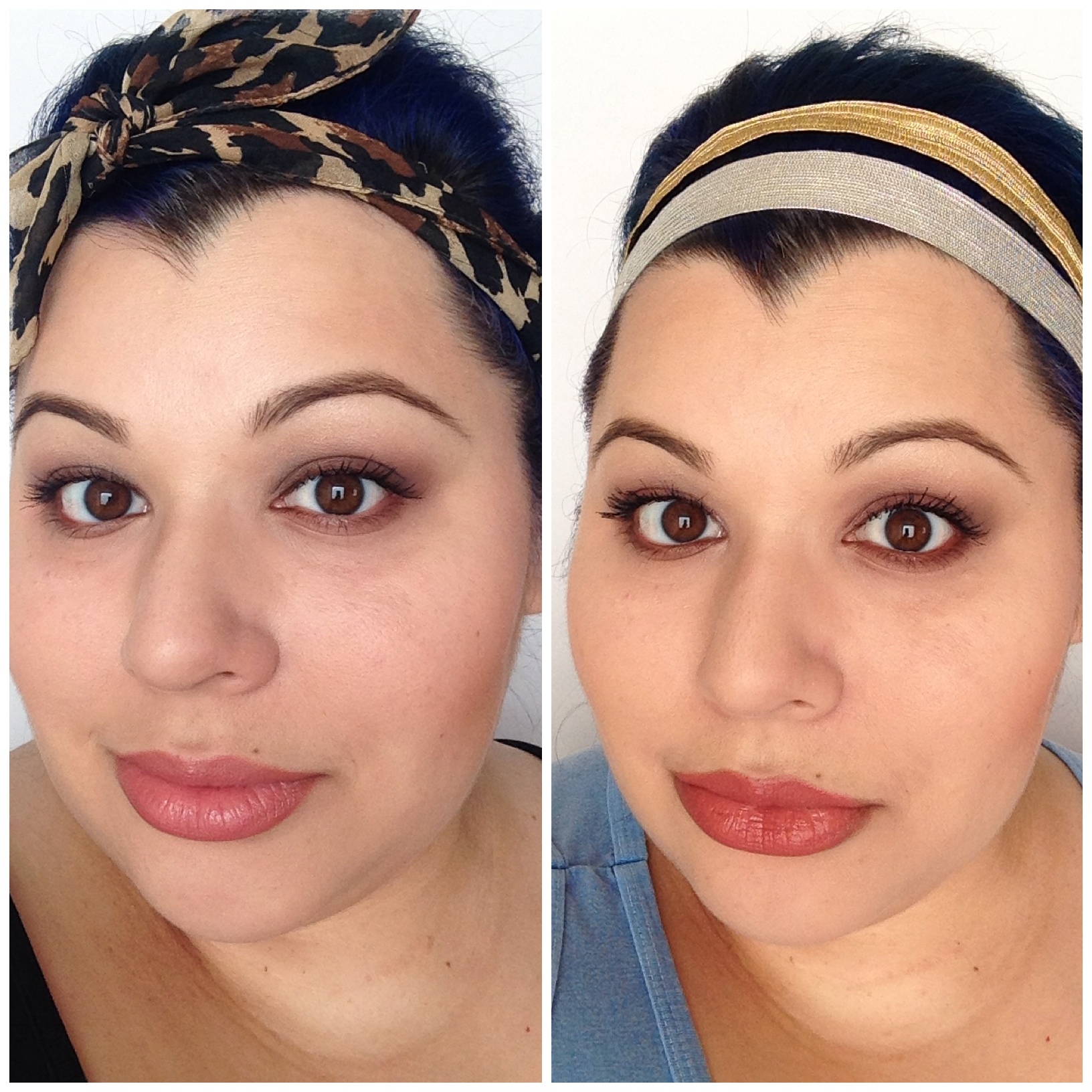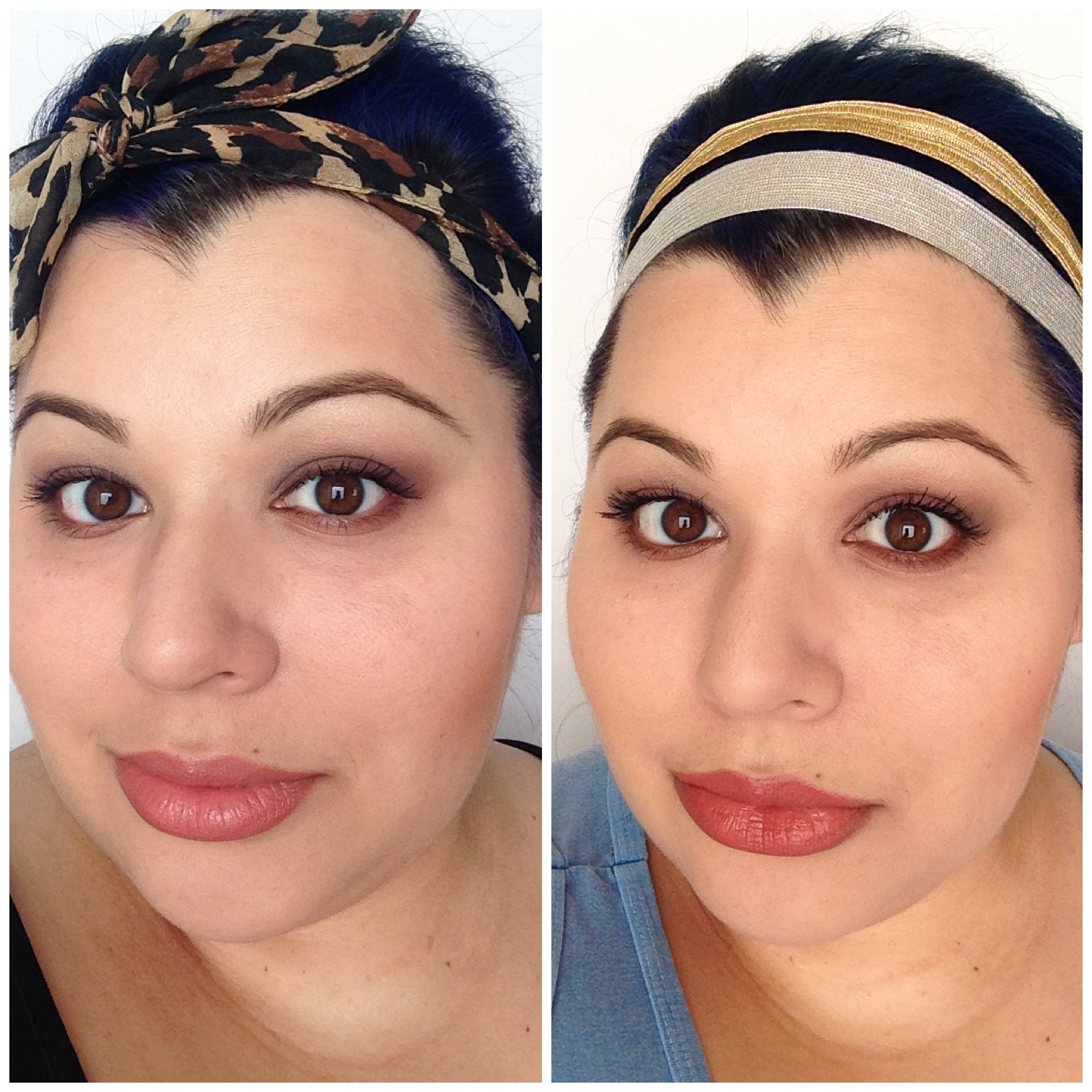 I've been working on this post for days! I've just been really distracted with, like, the Olympics, and learning to play ping pong, and I've had on pants and a bra SO MUCH this week, which is really, very unusual. Being seen in public a lot = less time sitting in front of my laptop. Also, I think I was telling myself this post might suck and second guessing myself tons, so I was making everything more difficult. That's just maybe laziness disguised as self esteem problems, though. I don't know! I guess you guys will be the judge. If it sucks, I was right, and if it doesn't suck, I'm maybe lazy, or I maybe have self esteem problems, or, maybe both. Let's find out!
Last week, I finally got around to grabbing a few of those Maybelline Color Tattoo cream shadows, and now I am OBSESSED. I hate that I've been not buying them all this time! They're so easy to work with, and the color is long lasting. I've used them almost every day since I got them, and I have fully planned to buy several more.
Today, I want to show you two looks I've done, using the same colors. Since the colors and placement are the same, the looks are similar, but they're both so pretty and wearable, I had to show you guys both.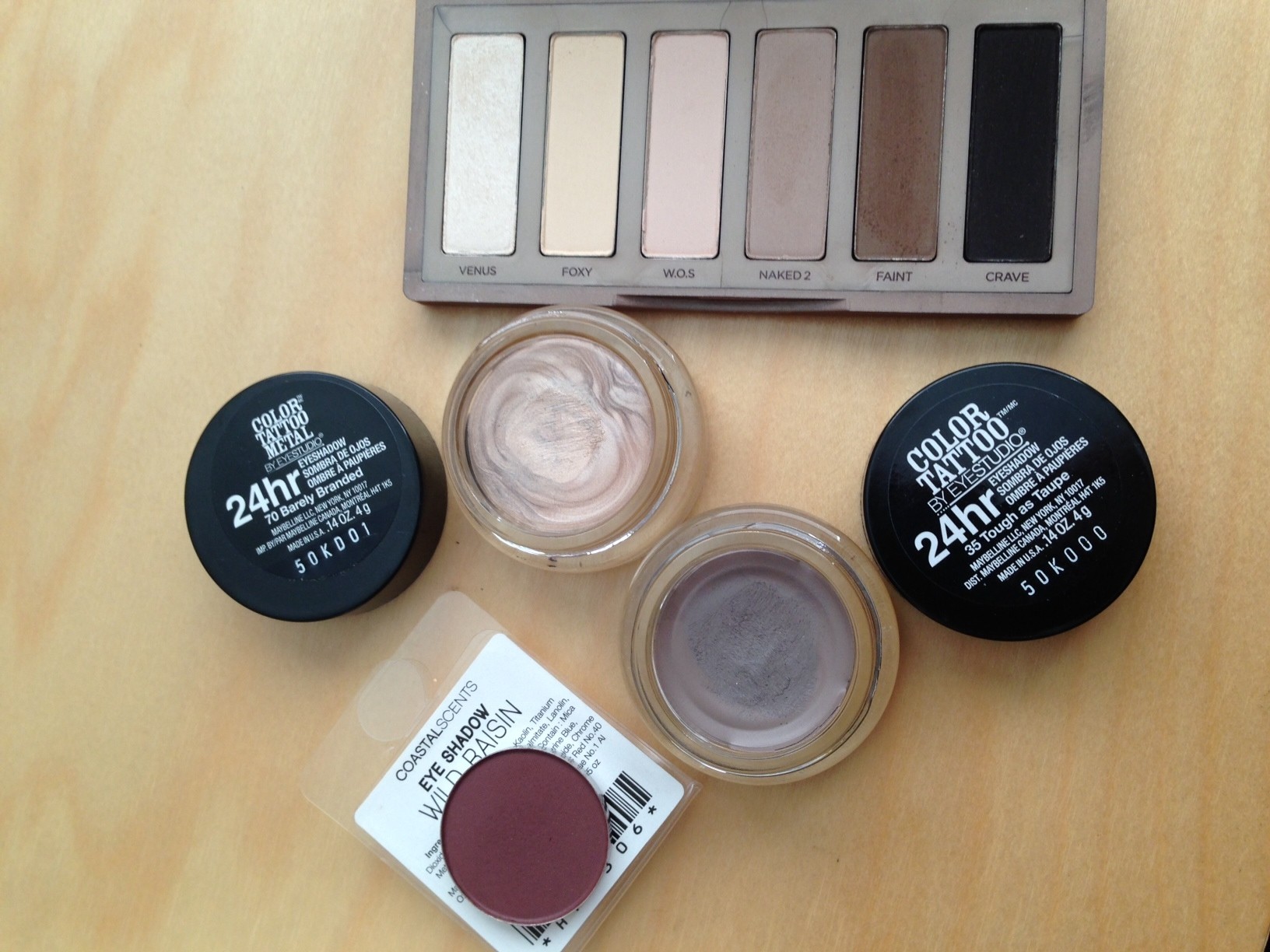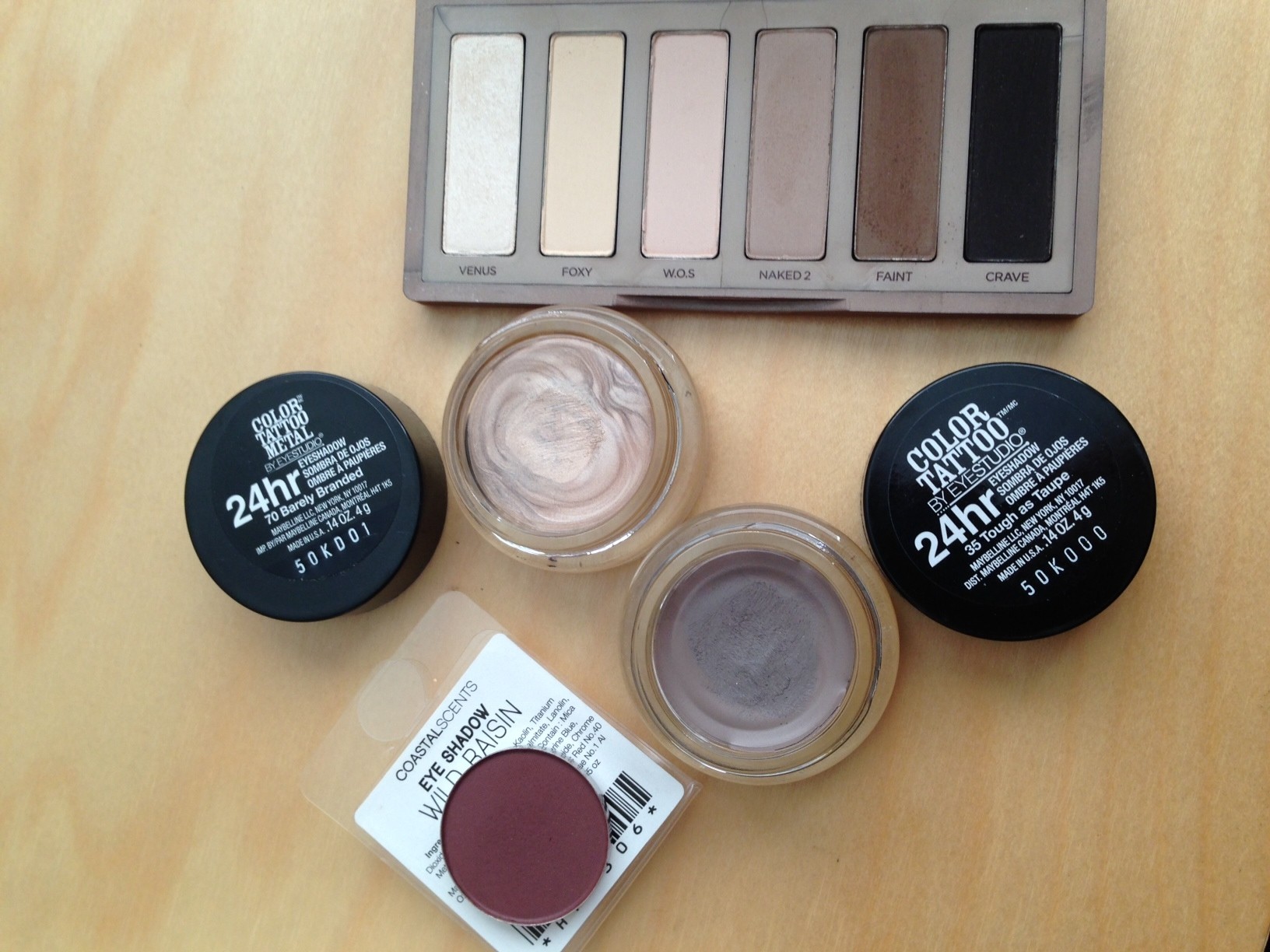 These are the colors I used for these looks. We've got W.O.S. from Urban Decay's Naked Basics palette, Maybelline Color Tattoo cream shadows in Barely Branded and Tough as Taupe, and a Coastal Scents shadow in Wild Raisin.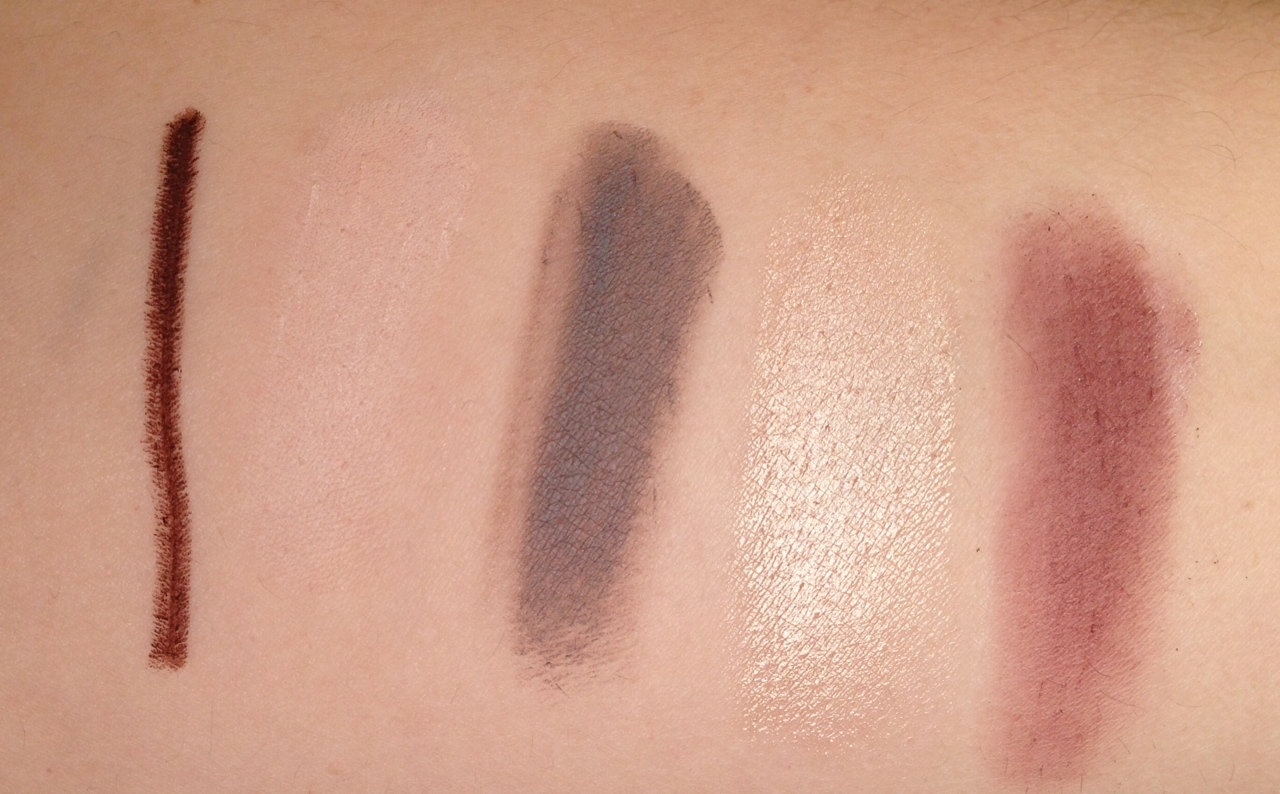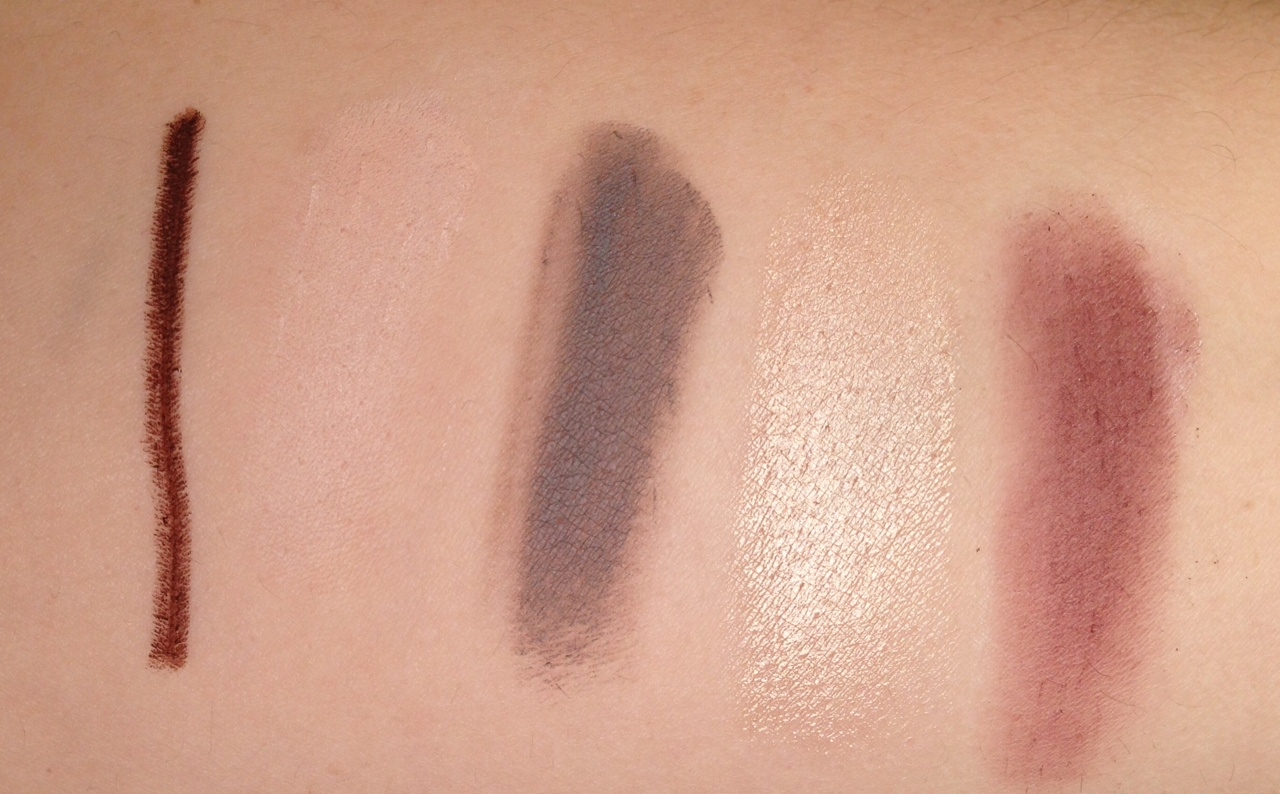 L-R: Costa Riche liner, W.O.S, Tough as Taupe, Barely Branded, Wild Raisin
Before I begin, I always use my Urban Decay Primer Potion. Then, on the first look only, I used W.O.S. on the entire lid; just to even out the skin, and to give the cream shadow something else behind it. Now for the fun part!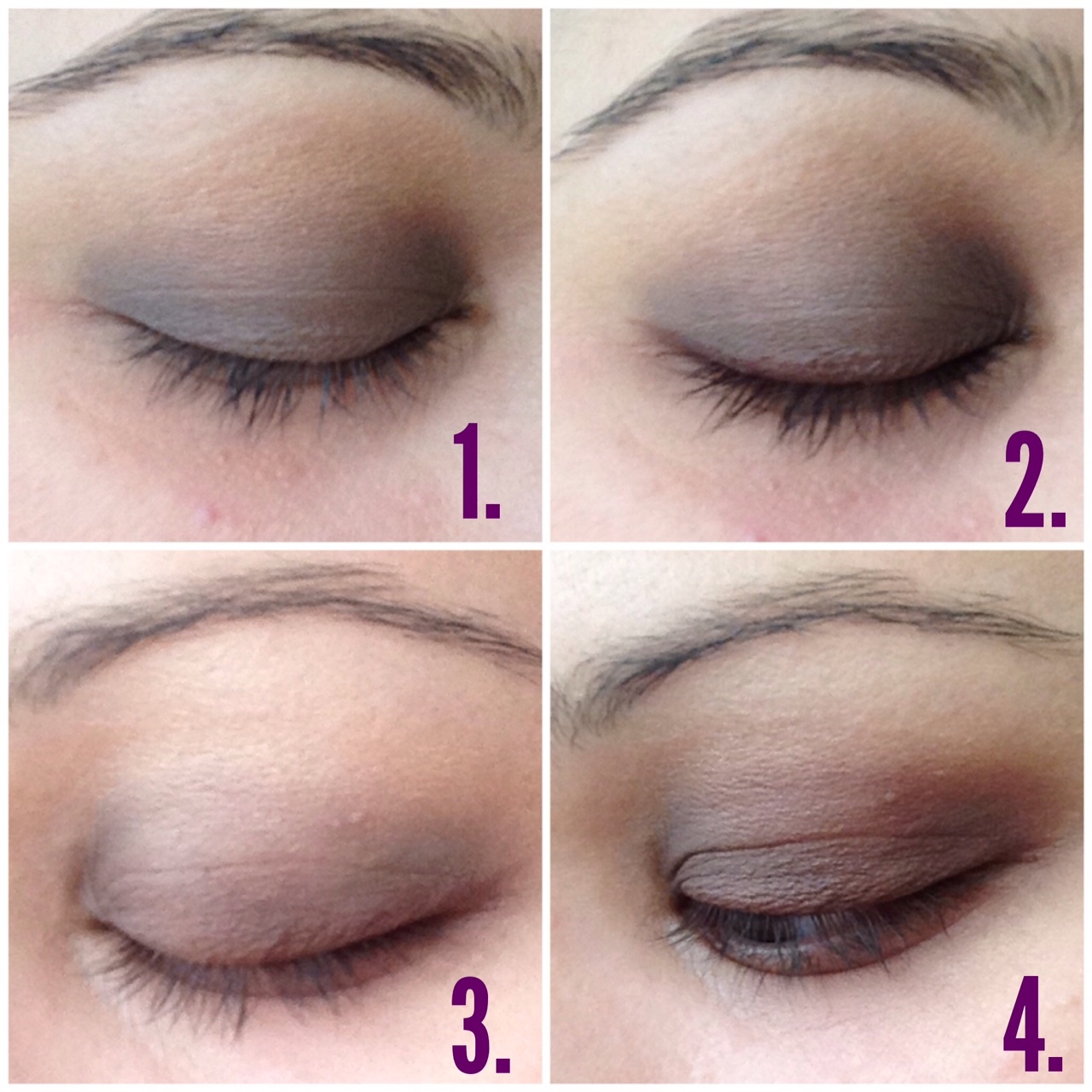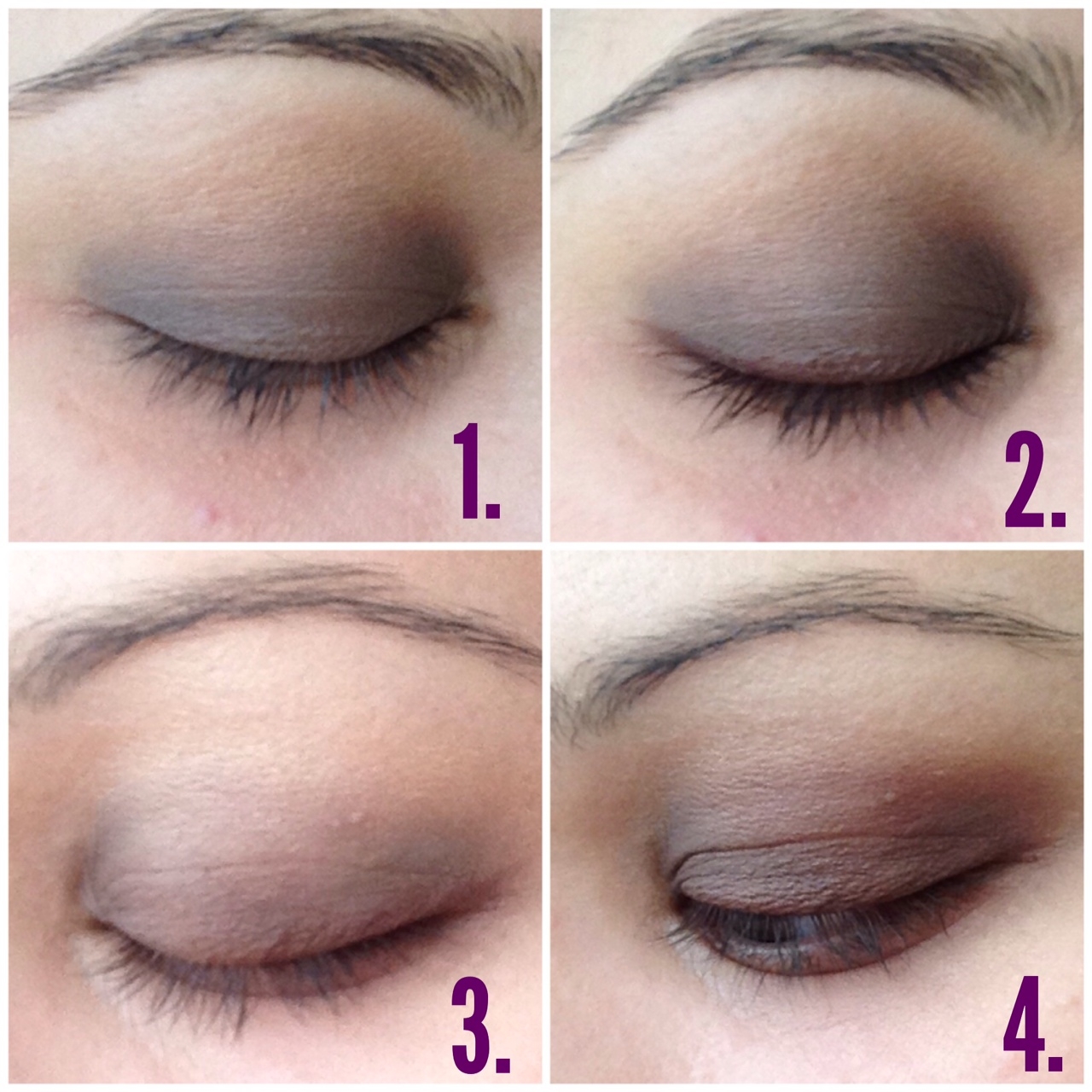 Using a flatter brush, I applied Tough as Taupe over the lid, just to the crease.
Line the upper lash line and water line with a dark brown or grey liner; I used MAC's Costa Riche. Smudge the line.
Using the pads of your fingers, gently pat Barely Branded around the edges of Tough as Taupe, blending upwards and onto the brow bone.
Apply Wild Raisin to the crease and the outer corner of the eye, then BLEND THE HELL OUT OF IT.
And that's it! If you want, you can lightly line your bottom lash line with the liner or the remaining product on the flat brush from the first step. Add some mascara, and you're done!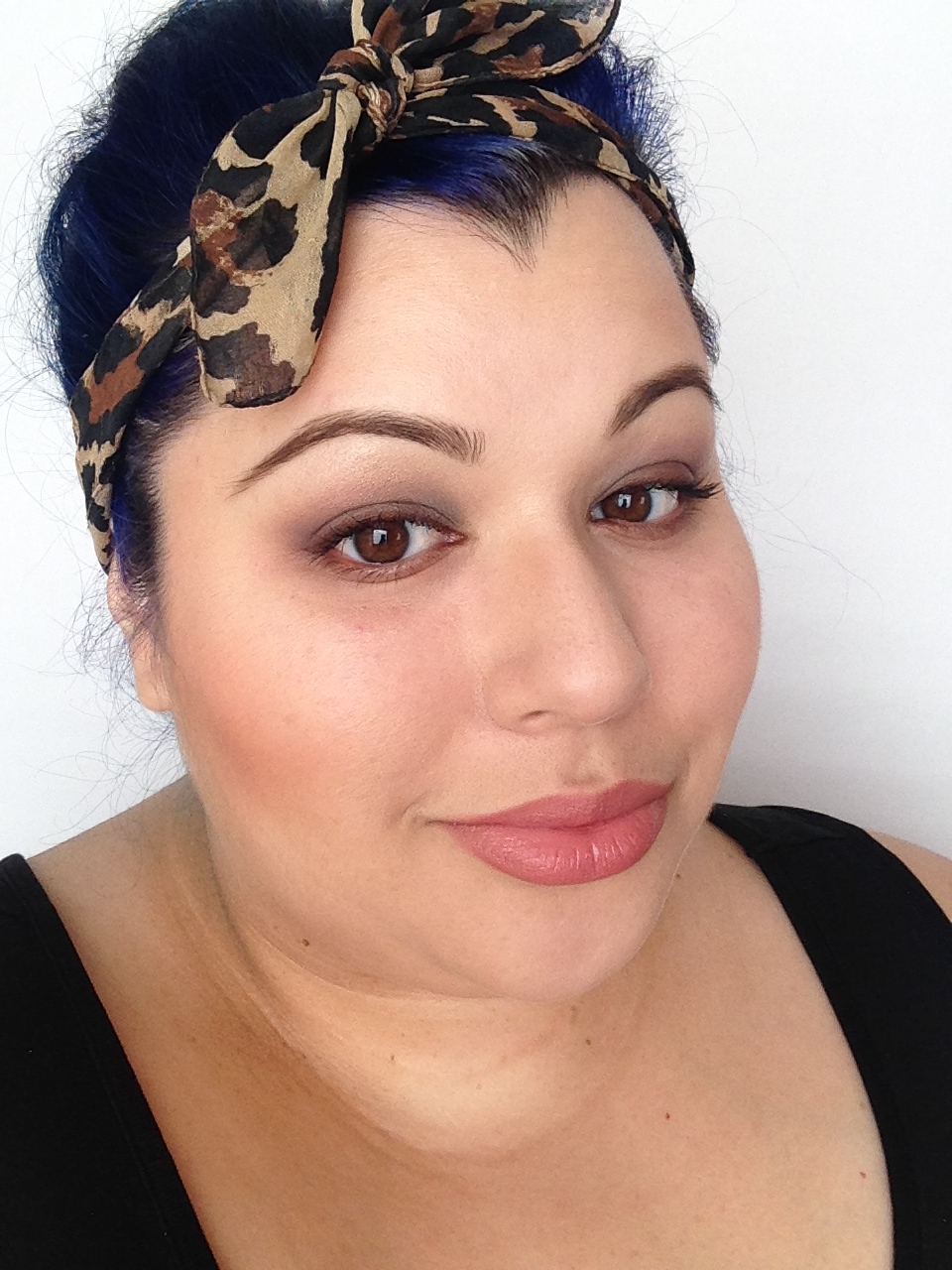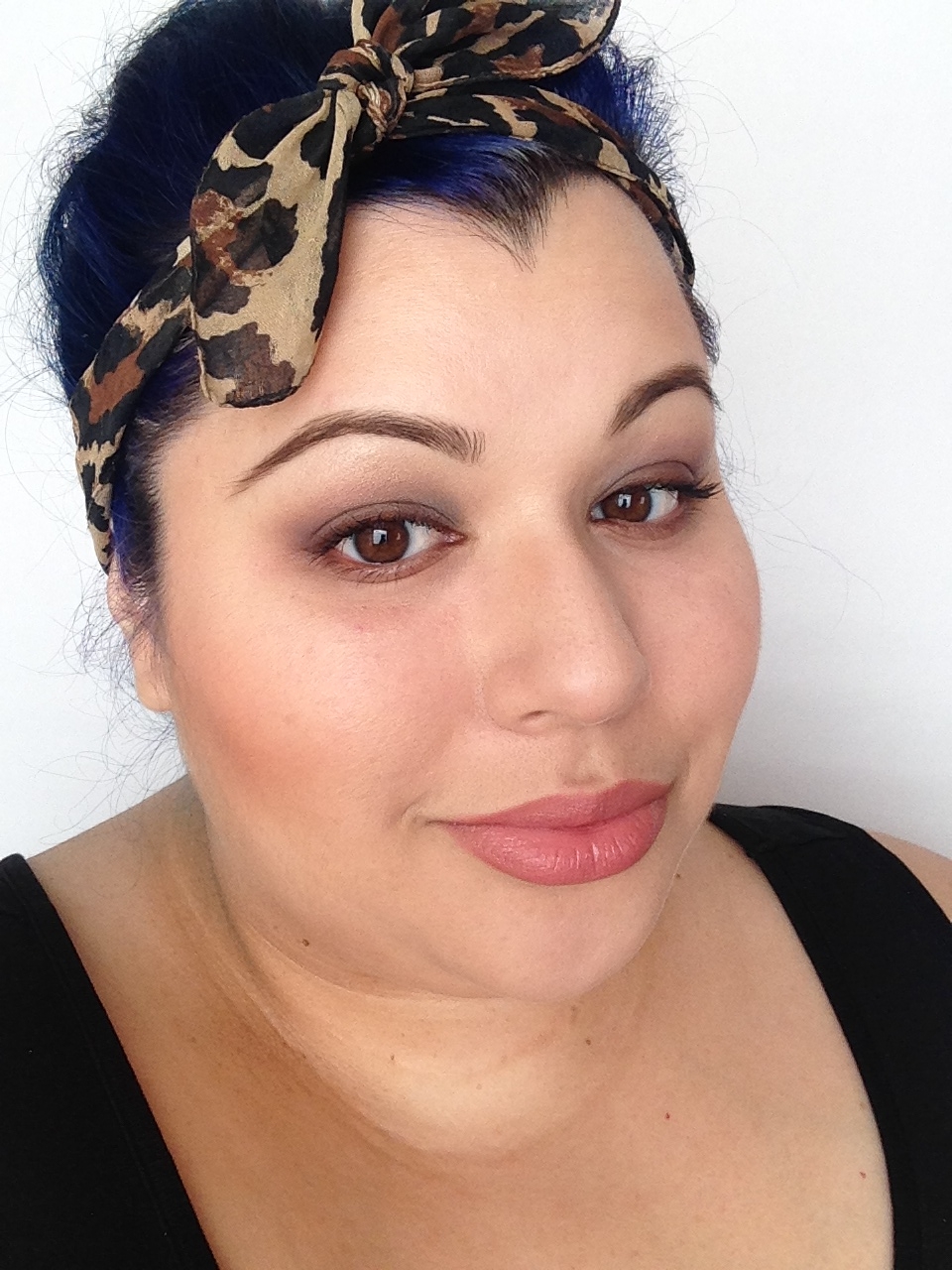 Lips: UD's Naked
Look Two is exactly the same as Look One, except you switch Wild Raisin and Tough as Taupe. So, Wild Raisin will cover your lid, and Tough as Taupe will get blended into the crease. It looks like this: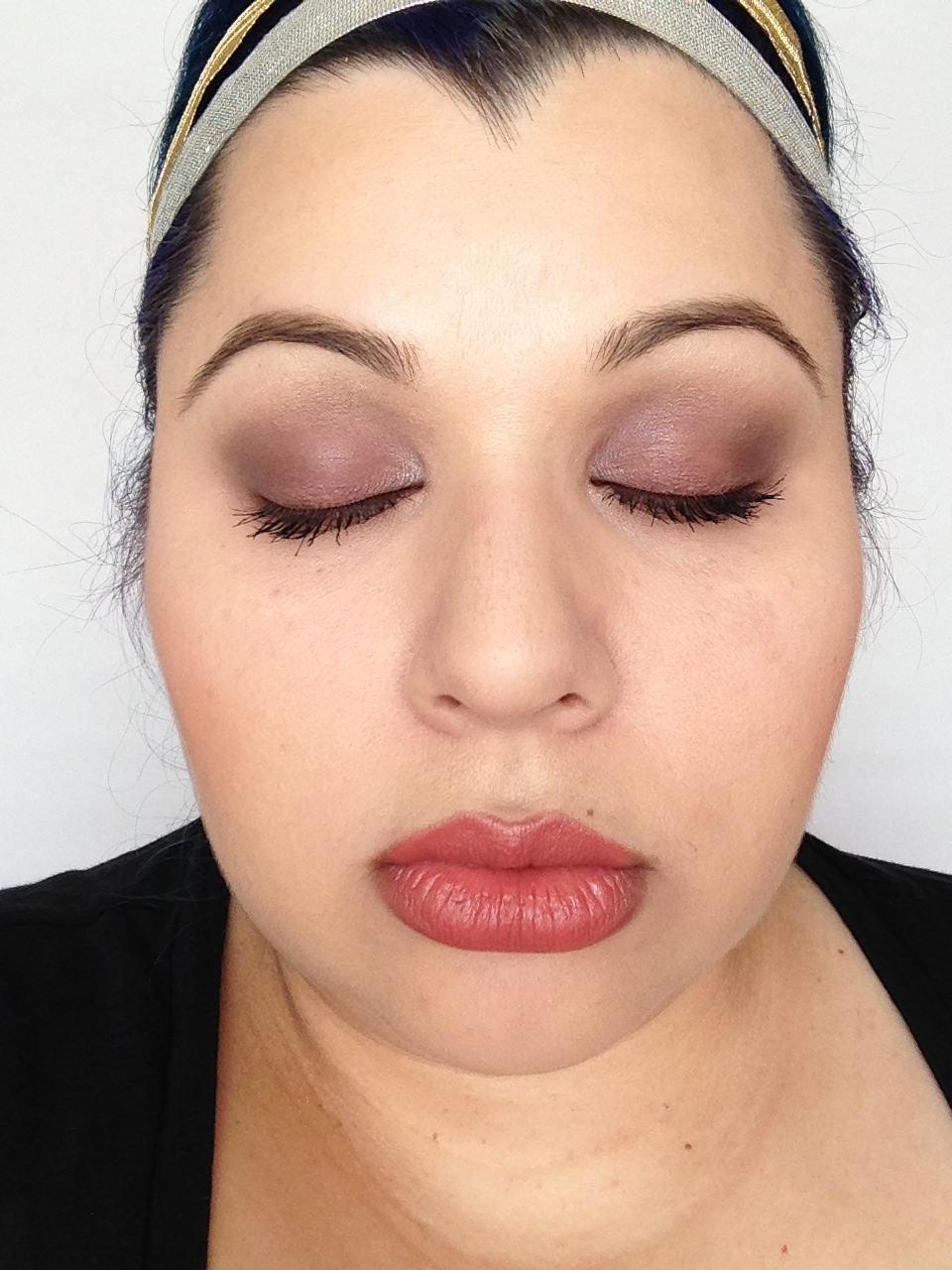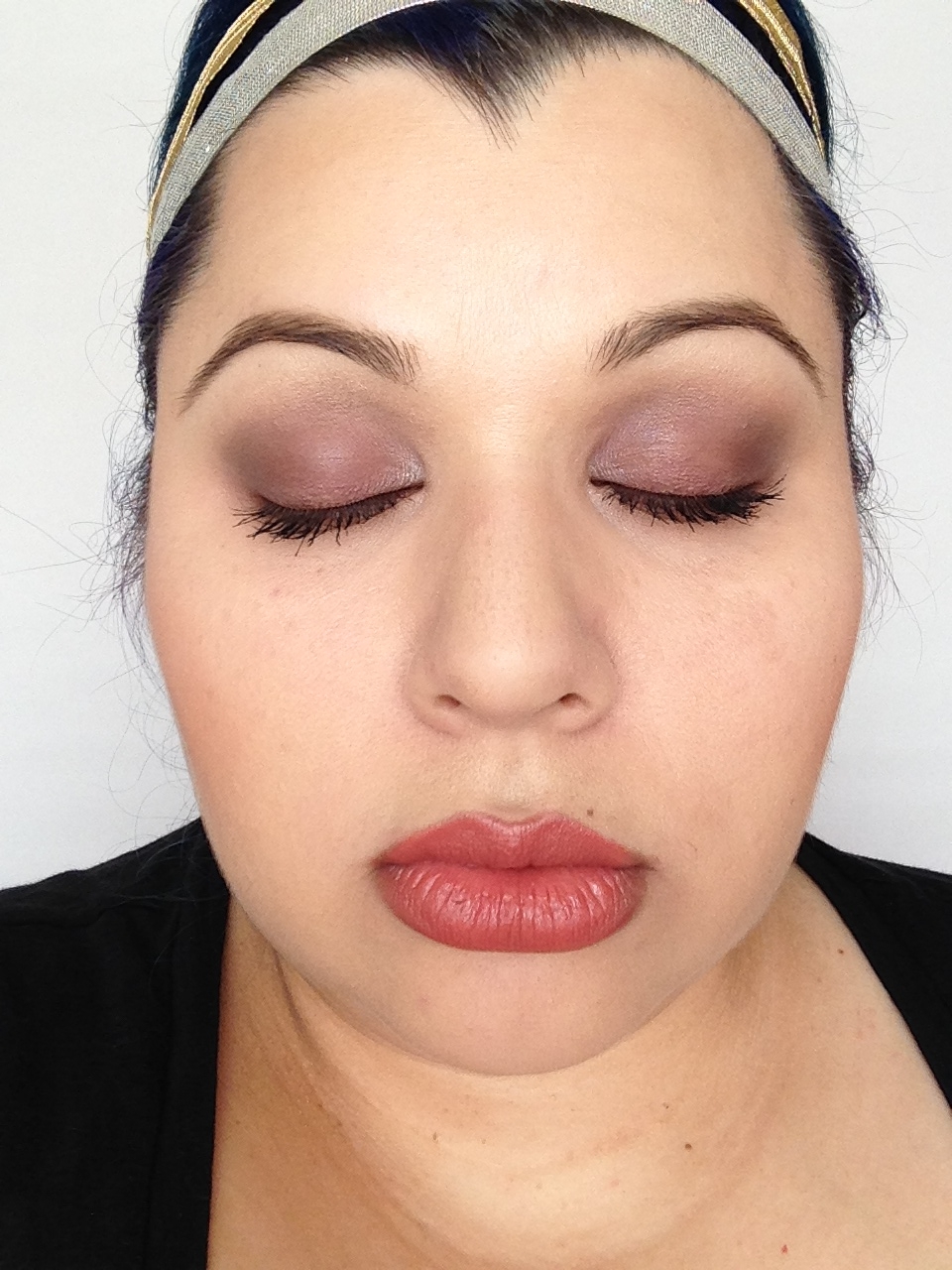 Lips: UD's Protest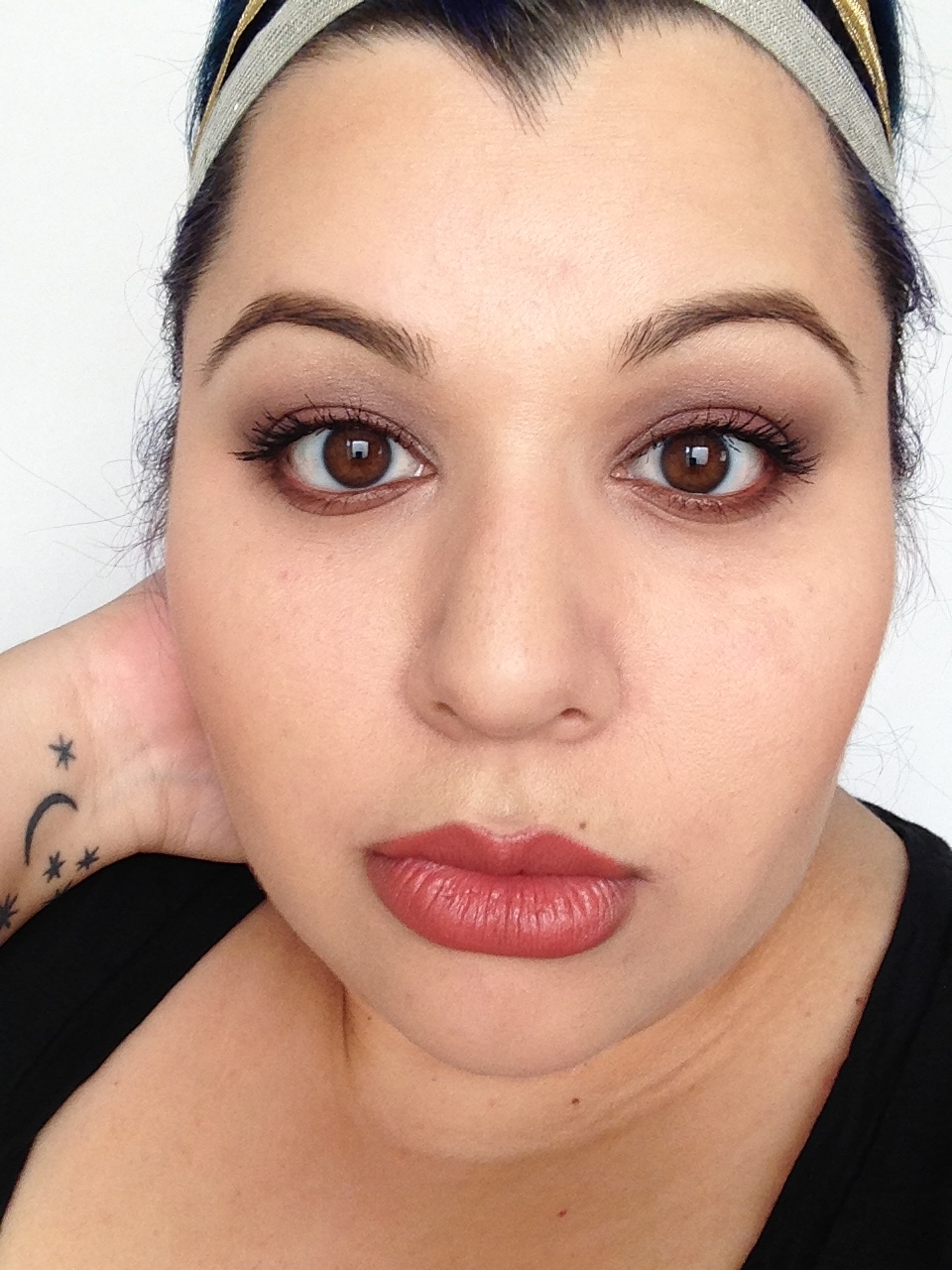 I've worn my makeup one of these two ways almost every day since last Friday. I just love how easy and flattering it is! And how awesome is it that these shadows are super cheap? I guess the Naked palette isn't super cheap, but that color is also sort of unnecessary to the look, so who cares?! I've been doing this blog for almost a year, and the one thing I've learned is that my makeup snobbery has been keeping me from a lot of good makeup. Maybelline, in particular, has become a new favorite of mine. I never ever thought I'd be searching everywhere for a particular drugstore product like I do with high end brands, but here I am. It's cool though, you know. Cheap products means more products, and Maybelline is always on sale, AND you can use your Ulta coupons on their stuff. I'm rolling in affordable cream shadows over here!
What do you guys think? Do you have any questions?
Buy Maybelline Color Tattoo shadows basically everywhere.
Buy Wild Raisin from Coastal Scents HERE.