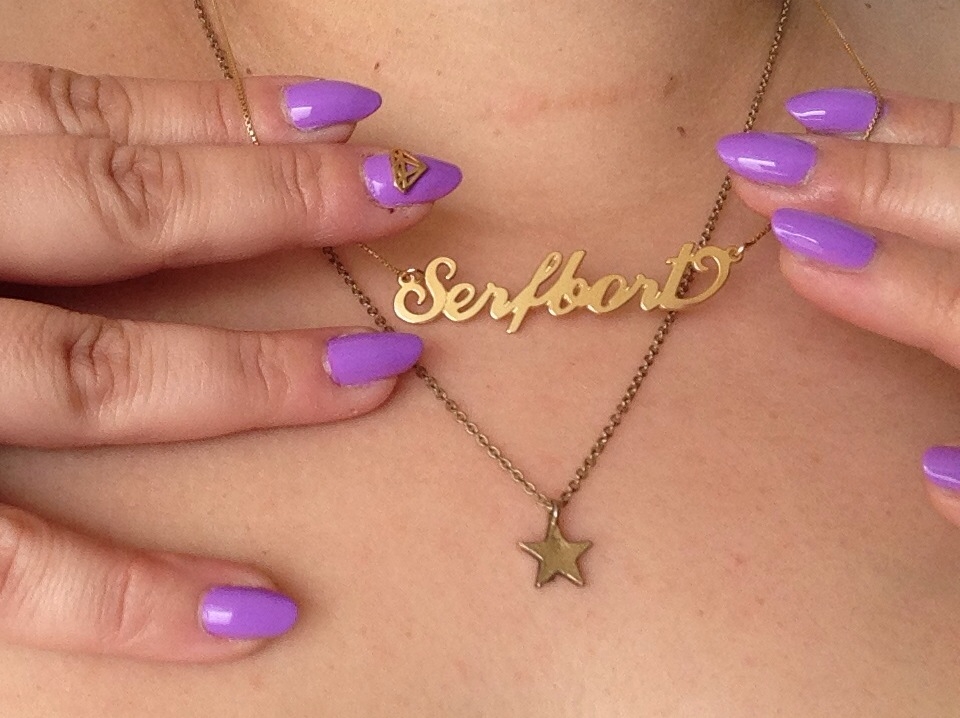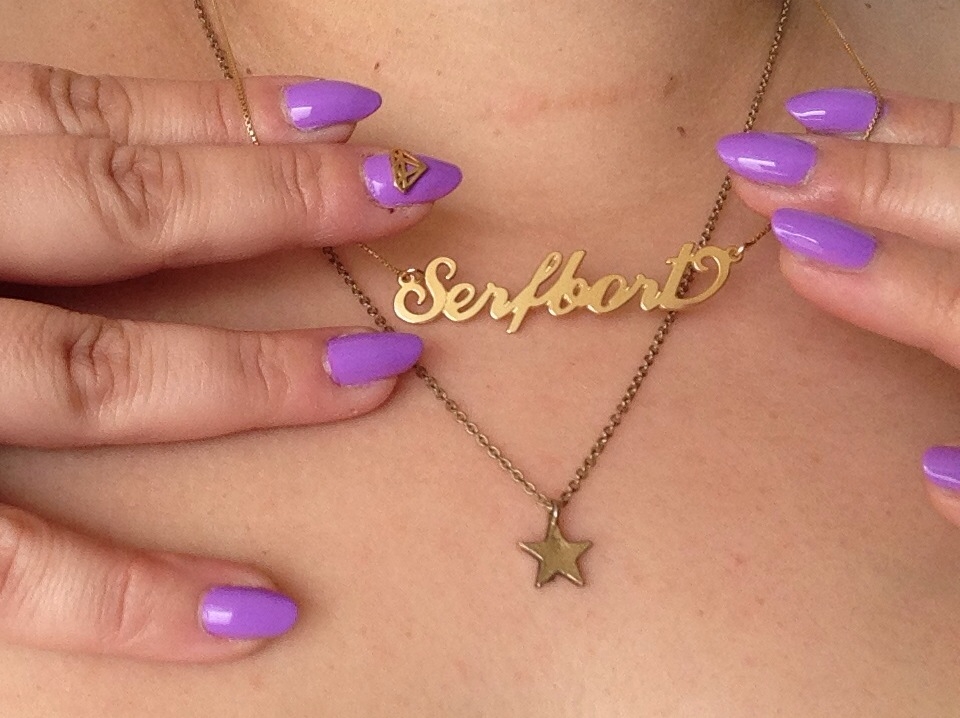 SERFBORT.
When I stay up too late, I get brilliant. When I get brilliant, I envision and order Beyonce themed necklaces from one of those custom name necklace websites. Less than two weeks later, BAM, my dream has come to fruition.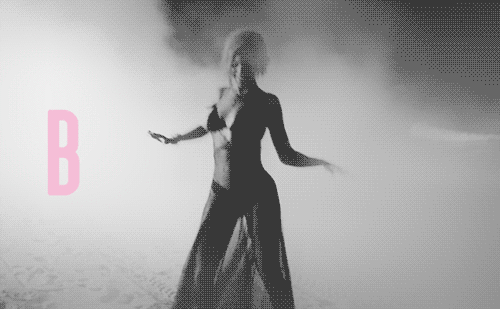 I have some badazz Beyonce themed nail decals on the way, but until I get them, my "Diamond" charm from Hex Nail Jewelry makes for a good Bey referencing manicure (THIS DIAMOND. MY DIAMOND. THIS ROCK. MY ROC.).
I WOKE UP LIKE THIS.
GAH! Once I get going on that, it's pretty hard to stop.
I'm wearing Floss Gloss' new color, for Spring 2014, "Lean," and it's just as gorgeous as I was hoping. This whole set up I have going on today is a BOSS one. You know when you got some good shit, and you feel all proud of yourself? That's me right now. Also, in the sprit of "Drunk in Love" I totally have a hickey in that photo up thurr. I cropped it out. YOU'RE WELCOME.
Buy the "Diamond" charm from Hex Nail Jewelry HERE.