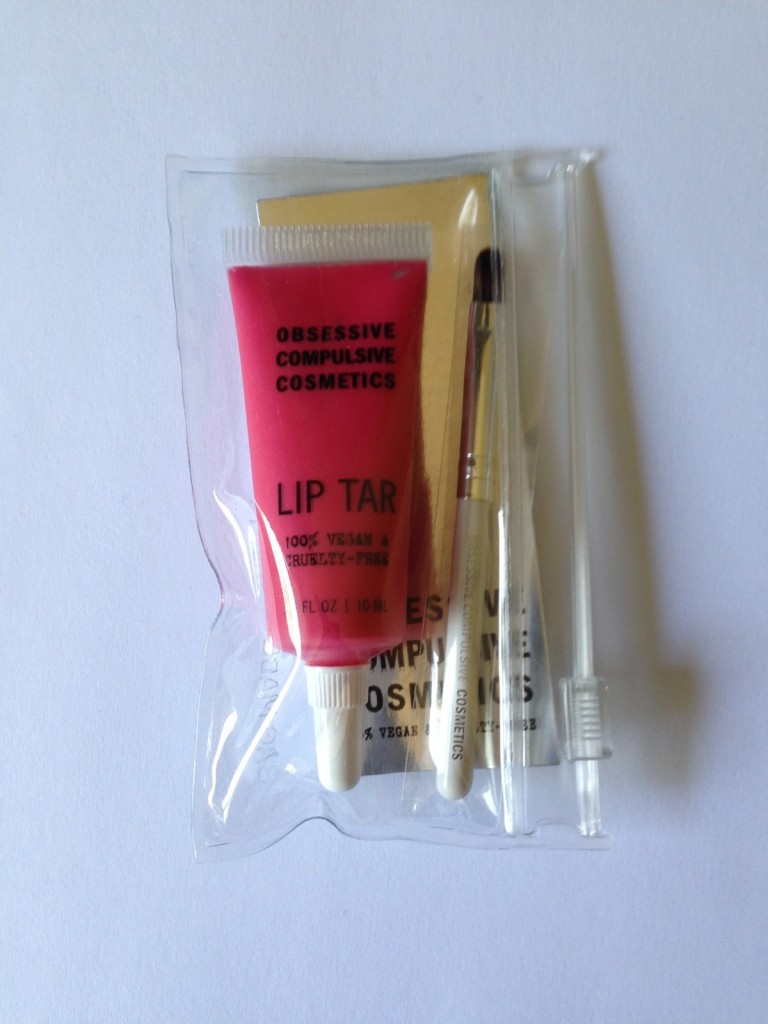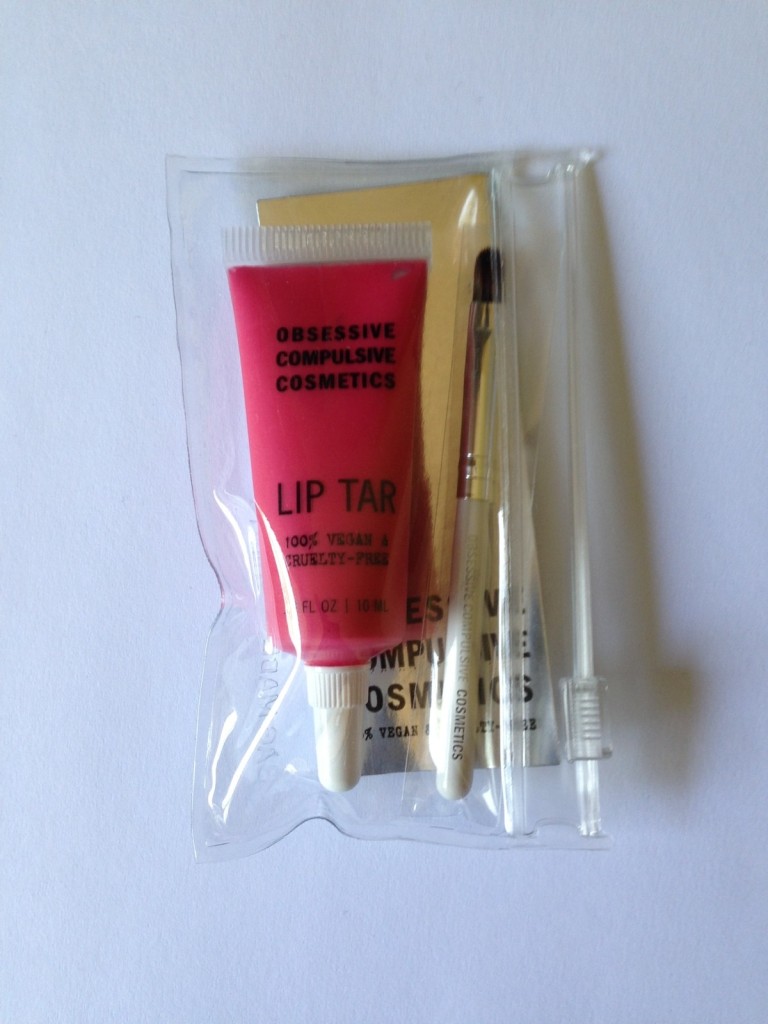 OCC Lip Tar in Queen, $18
These OCC Lip Tars are some serious shit.
I wasn't sure what to expect when I bought this color. In the store, it looked peachier, but at home, it was much pinker. Queen is described as a "bright coral pink," and that's pretty accurate. It's bright pink, but it doesn't have enough purple in it to be fuchsia. My BFF and I tried it together when I opened it for the first time, at home, and it was so cool and fun there were actual squeals of delight (she gives it her Sam's Seal of Approval, btw).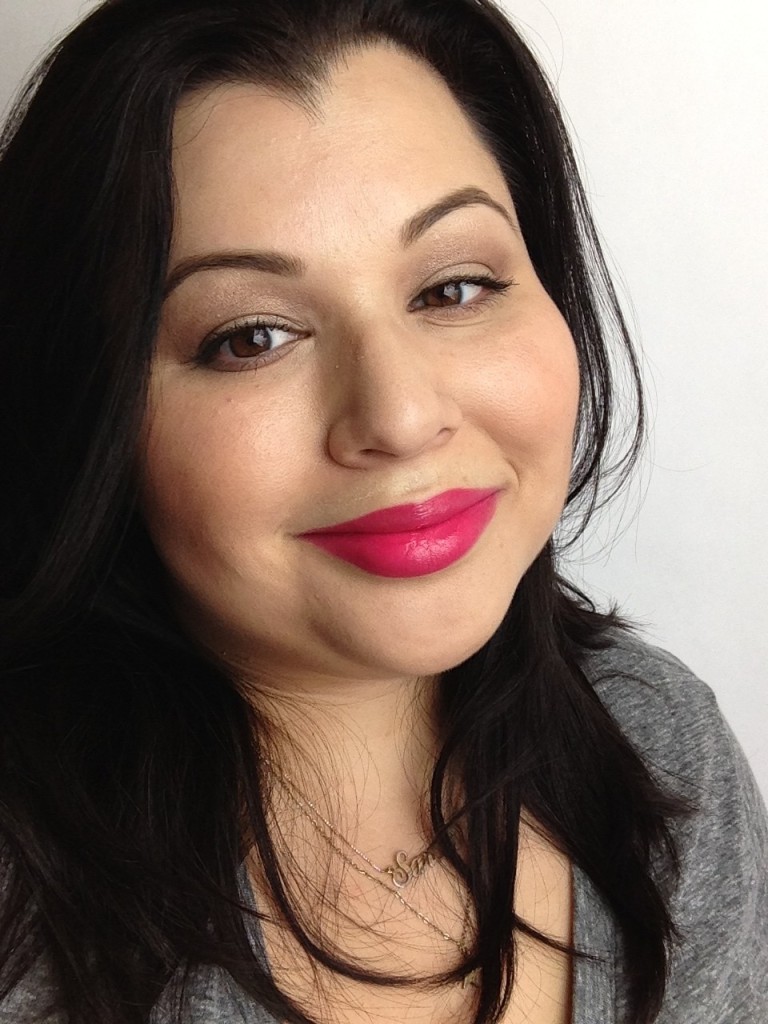 Even though I was expecting a different color, I was happy with how it came out. It's a really great Spring/Summer color.
The staying power makes it great for summer too.
I tested how it held up to heat and heavy sweating while I was trying on clothes at the mall just now. Does everyone else totally sweathog it in the dressing rooms like I do? I don't know if it's the lights or the pressure or what, but the second I start pulling my clothes off, I become a thousand degrees. So then I'm trying to pull pants legs over my shoes, and my hair is sticking to my forehead, and OH MY GOD IS THAT WHAT I LOOK LIKE FROM BEHIND, all while Chris Farley level sweat is springing out of my upper lip. Usually, I end up wiping my lipstick off so it doesn't smear, but that wasn't a concern today. The Lips Tars don't go anywhere.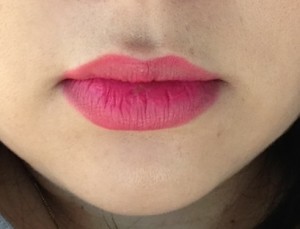 This is after about 5 hours of wear. Eating, drinking, swearing, etc.
When applying Lip Tar, you put a tiny dot of color onto the enclosed lip brush, and paint from the center of your lips out. If you put your little drop of Lip Tar on your brush, and you think, "I don't know. That doesn't seem like enough," it's probably enough. Trust me, it's better to just start out with less than you think you'll need, a little bit of Lip Tar goes a really long way. Their site warns against using too much and running the risk or your lip color feathering. That's Gangie status right there.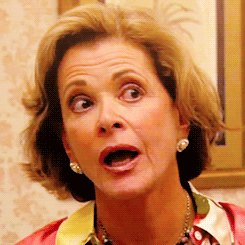 Not that Gangie would ever let her lipstick feather. But you know what I mean, feathered lip lines are for old ladies.
OCC Lip Tars apply like a gloss, but they dry down to a NOT STICKY satin lipstick type finish. You can build from a stain to full coverage very easily, and they're so heavily pigmented, that every level of application has vivid color payoff. Although they do dry, they are non-drying to your lips. Most long wear lipsticks and glosses make your mouth feel gross when they dry, but the Lip Tar left my mouth feeling like, well, like my mouth. There are 46 colors, and they're made for mixing. The possibilities are extraordinary!
I'm so in love with these Lip Tars now. I want to buy all 46 colors, scatter them all over our bed, and do it on them!