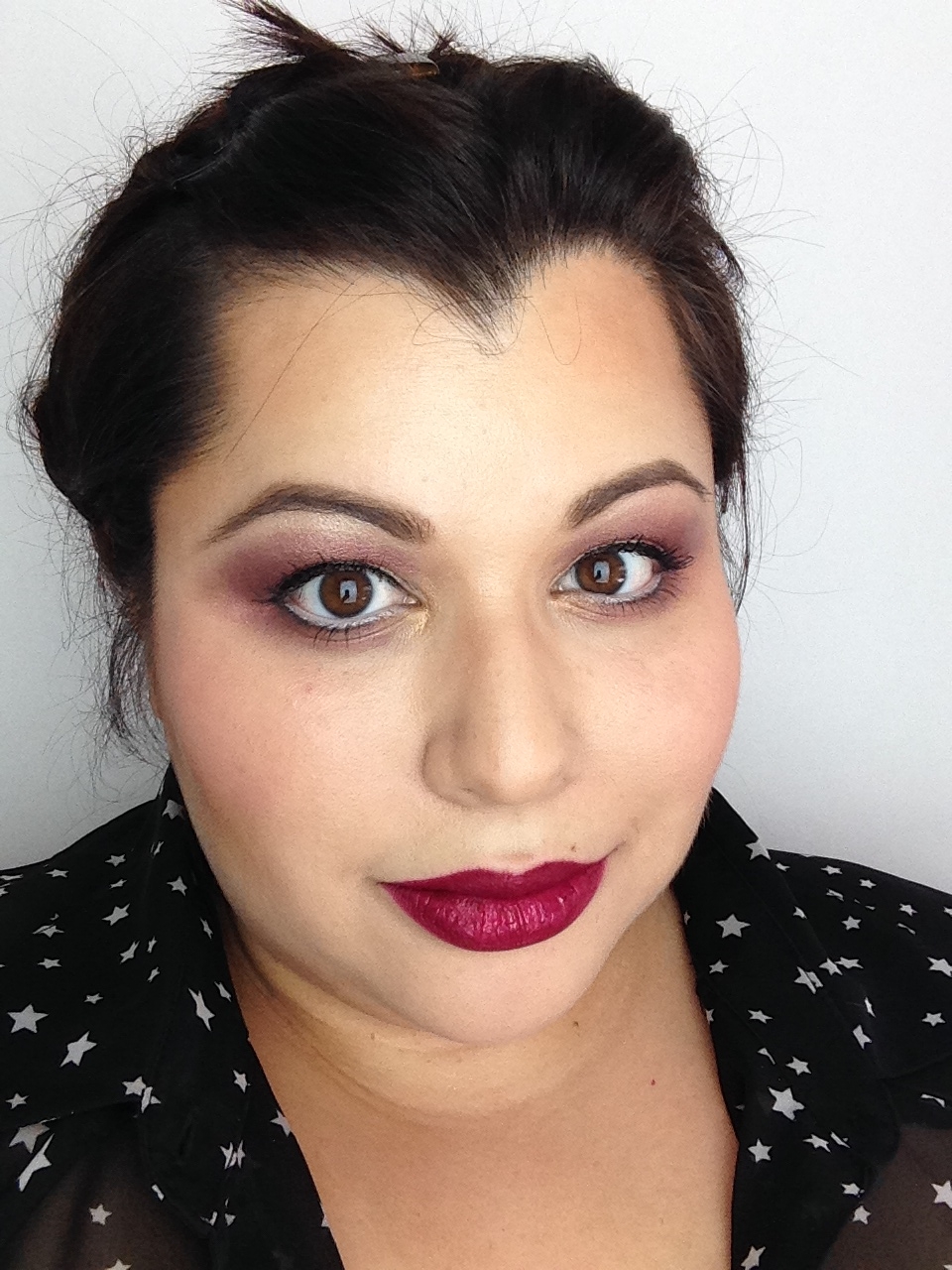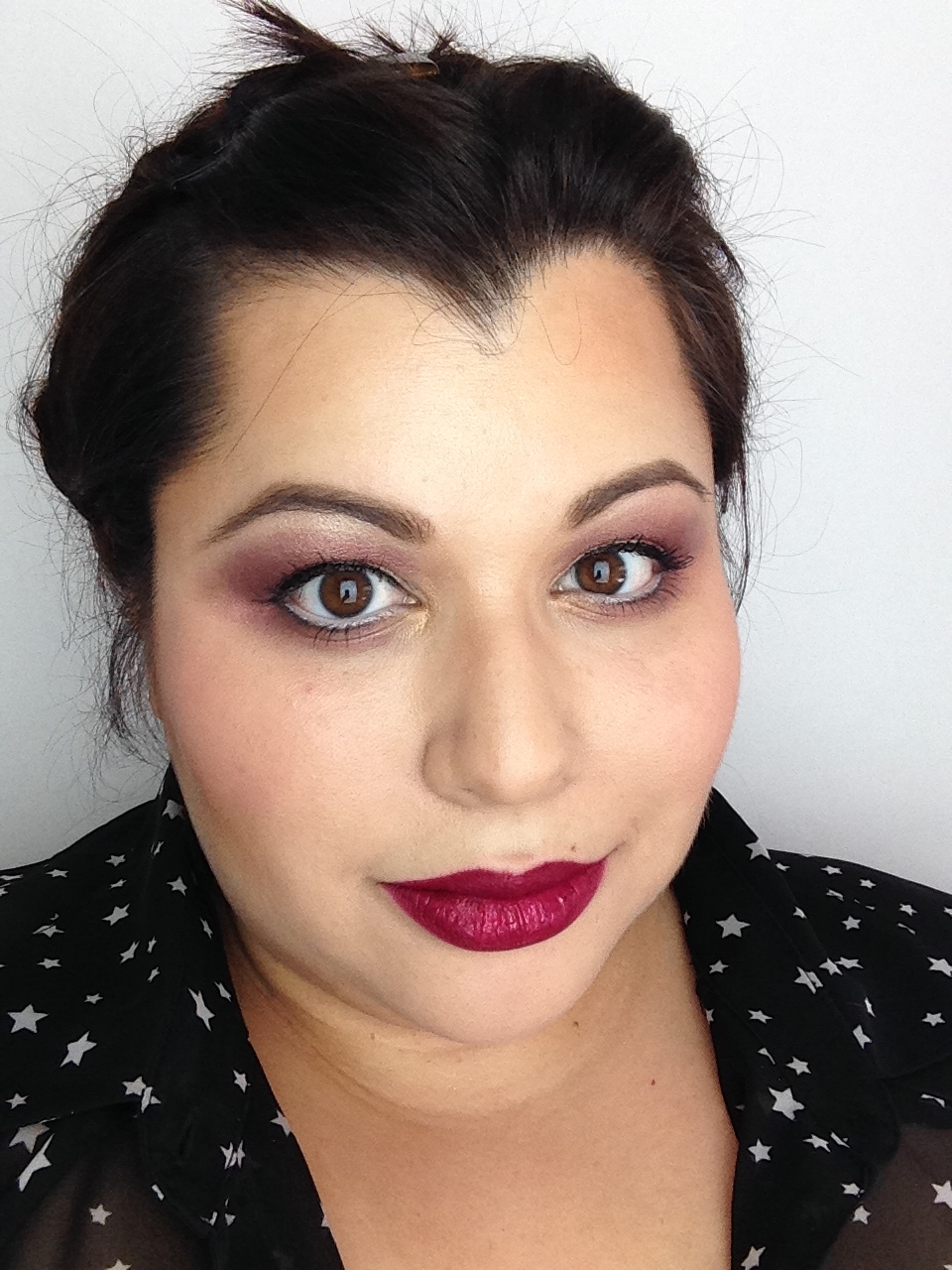 Witch-ay Woman
A commenter asked about the other makeup I'm wearing in this photo from my review of the OCC Lip Tar All-Star Mini set. I was like, duh, I should probably start including that information along with my photos. I guess I probably never thought about it because I am the worst and I like to keep all my secrets to myself. Like, if you gush about my sunglasses and ask where I got them, I'll tell you–but, inside, I really don't want to. I know. That's terrible. And it's not even the grossest thing about me. Don't worry, I get karma back on it. A couple months ago, I asked a lady at the farmers market where she got her sunglasses, and she was all, "I don't remember." And I was like, "Girl. Yeah, right." It's like Justin Timberlake says, "What goes around, goes around, goes around, comes all the way back around."
So, the makeup in this picture!
Eyes – It looks like I used three shadows for this look. From the original Urban Decay Naked palette, I used "Virgin" for the brow bone and "Half Baked" for the inner eye corners. The bulk of the shadow, the wine color, is from a very old TIGI Cosmetics palette. I tried to find it, and unfortunately, it doesn't look like they make it anymore. I swear this is not me just trying not to tell. I bough the palette when I was in beauty school a million years ago, and I probably shouldn't even be using it anymore. The color was just called, "Wine," and it's not very hard to dupe; any wine color that leans more towards a plum will do the trick. I used a white pencil liner from the Sephora collection on my lower waterline, and UD's black pencil liner on my bottom lash line and upper waterline. The mascara is Benefit's They're Real.
Eyebrows – Anastasia Beverly Hills Brow Powder Duo in "Brunette/Dark Brown" is my go to brow product. I use a light mixture of the two colors on a thin angled brush.
Blush – "Peaches" Sheertone Blush by MAC.
Lips – OCC Lip Tar in "Black Dahlia"
There you have it! I guess I really don't mind telling about makeup and beauty stuff. I mean, if I did, I probably wouldn't have started a beauty blog. So, the good news is, my shadiness only extends to accessories! The bad news is, I will never ever start a sunglasses and bracelets blog.