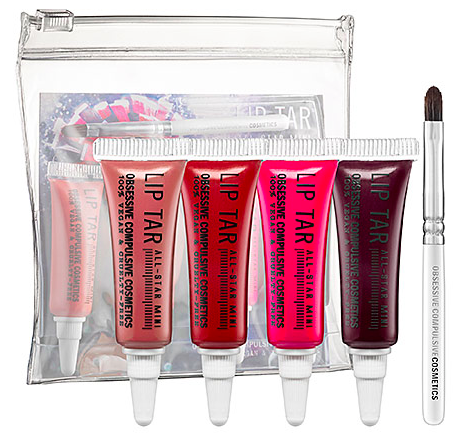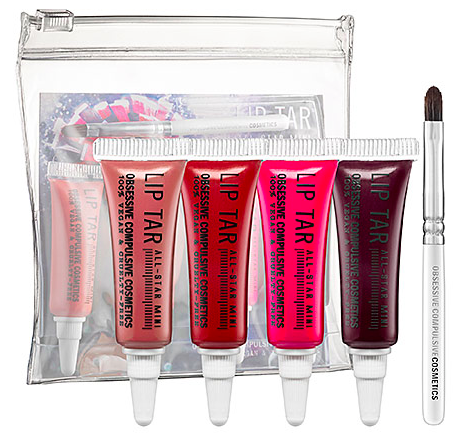 Yesterday, I told you about this exclusive to Sephora set of OCC Lip Tars.  Four of OCC's amazing Lip Tars in the perfect size, at a great price. Long wearing, deeply pigmented, super sexy, ultra awesome liquid lipstick for only $20!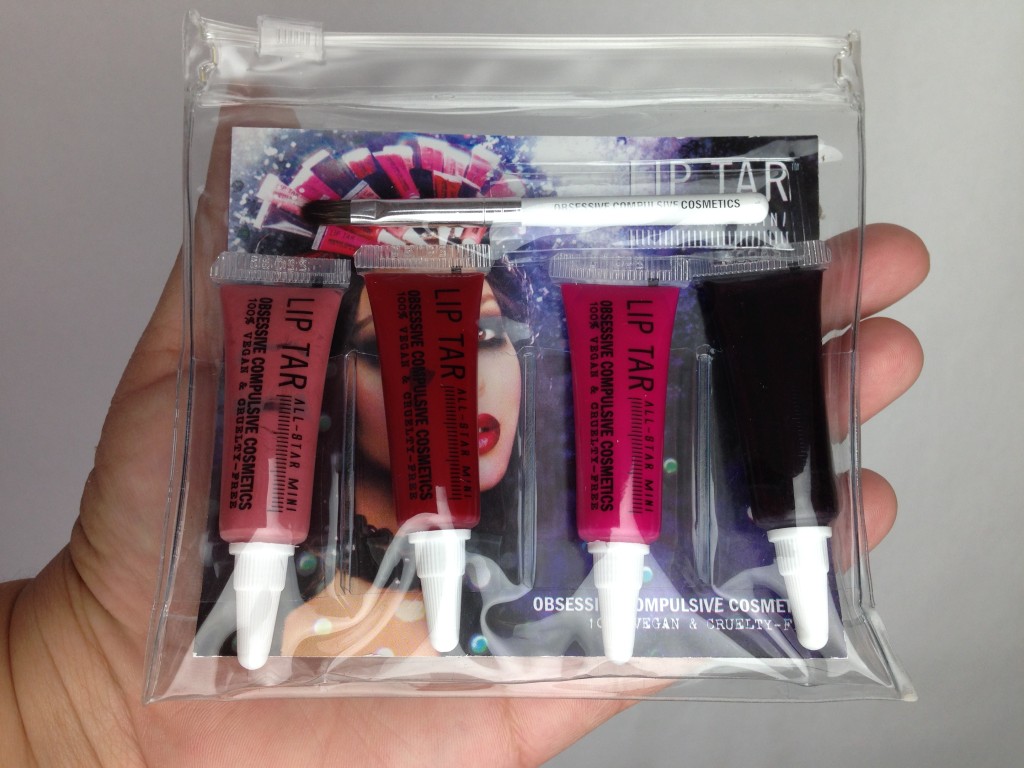 I showed you the neutral pink and the primary red yesterday. Let's finish up the set!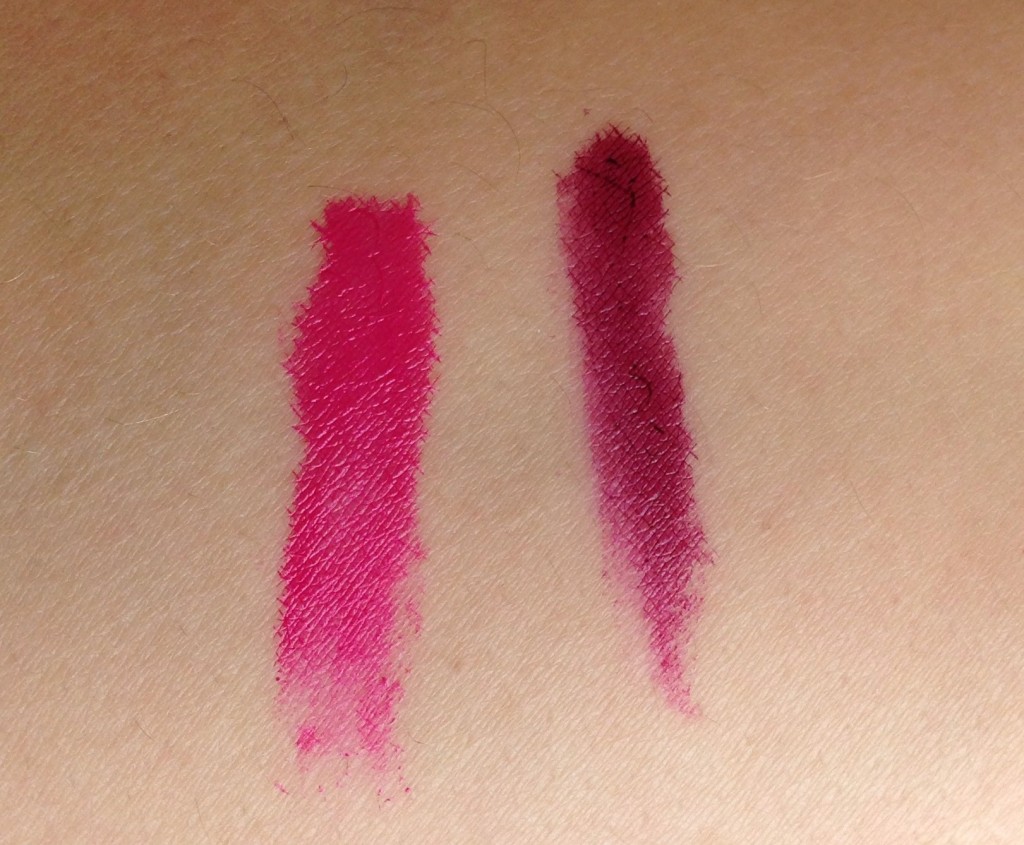 Anime is a hot, blue based fuchsia, so I was in love right away. It's a vibrant, bubblegum pink that's eye catching and bright.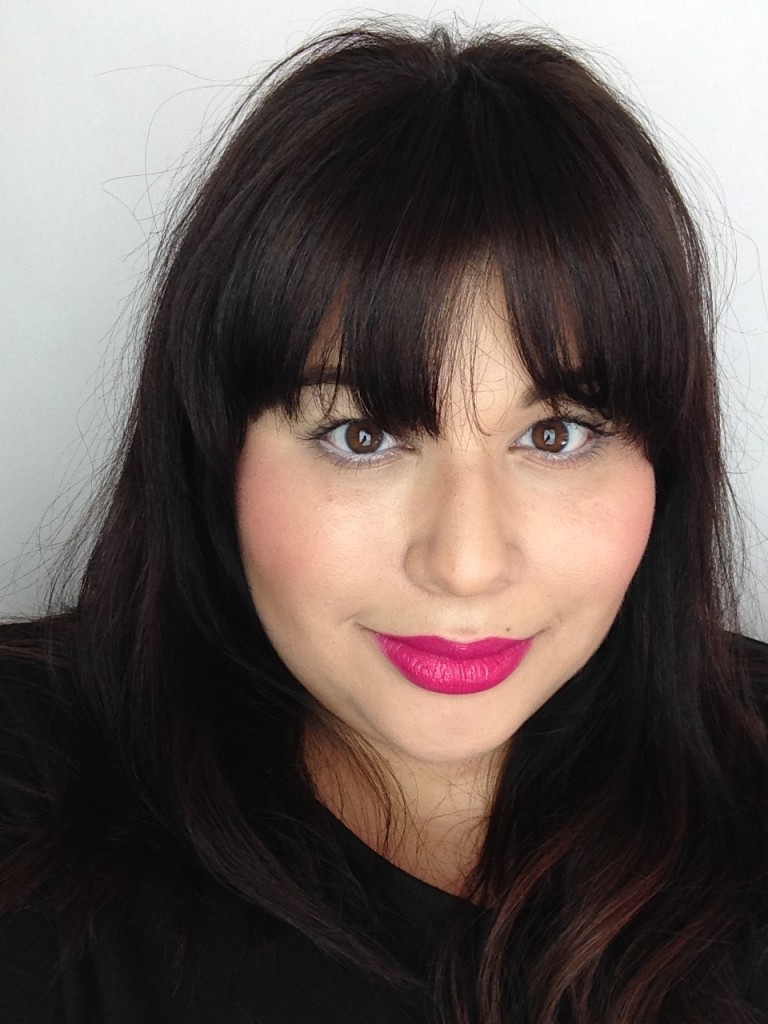 Anime has great coverage, and it doesn't crease or show lines when you press your lips together. The color was easy to work with, it applied beautifully and left a pretty stain. I loved this color! I definitely see myself wearing it often. A bright lip like this is more wearable than people think. It looks pretty and unobtrusive when you pair it with a light eye.
Black Dahlia is a deep, blackened red. It's a beautiful wine color that's great for fall and winter. I was super into this color, and it inspired me to create a whole witchy look.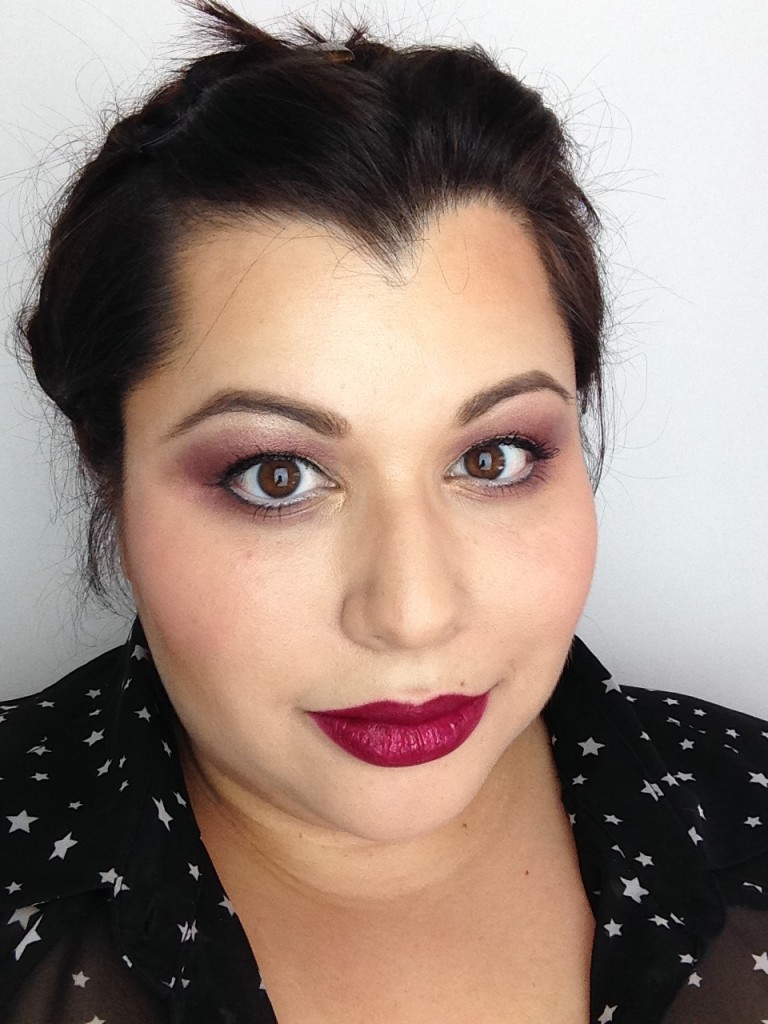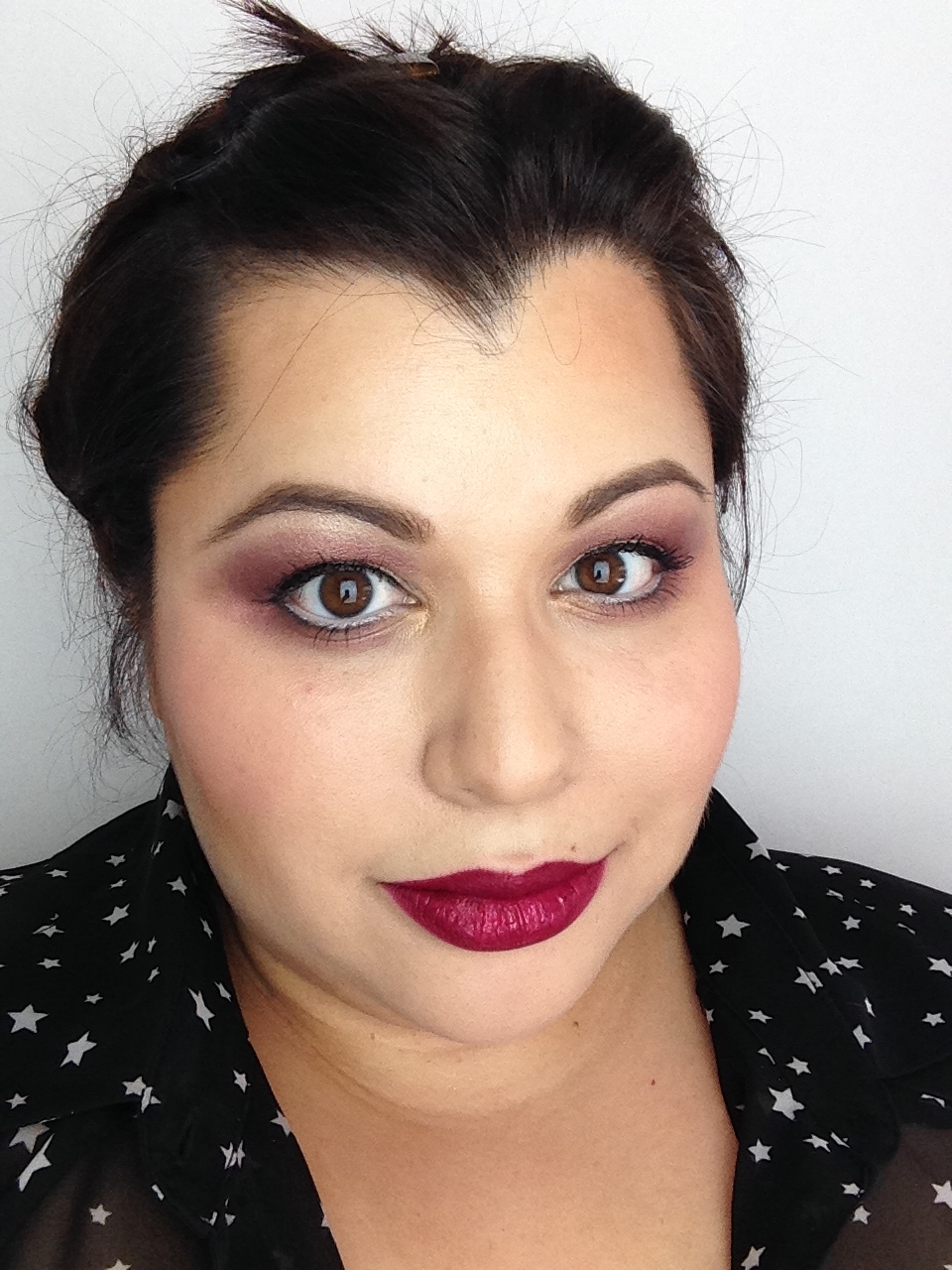 DO YOU LOVE IT?! I love it! It looks so much darker in the tube, but on the lip, it was much lighter. Black Dahlia was the most difficult to work with out of the set. The color moves around quite a bit, and it will settle into lines and cracks. A little patience and a steady hand with the little brush will get you through. Remember dark colors will make your lips look smaller. If this is a concern for you, blot the color down and/or use a concealer or highlighter color on your cupid's bow, above your lips, to make your lips look fuller.
To get the best results out of your Lip Tars, be sure to prep your lips before you wear them. You'll get a smoother application and better wear time if your lips are lookin' and feelin' right.  I try to keep my lips prepped at all times. You never know when you're going to be in an emergency that calls for your well hydrated and exfoliated lips to look on point! YOU LITERALLY NEVER KNOW.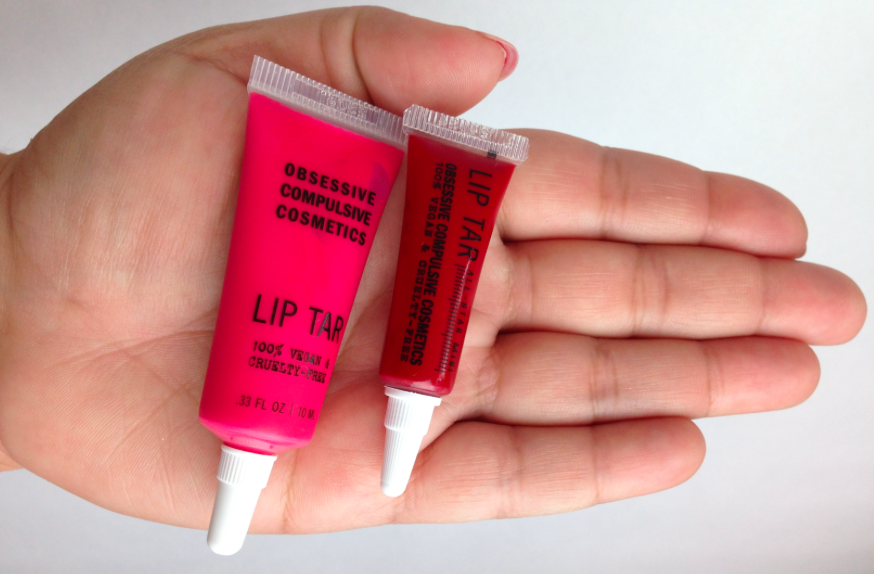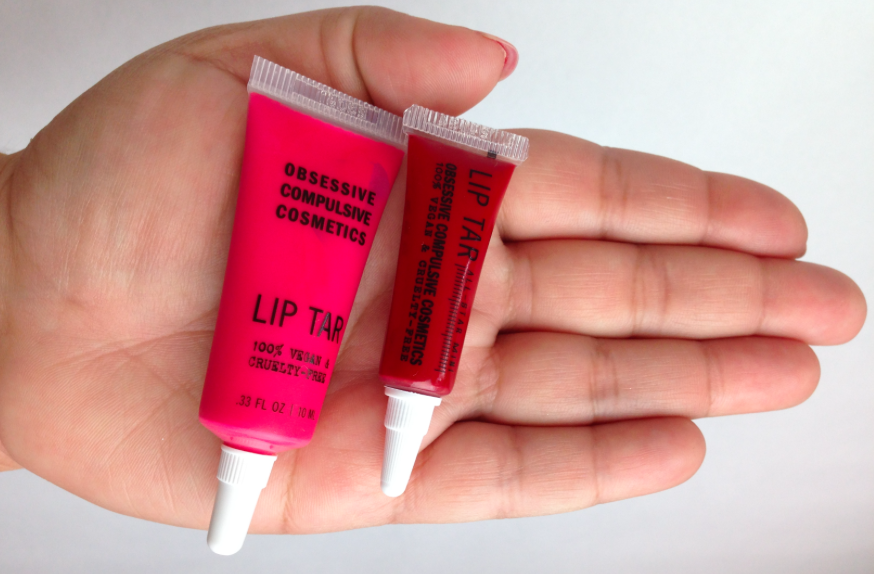 I figured out a way to show scale! DUH!
I think this set is a really great buy. Crazy long wearing, you only need a tiny amount, and the price all combine to make an amazing deal. This is an excellent starter set for anyone new to OCC's Lip Tars. I'm totally thrilled they made it, and I hope they do the entire Lip Tar collection in this size!
Buy the Sephora exclusive OCC Lip Tar All-Star Mini x 4 Set HERE.