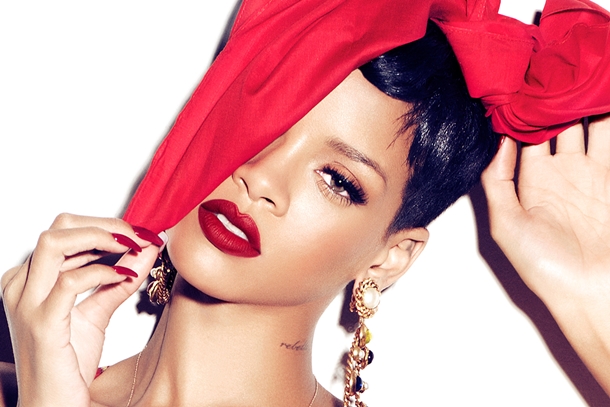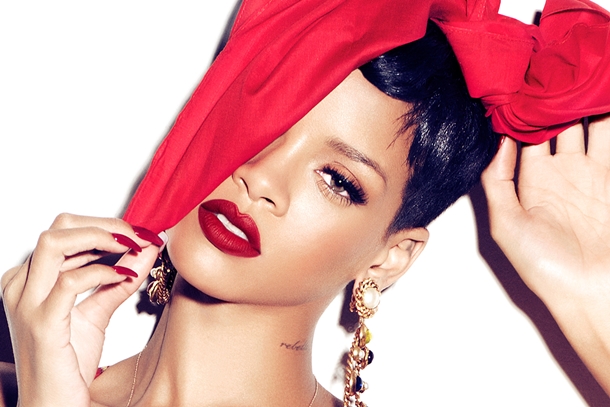 I am a big Rihanna fan. I love her style, I love to sing her songs, and I love that she is unapologetic about who she is.
I think we'd get along great! We enjoy similar after-school activities, and we seem to have the same views on dudes and what they're packin'. Namely, don't brang it if you can't swang it. Know what I mean?
Her badass personality and look make her an awesome collaborator for MAC. I don't jump at every one of their collections, but I was EXCITED for this one.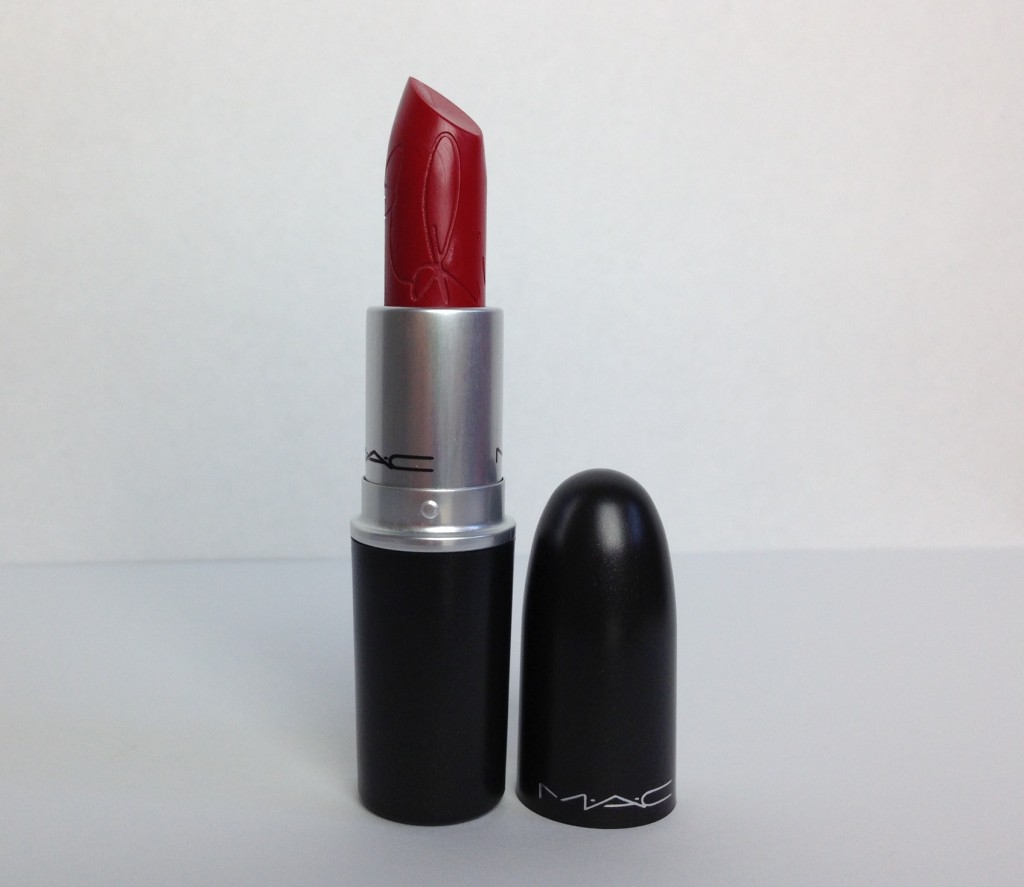 RiRi Woo is a cool toned red in MAC's creamy "retro matte" finish. This formula makes for a lipstick that goes on smoothly, but does require a little finesse and a steady hand. It's highly pigmented, and the matte formula keeps it from slipping or fading. But, if your lips aren't in good condition, it'll show. People who are new to the vivid lipstick game might struggle with it a little, but practice makes perfect!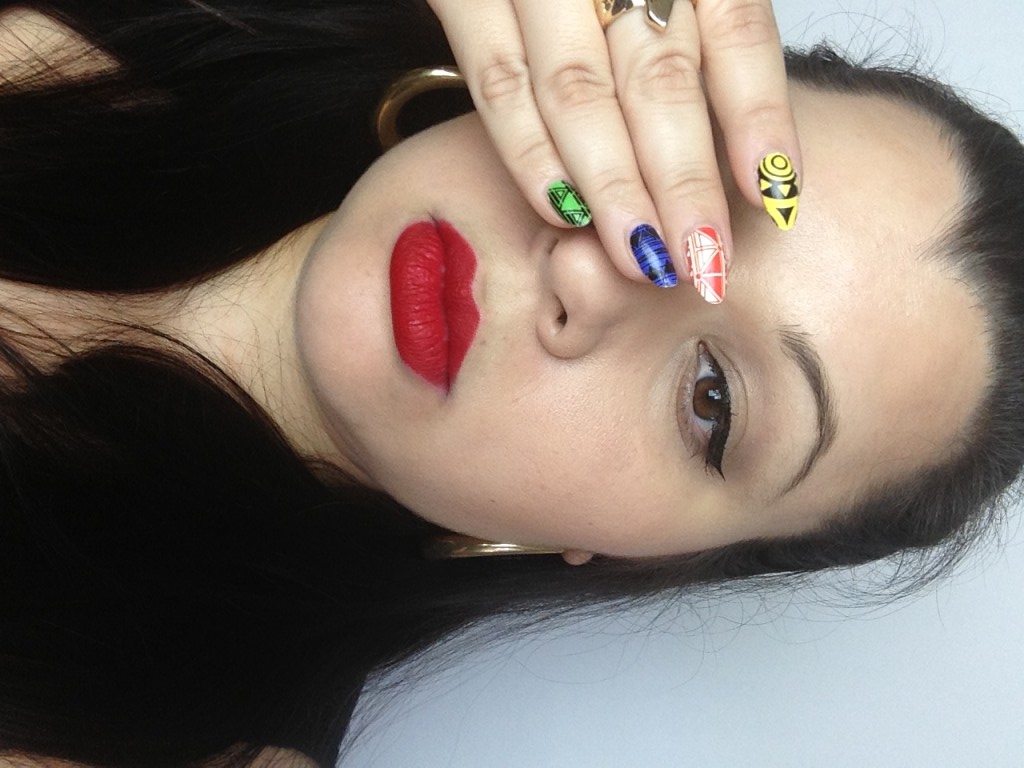 Please excuse my "art" photo. I wanted to get my nails in there too!
I wore RiRi Woo for 6 hours the other day, and in over 100 degree weather while I was eating through a farmers market. The matte finish means it didn't go anywhere.
I took a picture, and I'm going to show it to you, but I look like I've been sweathogging all over the place. Be kind.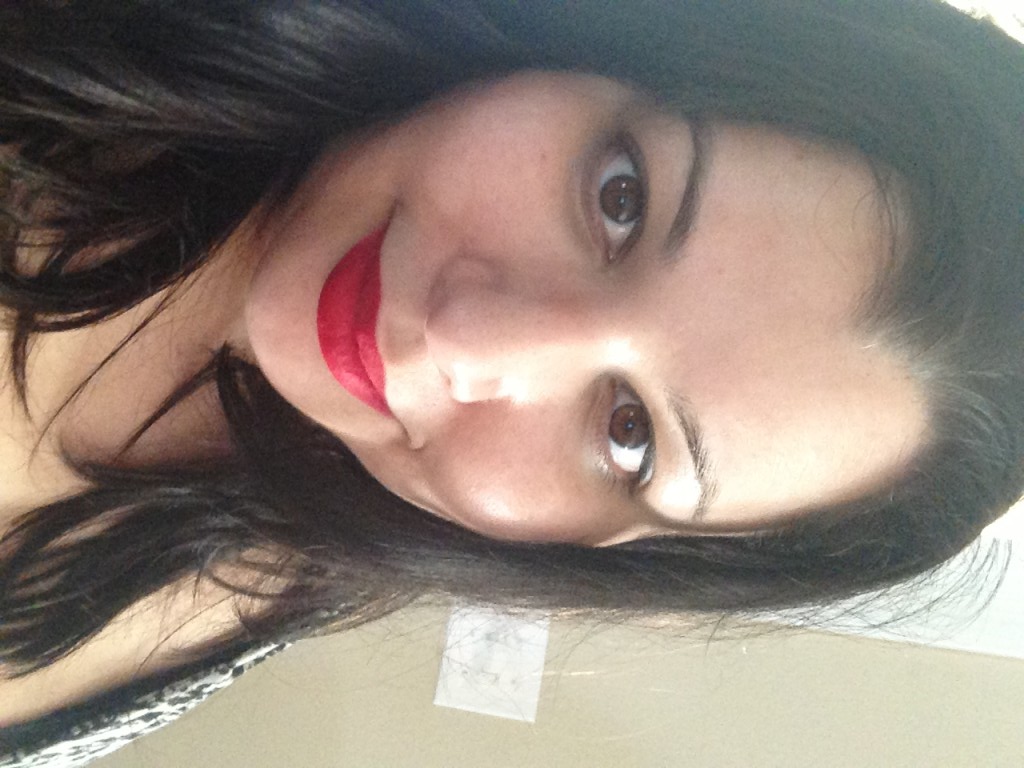 Just be glad you can't smell me.
RiRi Woo is sold out right now. The site says there will be more, but who knows if that's true. If you MUST HAVE IT, its namesake, "Ruby Woo," is a MAC classic that's always available. People who own both RiRi Woo and Ruby Woo say the difference between the two colors is minimal, so you can get the same look with Ruby Woo.
If you don't want to settle for Ruby Woo, keep an eye out for my giveaway soon!