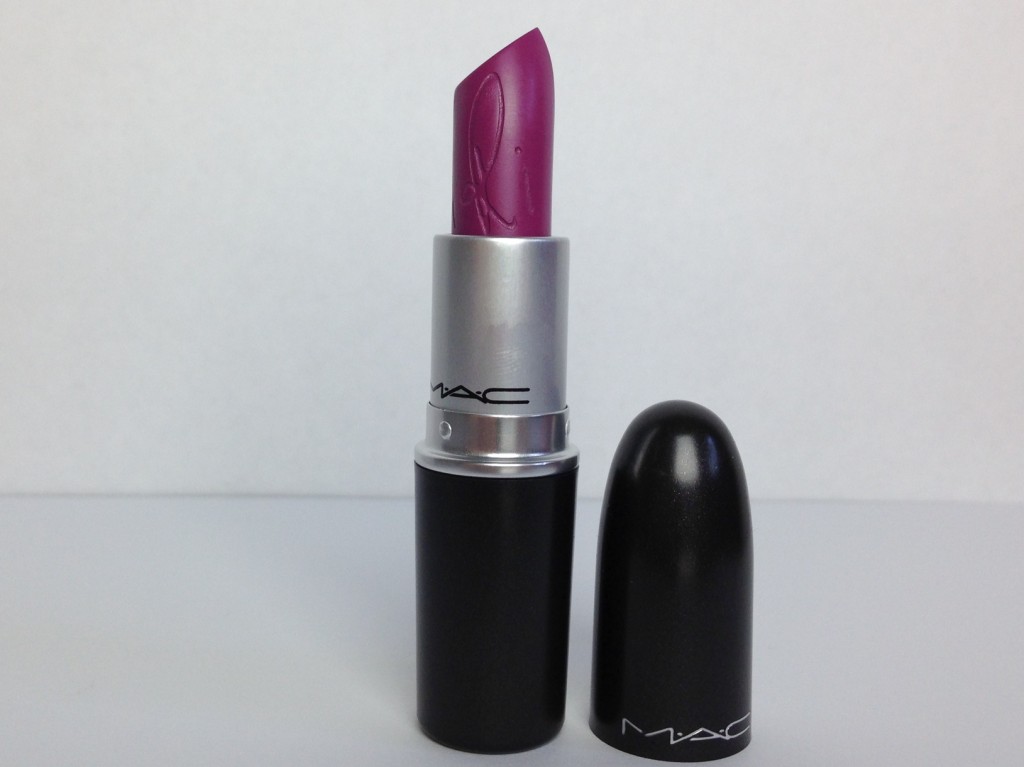 RiRi Boy is a muted, bright lavender in the same "retro matte" finish as RiRi Woo. I think purple lipstick is kind of intimidating for some people, but RiRi Boy is a cool purple with a lot of pink in it, so it's pretty wearable. I loved this color!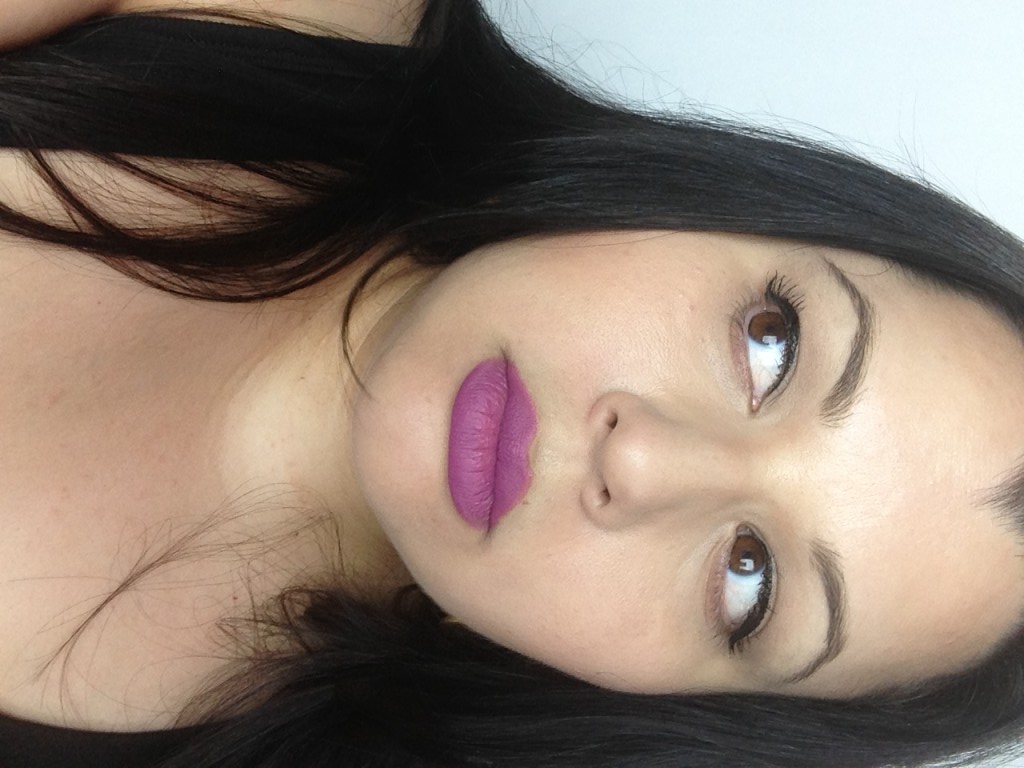 I don't love photos where I'm looking away, but, HELLO LIPS!
This picture makes me want to softly kiss my own mouth. I don't know. I look pretty kissable. I have managed to bite the same spot on the inside of my lip three times in the last two days, so maybe I'm just trying to work up the courage to make a go at a real kiss with myself. Fingers crossed!
Like I said in my review of RiRi Woo, the "retro matte" finish means your lipstick isn't going anywhere, but you also don't have room for mistakes. It doesn't dry your lips out, but it doesn't moisturize either. It will definitely show if your lips are chapped or dry. I really like this finish though because I talk, and eat, and drink a lot, and I don't want to worry about if I have lipstick everywhere on my face but my mouth. My rep couldn't handle that kind of damage, you guys. I'd be ruined. Plus, gross! Get it together!
RiRi Boy is sold out right now, too, but their Up the Amp is the same color in MAC's "cremesheen" finish. So, again, if you really have to have the color, you can get it. The finish will be glossier, and it won't have the staying power, but you'll have the color.
Orrrrrr…..you can enter my giveaway! Stay tuned? Stay connected?
Those aren't right, and they sound stupid.
Keep your internet on!
There we go.
P.S. There's a third RiRi Hearts MAC lipstick, a berry color, Heaux. I didn't buy that one because it's the same color/different finish as MAC's Rebel, and I already have Rebel. I can post pics of that one if you guys want to see it, but it isn't a new color.