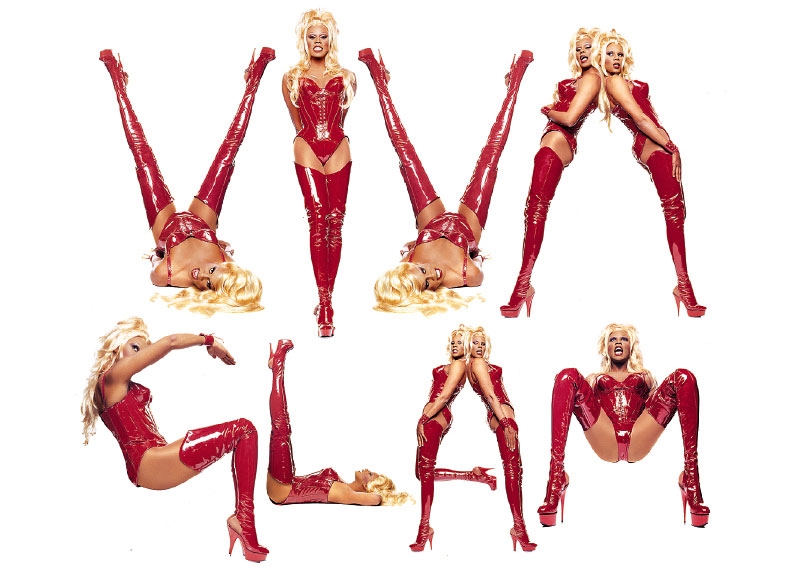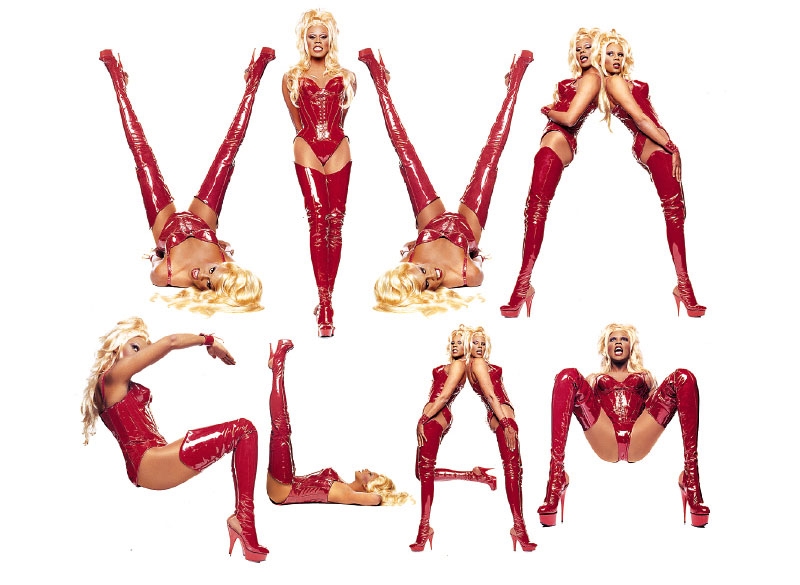 MAC has brought back their original burgundy-red Viva Glam lipstick from 1994! With original Viva Glam SUPERMODEL OF THE WORLD, RuPaul!
I actually don't have any of the Viva Glam lipsticks, but, I think the beginning is probably a good place to start. I'm into it! Ru is my Oprah, and as a person from the 90s, I have a deep understanding of burgundy lipsticks.
I'm going to buy it without even trying it on, because I know it doesn't matter what I do, everything looks good on me. Supermodel.
Speaking of Ru and Supermodel, when was the last time you watched the "Supermodel" video?
http://www.youtube.com/watch?v=Vw9LOrHU8JI
Ru is everydamnthang in this video! She's so fucking funny, it kills me! And the shout outs to all the 90's Supermodels? LAWD, that makes my Evangelista loving heart skip a beat.
The 90's were an amazing time. If you need more proof of this, allow me to take you to my happy place: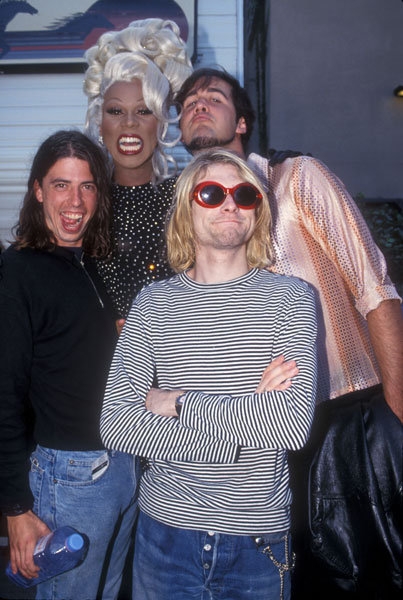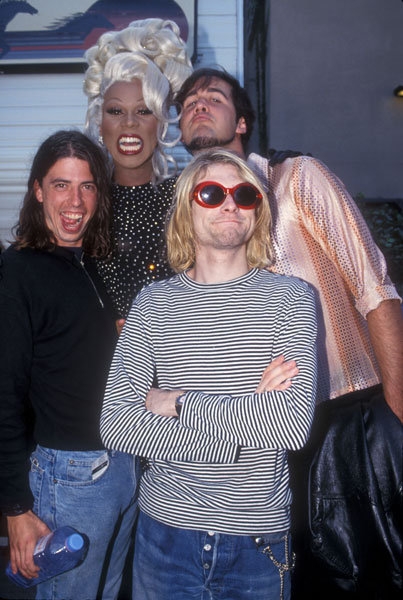 I just might make this my iphone screen.
Feel free to use it as your happy place too. Whenever you feel bad, just do a Google image search for the Ru and Nirvana. There are all kinds of photos! Ru holding a crying Frances Bean and trying to console her?! DEAD. I AM DEAD NOW.
Am I off topic? We were talking about Viva Glam. We can talk about the 90s any time. We can talk about RuPaul all the time, if you want. I mean, I've been thinking about hugging her since 1993. True Story: Ru tweeted back to me once about Miss J, from ANTM, and I got dizzy. Worlds were colliding and I couldn't take it.
Buy Viva Glam The Original HERE. Every cent of the selling price ($15) goes towards helping people living with HIV/AIDS.