I was, like, not made to live without a beauty team. I guess I can do my own nails, but it's really better if someone else does them. I'm a Real Housewife, not a real housewife. Know what I mean?
It's not like I'm particularly bad at doing my nails. I used to be pretty good at it until several months of fills and fresh sets ruined me. I don't know! I'm so bad at the edges now! This entire mani was invented around avoiding my GD cuticle edges.
Allll the areas around my actual nails are the splash zone. Mani specifically designed around avoiding this situation, and I'm still "cleaning up" my nails in the shower. ACK!
OH WELL. This nail art(?) is great because it doesn't need tape, a steady hand, or, extra brushes. I didn't even need to sit at the kitchen table to get a level work surface. I did the whole thing kicked all the way back on the couch. I'll tell you how!
You're going to need three colors; two for the base, and one for on top. I used two Floss Gloss colors, DONATELLA and MOON BABY, for the base, and GIVE ME THE 1ST DANCE by Nicole by OPI for the top.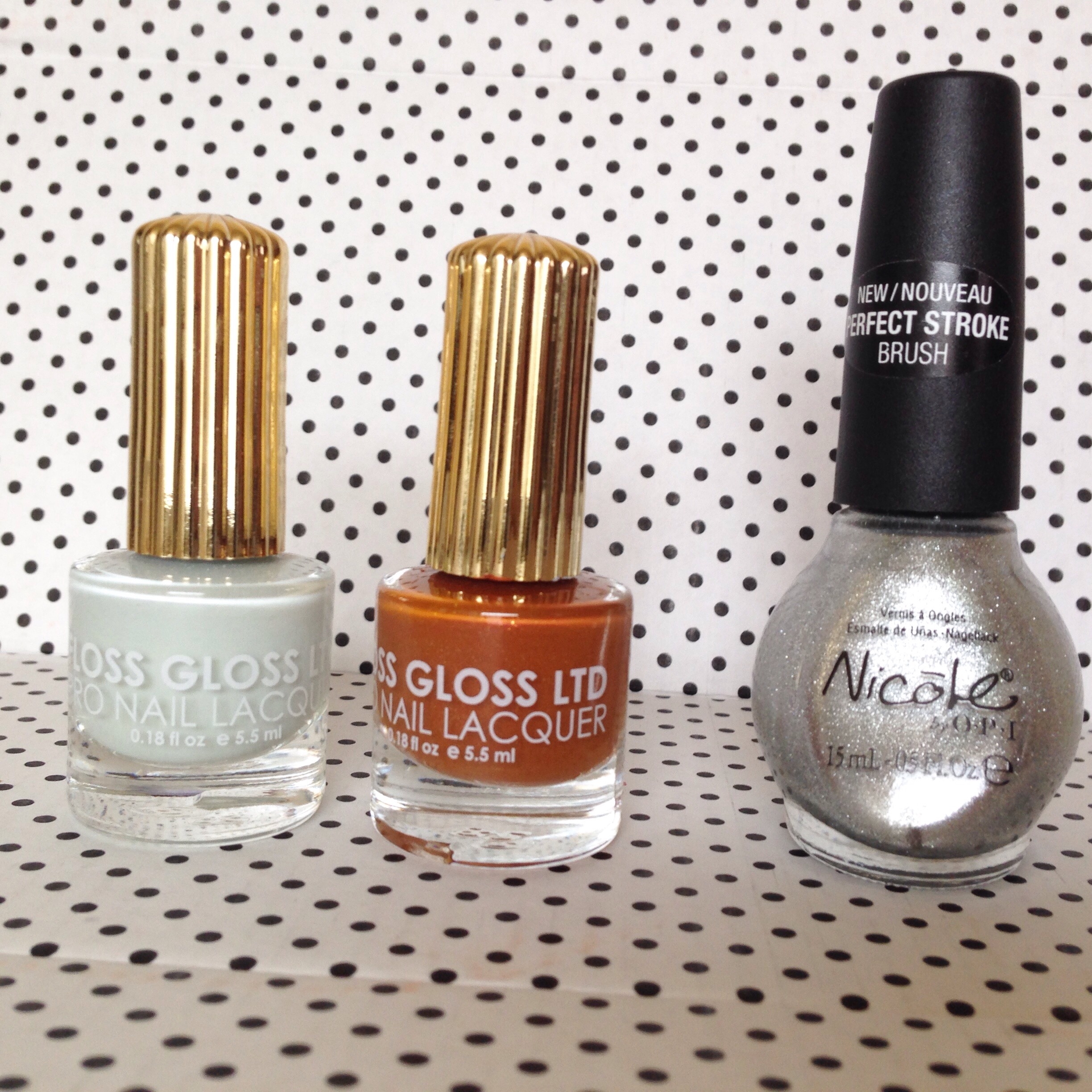 L – R: MOON BABY, DONATELLA, GIVE ME THE 1ST DANCE
First, make haphazard swipes of your base colors on the bottom 3/4 of your nails. Do all ten fingers.
Then, working one nail at a time, dab some of your top color on the tip, sort of lightly pulling the color upwards.
Wipe all the polish off the brush, onto the lip of the bottle.
Drag the brush from the tip to the top of your nail. I liked the silver color for this because it gave everything an antique looking finish. You might need to dab more polish here and there, depending on where you want the coverage. Just make sure you wipe all the excess off the brush for the thinly layered areas. If at any point, your coverage with this color gets too solid, take a q-tip soaked in polish remover, and gently roll it over the areas you want to thin out.
Cover it all with a top coat, and you're done!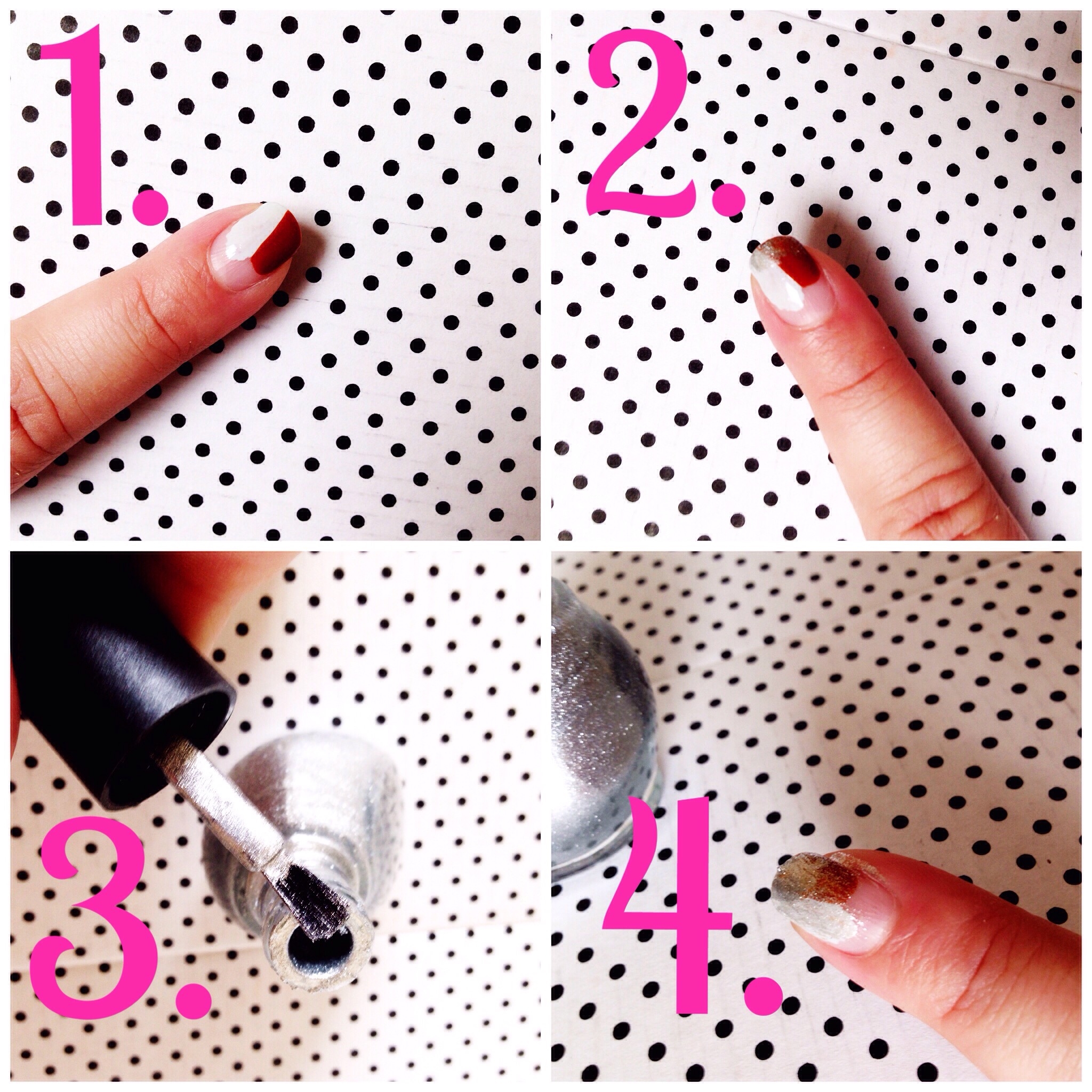 OF COURSE I got polish on my finger here.
You sort of can't fuck this up. I mean, you can, but, it's hard. My first finger looked like garbage compared to the rest of them. But, by the time I got to the end, they were looking exactly how I'd hoped. I was even able to go back and fix the ugly one with my q-tip trick! Just be patient with yourself, work with the dabbing and brushing, and you'll get the hang of it!